Apex Ceph Technologies, LLC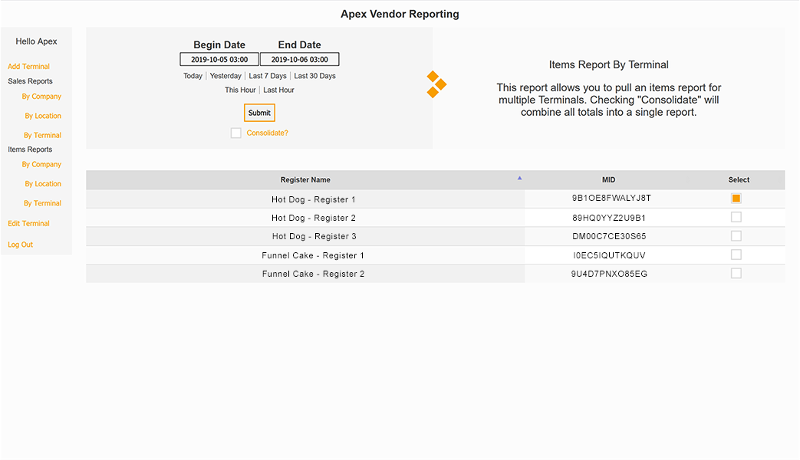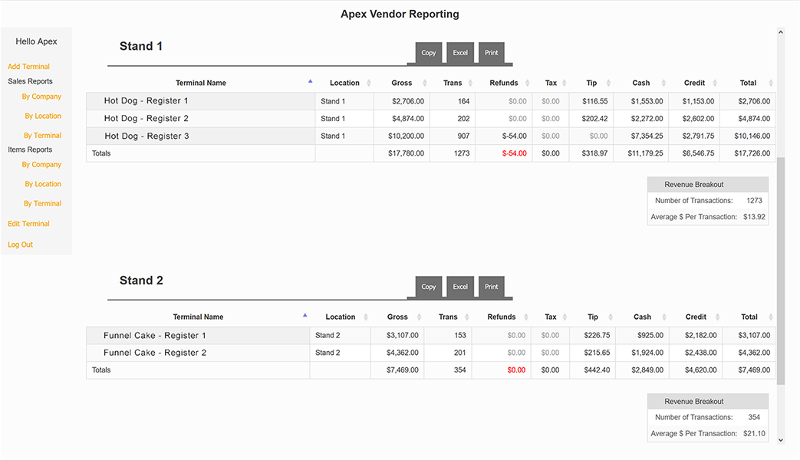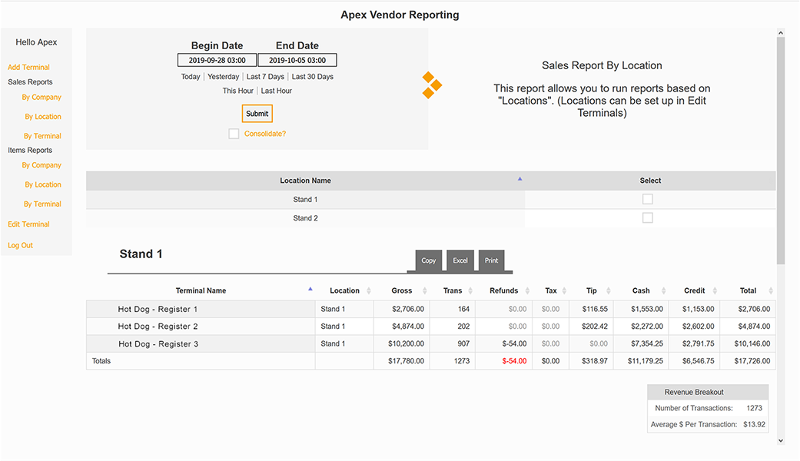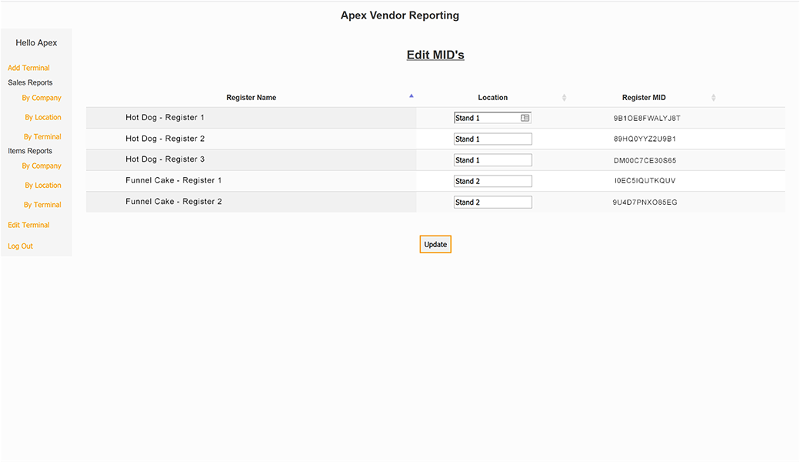 Multi-MID Financial Sales Reports - Pull Financial reports from all of your MID's at once.
Multi-MID Item Sales Reports - Pull Item Sales reports from all of your MID's at once.
Multi-MID Category Reports - Pull Category Sales reports from all of your MID's at once.
Reports can be consolidated and grouped to see Individual MID Sales or sales in custom groupings
Apex Vendor Reporting is an enterprise level, Multi-MID, reporting solution.

Once you have purchased a subscription to our application you will be taken to our web interface where you can create an account and add the rest of your clover MID's.

After your clover MID's have been added to our web application, you will be able to pull Financial reports, Item and Category Sales reports, and group your MID's in any way you see fit.
***A subscription is required for each Clover MID that is added to Apex Vendor Reporting***
The web interface can be accessed at apexceph.com and choosing "Vendor" from the navigation bar.
Pricing & Subscription Information
-Tier 1
-

$5.99
per month
Allows submission to events and access to Sales, Tender and Category reports by Company
-Tier 2
-

$7.99
per month
Access to Reports by Event Location and by MID/Location, access to Items reports, includes Tier 1
Support & Additional Information
Ready to build your new clover system?
Call (877) 579 1113 or Email us at info@iMerchantech.com