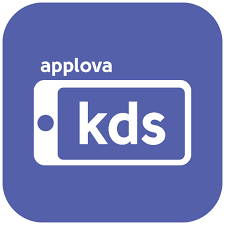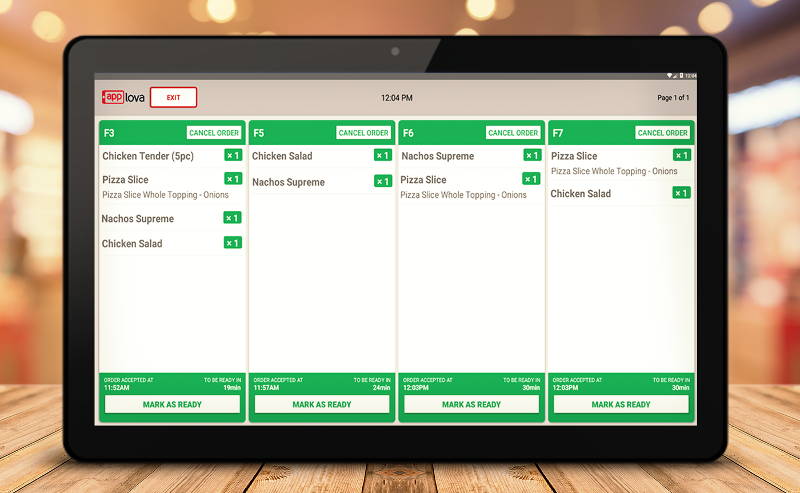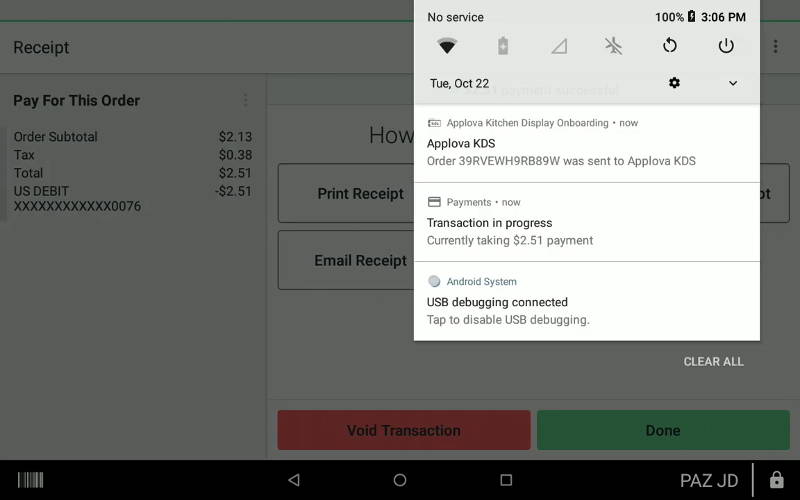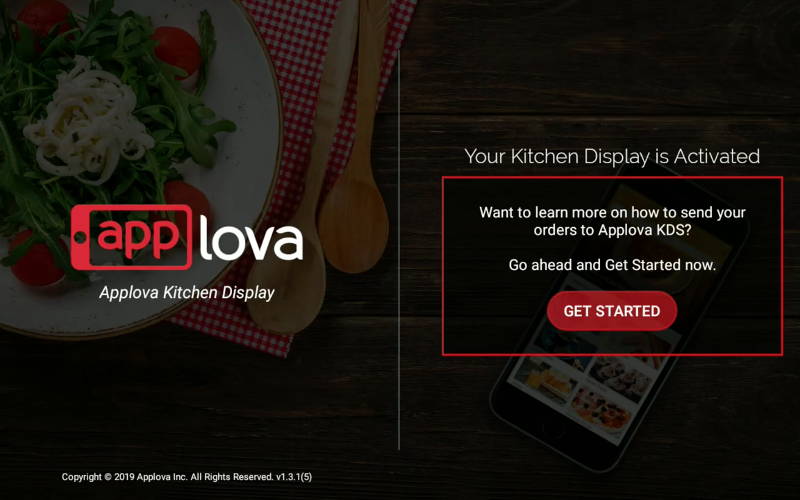 Fire order tickets straight to the Kitchen Display System
Improve your back-of-house efficiency
Get clear visibility of the order status, especially delayed orders.
An easy-to-mount KDS unit that can be placed anywhere in your kitchen
The system supports complex menus and orders
In a fast-paced restaurant environment, every second is crucial, whether it's spent taking orders, preparing dishes or delivering excellent service. This means there is no time to waste. When your kitchen heats up during peak hours, it's important to organize how orders are delivered to the kitchen to maintain efficiency.Applova introduces a paperless solution to power the back-of-house Applova Kitchen Display System (KDS).
Designed to offer your diners great service with a frictionless experience. With Applova's KDS, all orders accepted on the Clover POS are sent to the kitchen immediately.

What's more, getting an Applova solution also means you get into a partnership with Applova who will support you every step of the way.
TOP FEATURE HIGHLIGHTS FOR KITCHEN DISPLAY SYSTEM
▪ Simple navigation with tap and swipe gestures
▪ Supports large screens for better order visibility
▪ Available in landscape and portrait modes
▪ Customizable order display layouts
▪ Tells you the running-time for each order
▪ Special color-coding option for new or delayed orders
▪ Seamless order management with Clover
Applova is a one-stop-shop to convert your restaurant into a fully functioning online business. Your restaurant can additionally subscribe for Applova's Mobile Order-Ahead or Self-Ordering Kiosks where all orders are managed through Clover POS and sent straight to the Applova KDS in your kitchens.
** Hardware for the Applova Kitchen Display System is to be purchased separately. For inquiries, please reach us on support@applova.io or 650-242-9992
Flex (2nd Generation), Station Pro, Station (2018), Flex, and Mini

Pricing & Subscription Information
-Standard
-

$29.00
per month
Monthly subscription to enable Applova Kitchen Display Application. For additional licenses please contact support@applova.io
Support & Additional Information
Ready to build your new clover system?
Call (877) 579 1113 or Email us at info@iMerchantech.com