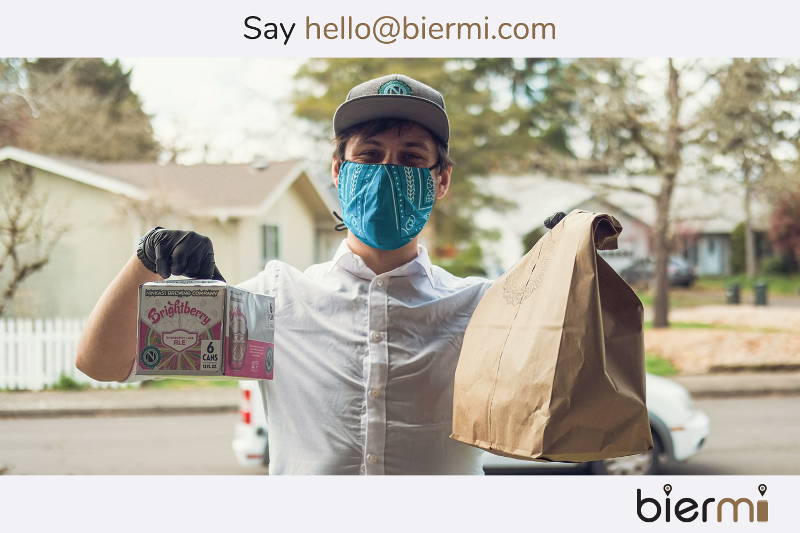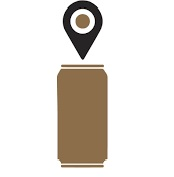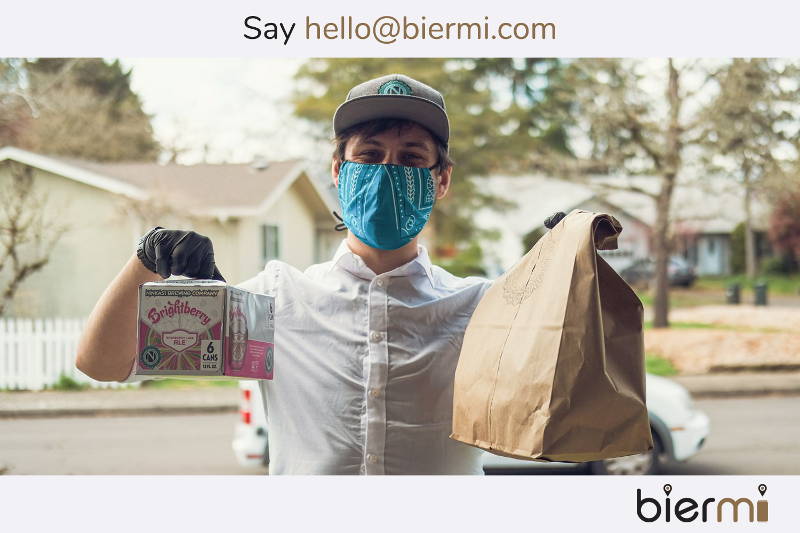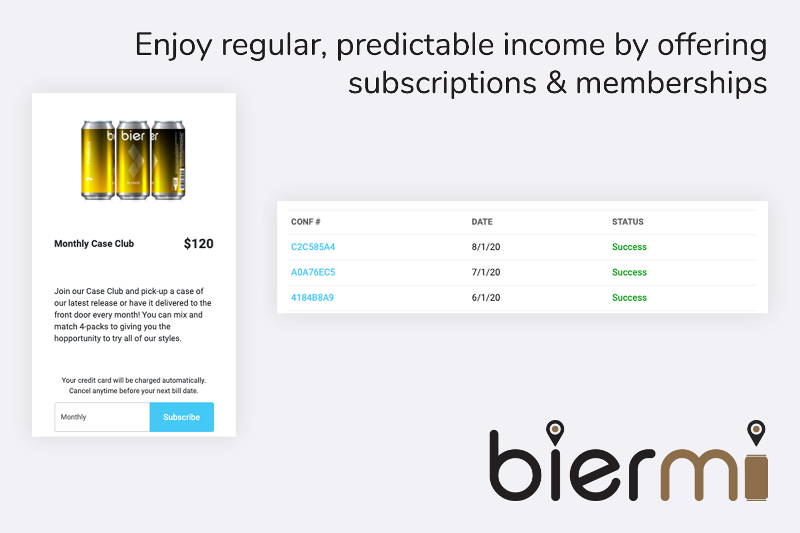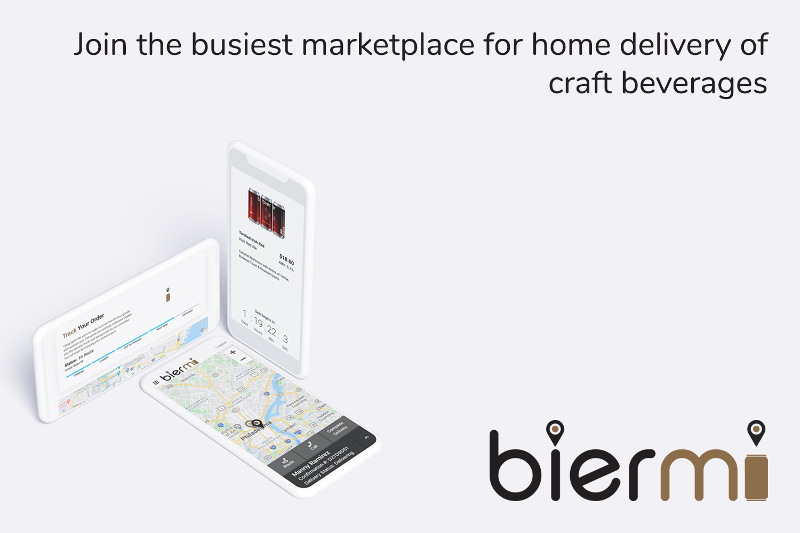 Join the busiest marketplace for home delivery of craft beverages
Enjoy regular, predictable income by offering subscriptions & memberships
Setup is easy; get selling in no time (or sooner)
biermi (pronounced ""beer me"") is the first multi-maker, direct-to-consumer marketplace that allows you to sell your products for pick-up, delivery, and/or shipping. Sell your products the way you want to sell them with options for pre-orders, memberships, subscriptions, and more.
biermi makes it easy to sell through multiple sales channels. We plan the logistics. You sell the craft beverages.
Home Deliveries: You list the goods. Your customers buy the goods. We make the pick sheets, optimize your route, and notify your customers of your progress in real time.
Subscriptions: Why sell the goods once when you can sell them over and over again?
Memberships: Let your best customers know you love them back.
Logistics are rarely fun. We make the process almost whimsical as you step through setting up your spot on the marketplace. Because we are the largest multi-maker direct-to-consumer marketplace for craft beverages, we help new customers find you and your existing customers buy again and again. We help you sell the way you want to. It's your shop. We're here to make it exactly what you want.
Pricing & Subscription Information
Support & Additional Information
Ready to build your new clover system?
Call (877) 579 1113 or Email us at info@iMerchantech.com