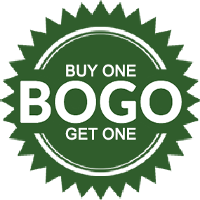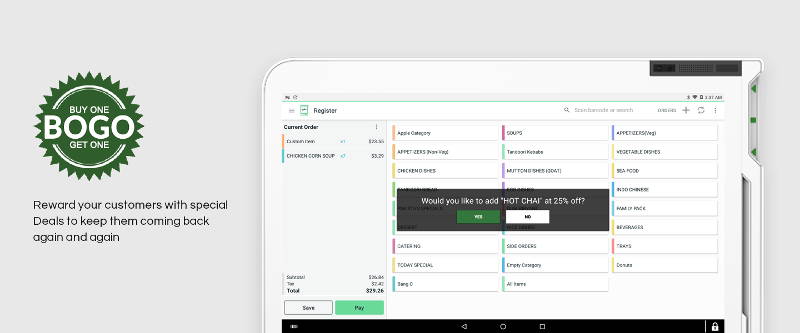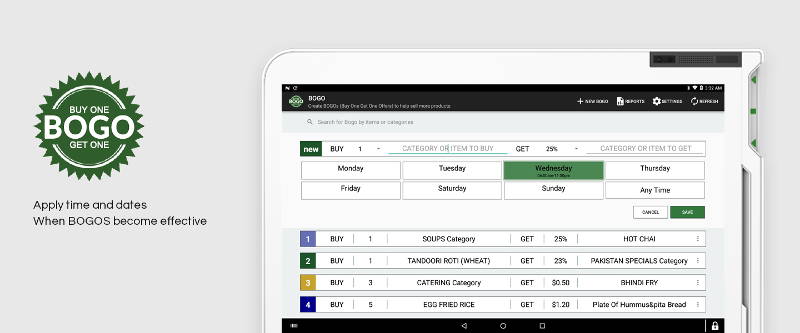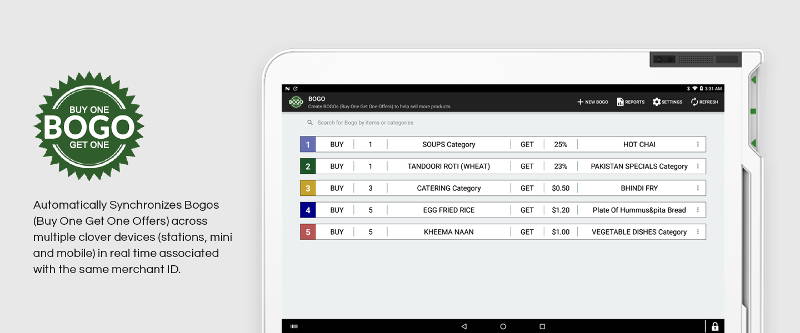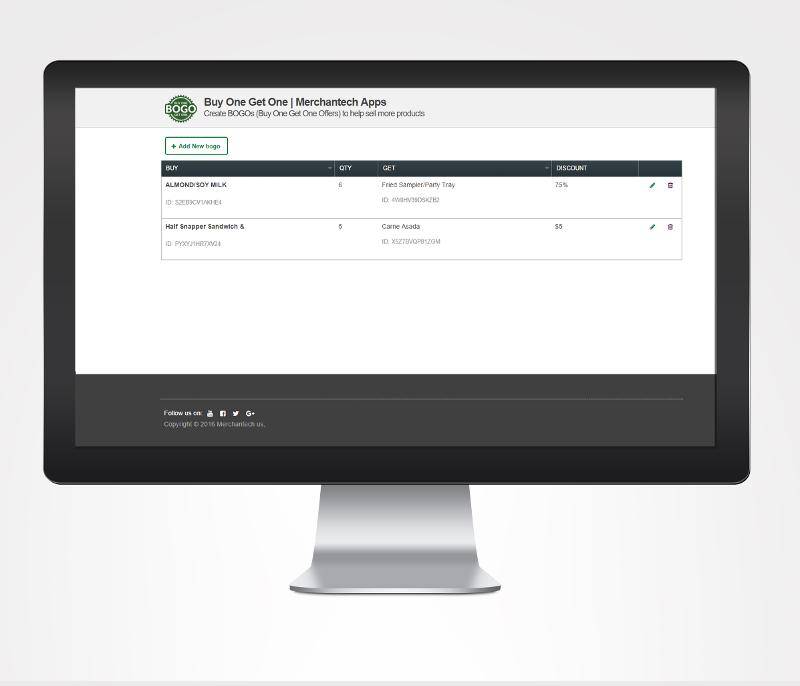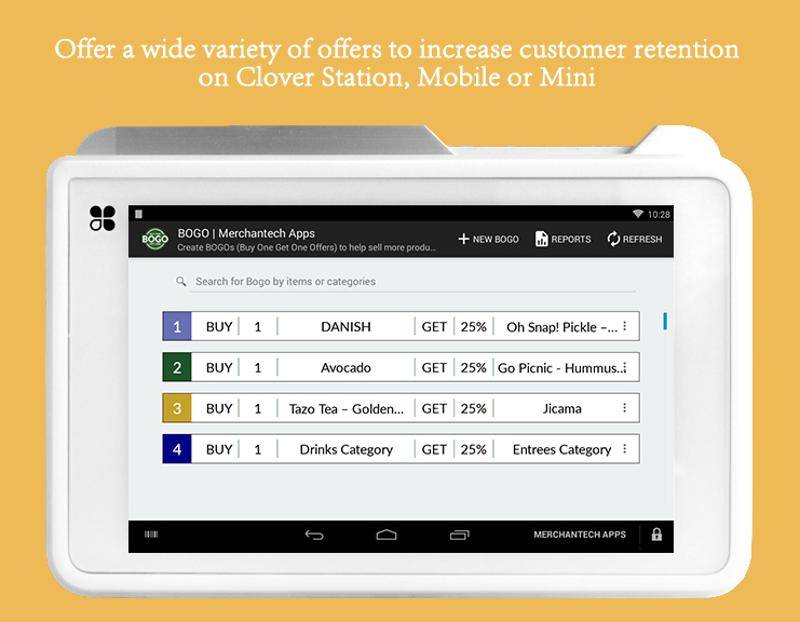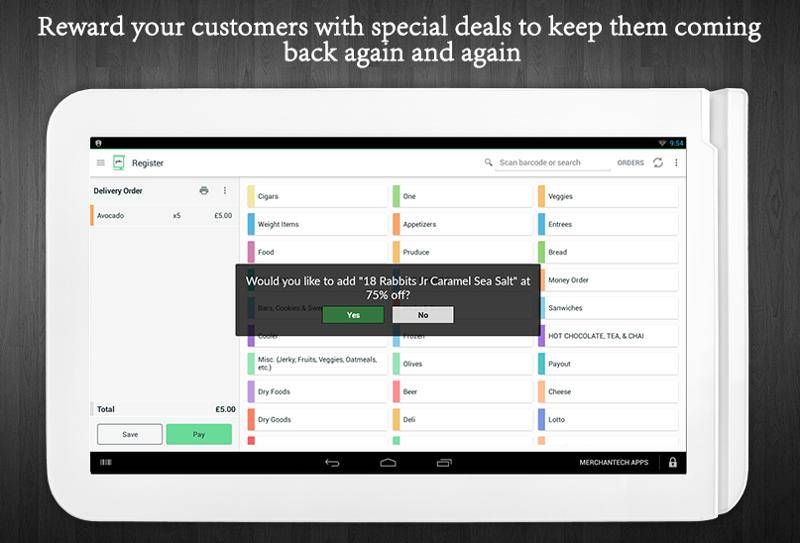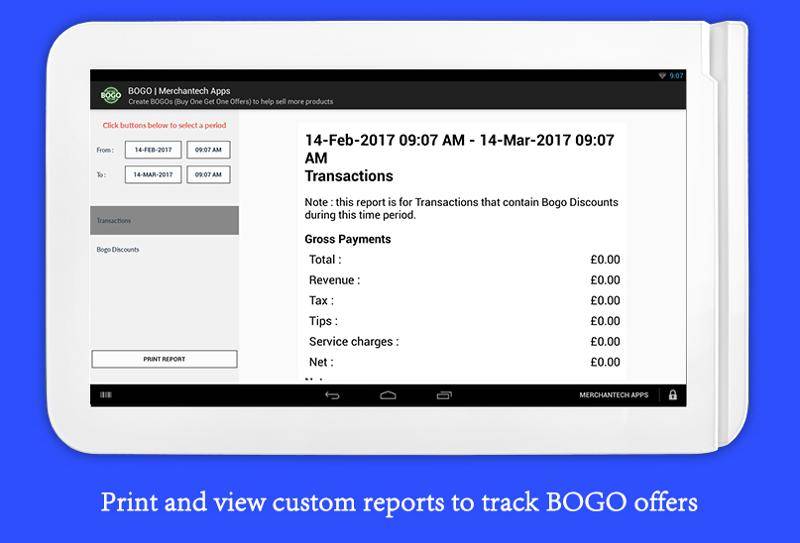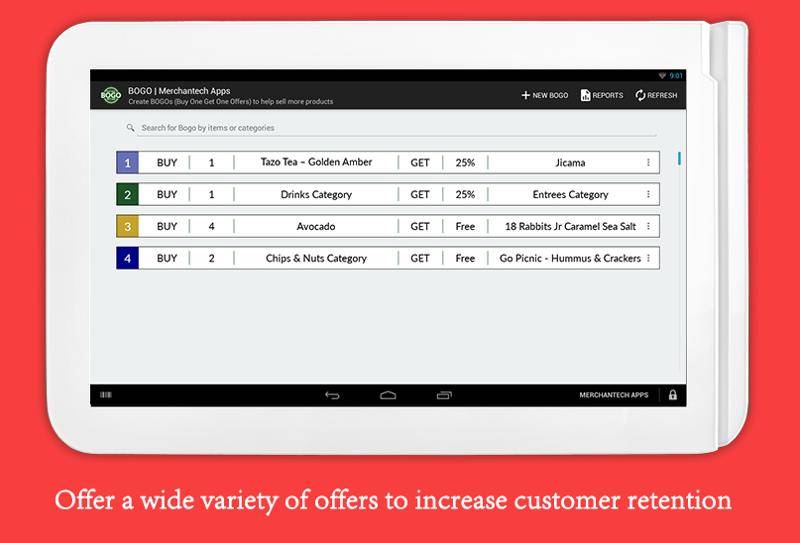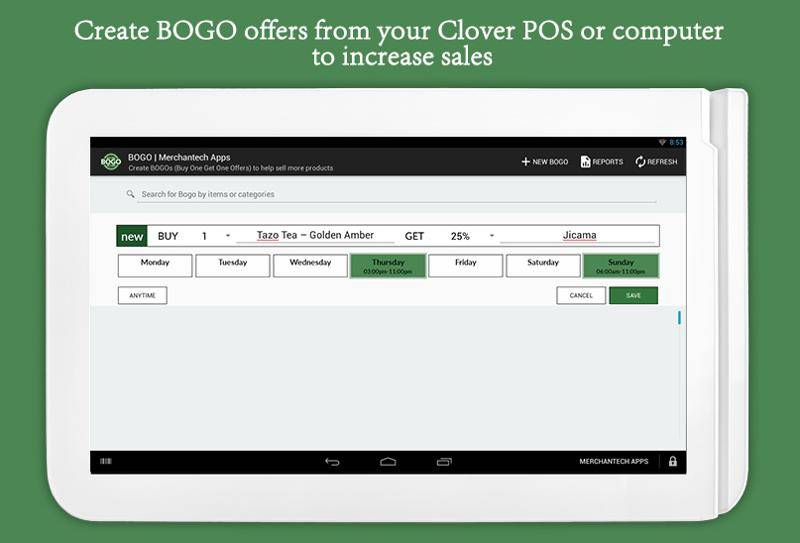 Apply Bogo Promotions - Buy One get one free, Buy 2 Get one 50% Off etc. - Edit and Update Bogo (Buy One Get One Offers as needed - Automatically Synchronizes Bogos (Buy One Get One Offers) across multiple clover devices (stations, mini and mobile) in real time associated with the same merchant id.
- Apply time and dates when bogos become effective
- Easily enable and disable Bogos
- Buy 2 Red Bull get free Coke
- Buy 4 Yogurt Drinks get 25% off Pepsi
- Buy 4 Gatorades get 5th Gatorade at $1.00 off
- Buy 1 pizza get the 2nd pizza at lesser cost for free
- Hundreds of ways to customize your bogos
NOTE: The BOGO app is compatible with the Clover Register app. It is not meant for use with the Clover Tables app at this time or if your items have modifiers. If you have modifiers with your items, Bogo app will not work with modifiers.
Station Pro, Station (2018), Flex, Mini, Mobile, Station, and Web

Pricing & Subscription Information
-Platinum Plan
-

$4.99
per month
Created Unlimited Bogos
-Premium Plan
-

$6.99
per month
Create Unlimited BOGOs & View Custom Reports
Support & Additional Information
Ready to build your new clover system?
Call (877) 579 1113 or Email us at info@iMerchantech.com