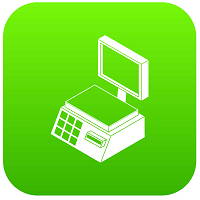 Buy label printing scale by CAS, label stock, scale accessories.
Download: manuals, brochures, software, for any CAS scale models
Get guidance with scale all scale setup
Request support from CAS scale experts
This app contains everything related to CAS Scale and Clover. It is designed for merchants and Clover sales agents.
For merchants, the app offers the following abilities:
- Setup existing scale on Clover
- Manage assignment and synchronization of items on Clover and scale
- Keep track of label supplies and its depletion.
- Obtain all material on any model of CAS scale including manuals, brochures, guides, templates, drivers and software.
- View and purchase accessories specific to CAS Scale.
- View and Purchase brand new scale and label supplies.
For Clover sales agents, the app offers the following abilities:
- Look up all compatible scale models
- Look up and obtain manuals, guides, brochures, software for any CAS scale.
- Request assistance from CAS Scale expert for sale support.
Disclaimer: Merchants are advised to independently verify that whatever scale they purchase are NTEP certified.
Flex (2nd Generation), Station Pro, Station (2018), Flex, Mini, Mobile, Station, and Web

Pricing & Subscription Information
Support & Additional Information
Ready to build your new clover system?
Call (877) 579 1113 or Email us at info@iMerchantech.com