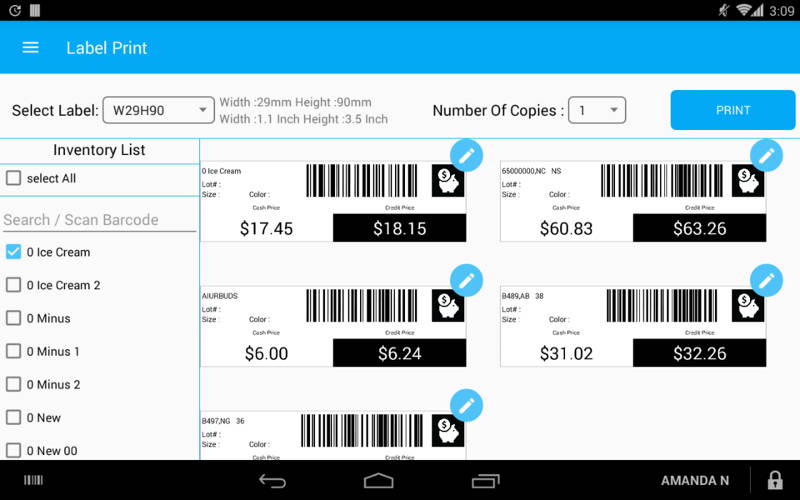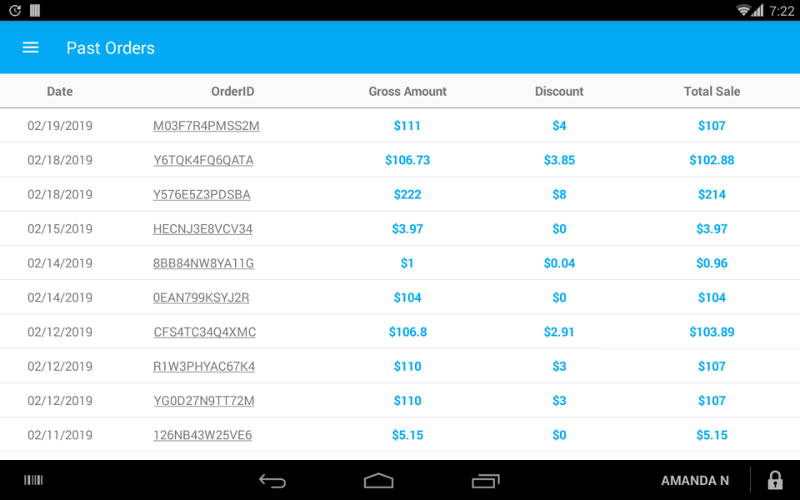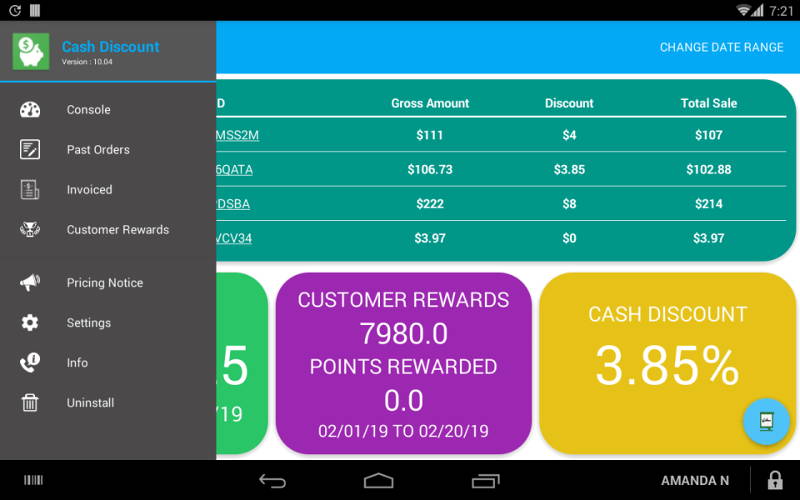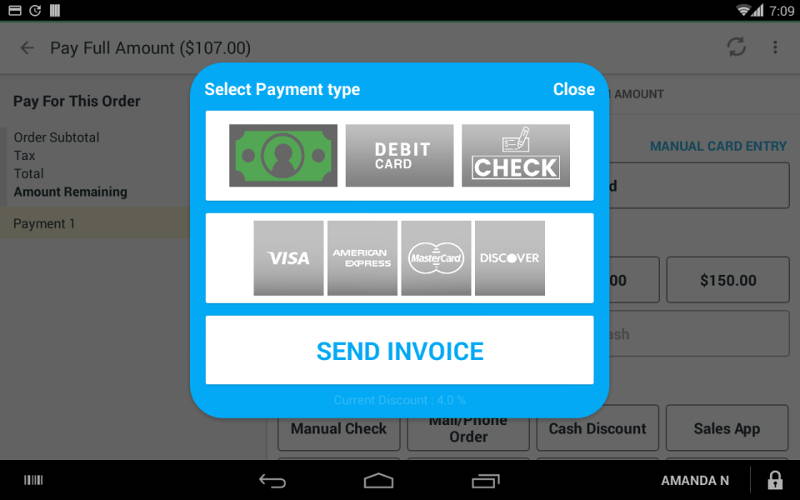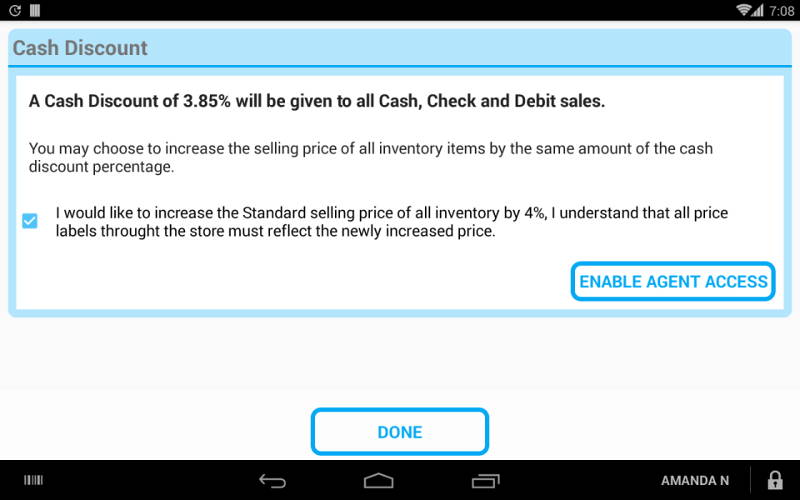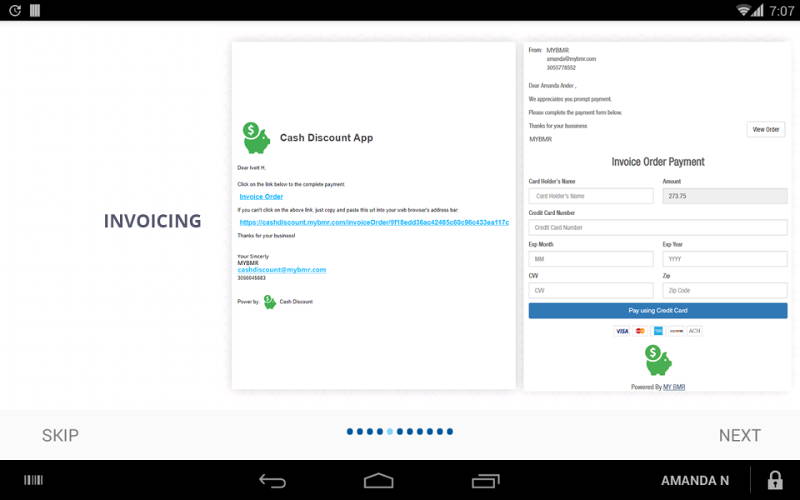 -Cash Discount is a revolutionary app which helps you recoup the majority of annoying processing fees that dip into your business profit.
-It introduces you to a legitimate but underutilized program that covers several credit card payments (Visa, Mastercard, Discover & American Express)
-With Cash Discount, ten of thousand of businesses have been able to save much as 4% on every single transaction. For some, this sums up to an average of 85% of monthly processing fees saved.
-And this means a higher profit margin and increased growth potential for smart businesses.
-The discount program is fully compliant with "Cash Discounting Guideline", so you're neither breaking any rules nor breaching any contract.
-Business owners who use Cash Discount also find it easy to collect payments for products or services from any location.
-Because Cash Discount supports easy e-invoice generation that can be shared with customers – and payment made in a few clicks. Invoicing made easy
-This way, your employees focus on doing work that matters – without handling POS terminals – and without constant contact with people.
-And you can track your inventory and sales with monthly reporting, so you're sure to be running a leak-proof business.
-What's more, through Cash Discount, you can keep your customers hooked to your business with enticing reward systems that keep them coming back for more.
-J-ust set up a tiered reward structure where customers gain redeemable points after making purchases.
-And the best part? The app seamlessly integrates with Clover Service plans – which means it's accessible to all business owners – no matter what product or service you're selling.
If you've got any questions, our rockstar customer support team is available Monday to Friday from 9AM to 5 Pm to take care of your needs. You can also email us @ support@mybmr.com
Flex (2nd Generation), Station Pro, Station (2018), Flex, Mini, Mobile, and Station

Pricing & Subscription Information
Pay-per-action pricing:
This app will bill you when the following actions occur:
Subscriptions:
Free to start. 5 cents per use.
-Unlimited Use
-

$9.99
per month
Unlimited usage for one low price.
Support & Additional Information
Ready to build your new clover system?
Call (877) 579 1113 or Email us at info@iMerchantech.com