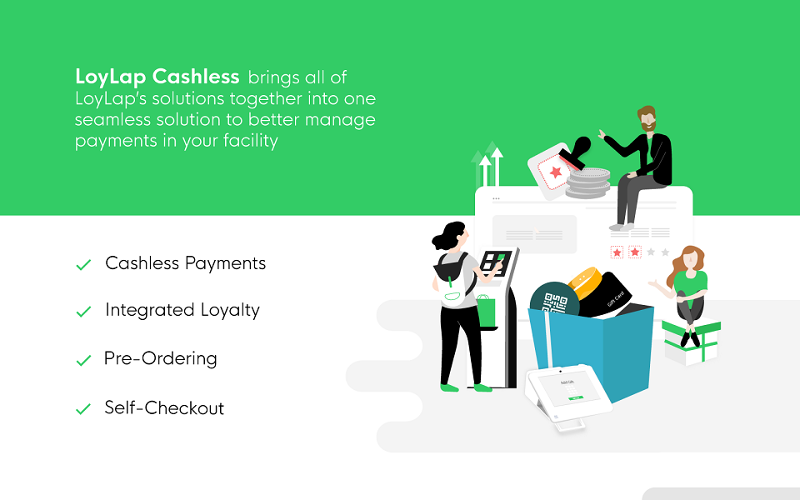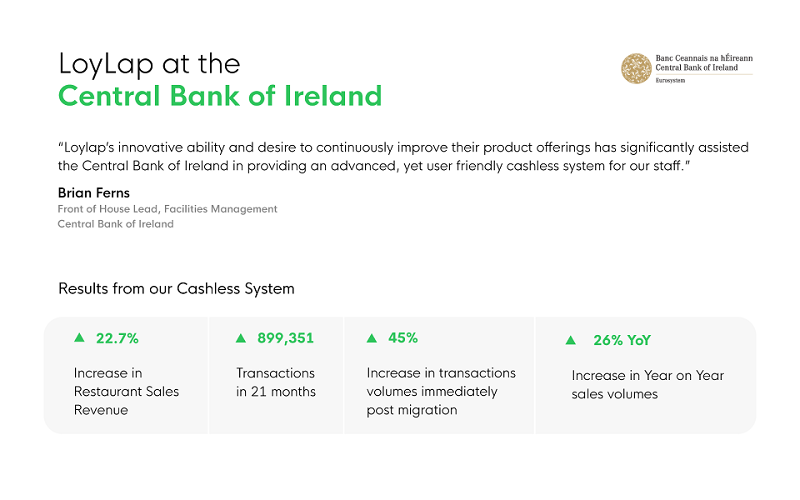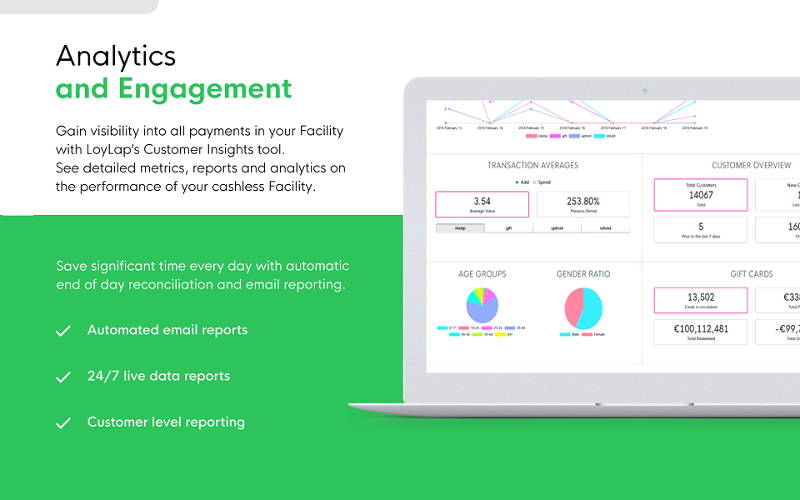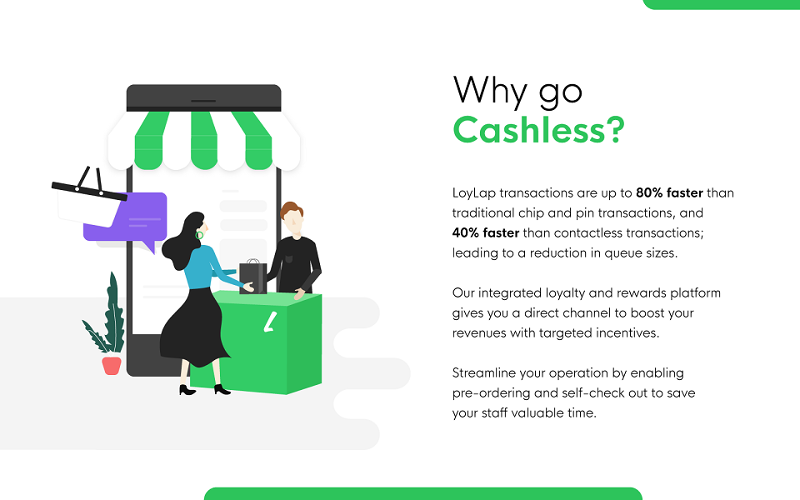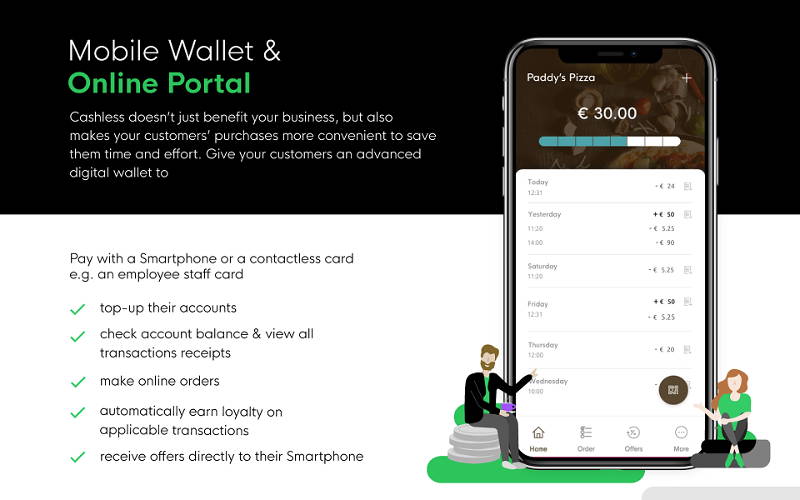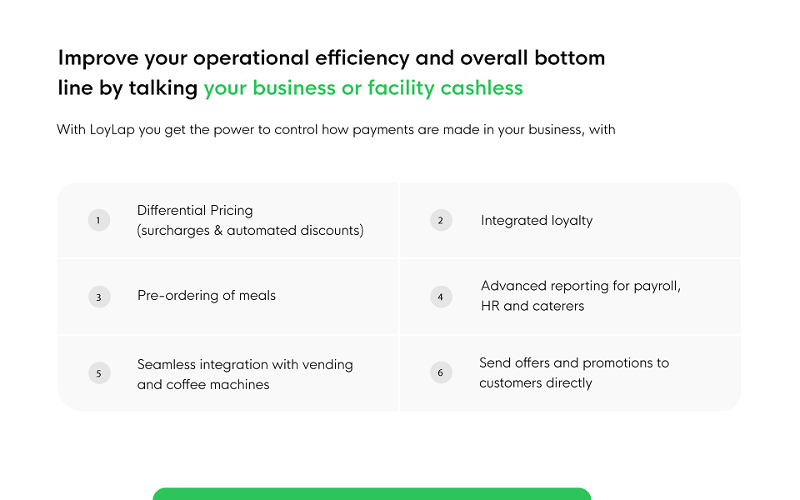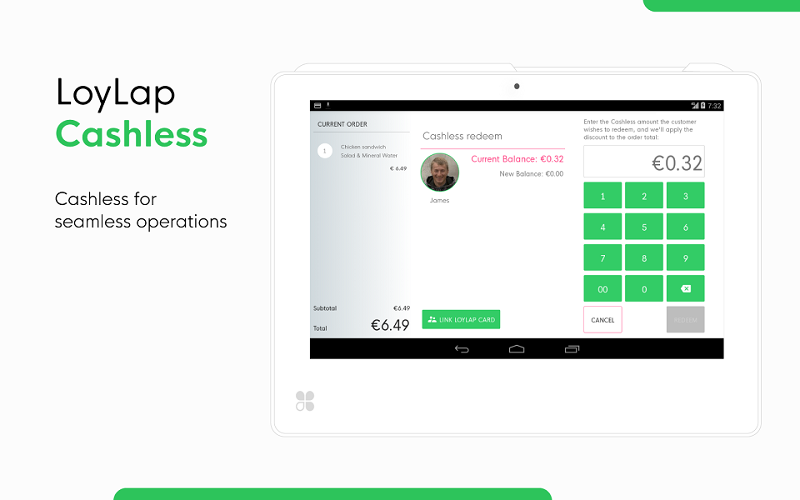 With LoyLap's cashless suite, engage your customers and employees like never before. Talk to our sales reps to build the perfect system for your business.

Choose from features such as:
- Contactless (RFID & NFC) transactions
- Employee cashless technology
- Custom pricing models (surcharges, discounts etc)
- Hospitality & catering solutions
- Advanced reporting for payroll, HR and caterers
LoyLap lets you roll out an internal payments network across your organisation, neatly interweaved with your existing merchant services and banking processes. Improve the speed of your check out process and remove cash from your premises.
Talk to us today about our custom solutions for Enterprise, Corporate, Leisure & Hospitality, Stadiums, Events and Retail - just email us at support@loylap.com for more information.
Flex (2nd Generation), Station Pro, Station (2018), Flex, Mini, Mobile, and Station

Pricing & Subscription Information
-Cashless Plan
-

$15.00
per month
Additional charges apply outside Clover. Contact support@loylap.com to get setup.
Support & Additional Information
Ready to build your new clover system?
Call (877) 579 1113 or Email us at info@iMerchantech.com