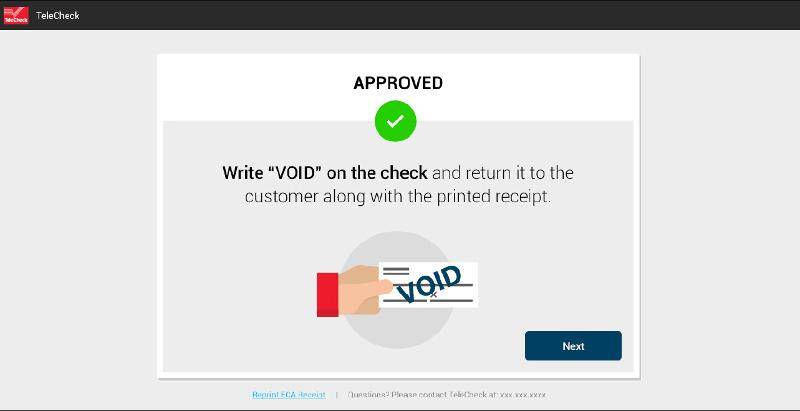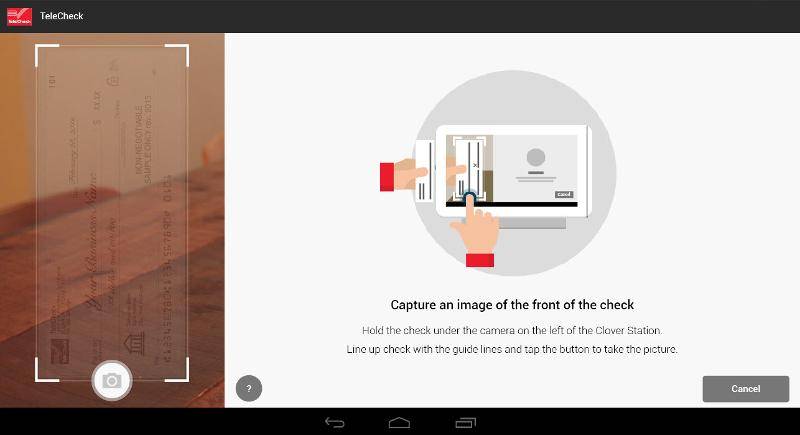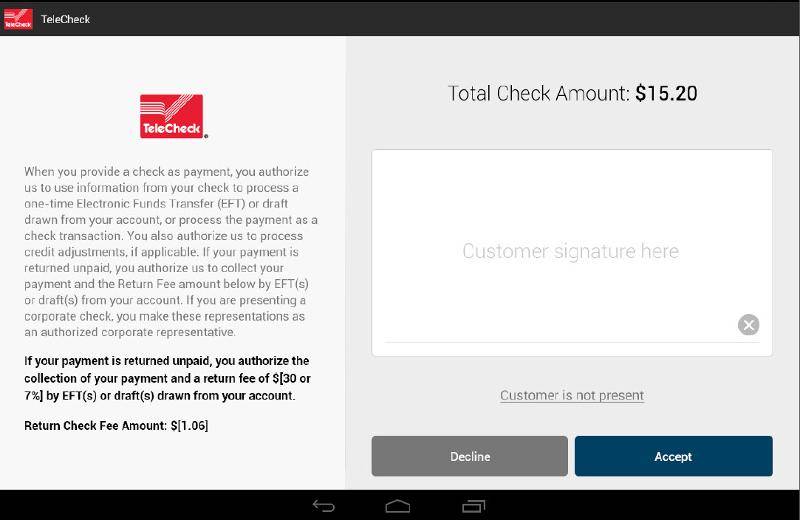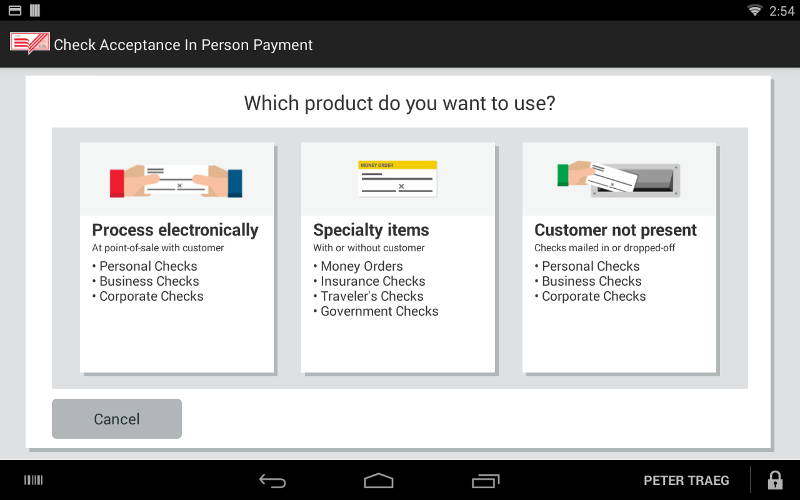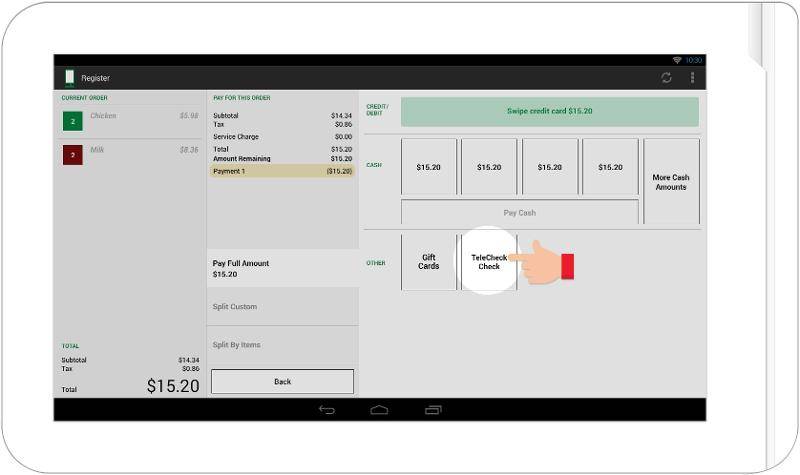 Clover Check Acceptance utilizes TeleCheck's warranty service* to guard you against check losses, so you can accept checks with confidence! **
*Warranty Service applies to In-Person and By Mail/Drop Box products only ** Printer is required (to print customer receipt)
Installation Instructions
Visit the Clover app store under the "more tools" icon on your Clover device and search for Clover Check Acceptance. Download the app, accept the terms and conditions to start processing checks today.
- Enjoy lower processing costs than with most other payment types
- Get paid faster with approved checks paid within 2 banking days
In-Person and By Mail/Drop Box Specialty Items
Transaction Fee: $0.20 Transaction Fee: $0.20
No Monthly Fees No Monthly Fees
For more information: www.firstdata.com/telecheck/clover
Flex (2nd Generation), Station Pro, Station (2018), Flex (LTE), Mini, Mobile, and Station

Pricing & Subscription Information
Support & Additional Information
Ready to build your new clover system?
Call (877) 579 1113 or Email us at info@iMerchantech.com