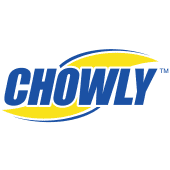 Integrate 3rd party online orders like UberEats, DoorDash, and many more into your Clover POS
Increase off-premise revenue by adding delivery partners without the "tablet headache"
Save labor costs by not paying team members to manually enter online orders into your Clover POS
Online orders will print exactly as if an employee in the restaurant manually entered the order
Increase order accuracy and "online time" from multiple 3rd party delivery partners
Chowly, the industry leading third-party POS integration company, bridges the gap in restaurants by integrating 3rd party online orders from over 150+ delivery providers, like UberEats and Postmates into your Clover POS.

Employees won't have to manage various tablets, ensuring all orders are accepted & accounted for, streamlining the delivery process.
Chowly offers a 30 day trial to ensure you see the ROI within your delivery operations. Agreements are month to month with pricing starting at just $79 per month.
Station Pro, Station (2018), Flex, Mini, Mobile, Station, and Web

Pricing & Subscription Information
Support & Additional Information
Ready to build your new clover system?
Call (877) 579 1113 or Email us at info@iMerchantech.com