Cleaning, Alteration & More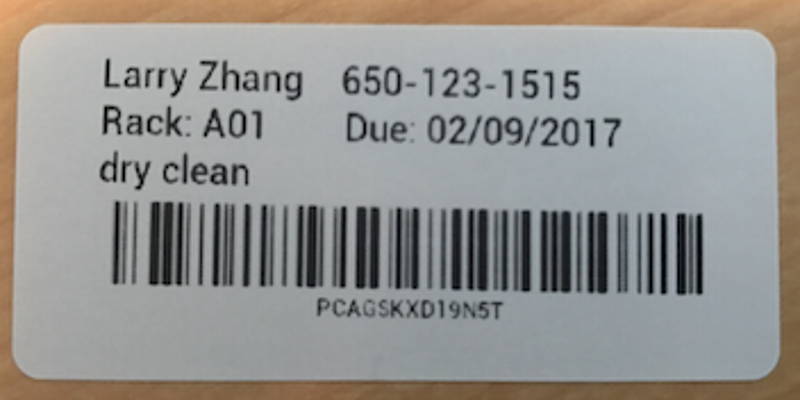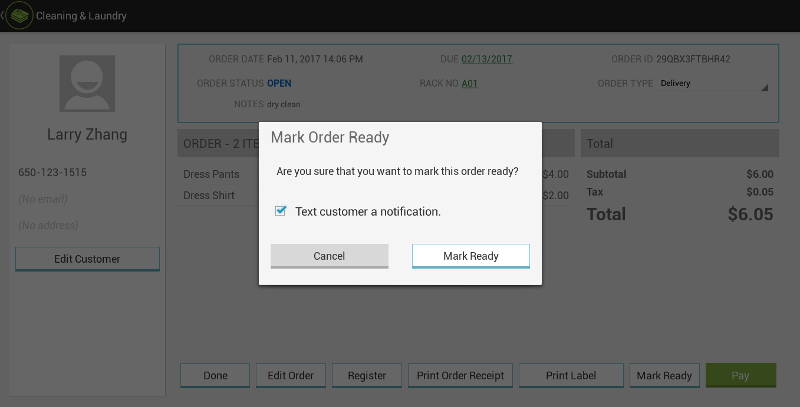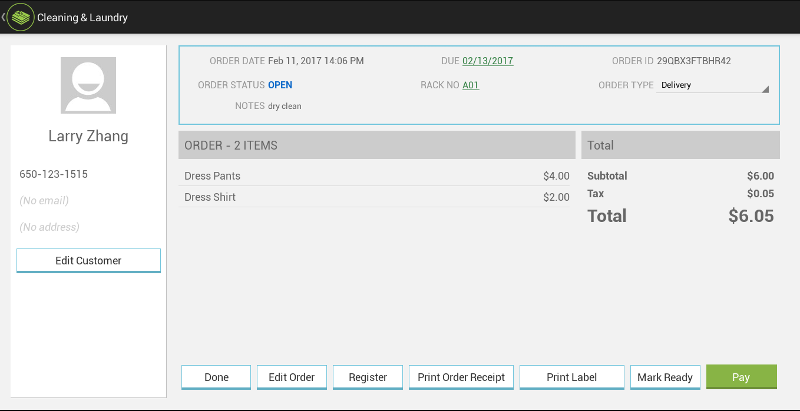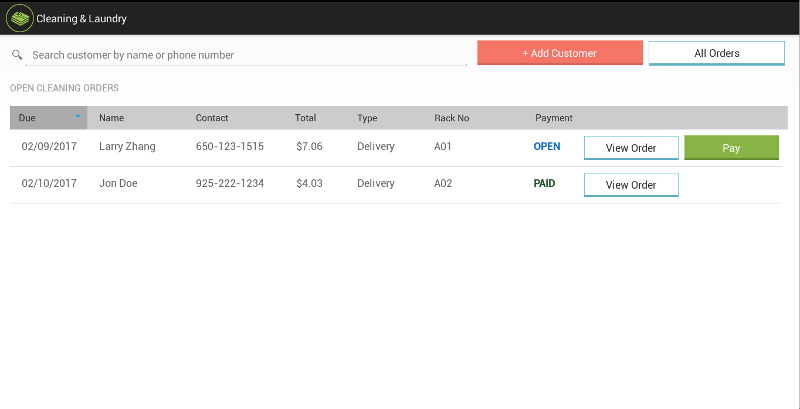 View and manage all active customer orders
Manage customer order's Pick up time
SMS notification when order is ready
Cleaning, Alternation & More app helps you to manage Cleaning, Alternation, Embroidery or Repair orders in your store, it allows you:
. View and manage all active customer orders.
. View customer's order history.
. Search Customers by phone number or name as well as add or edit customer.
. Manage Customer Order's Pick up time.
. SMS notification when order is ready. *
Cleaning, Alternation & More app is integrated with all of the information in your Clover system.
* Requires Advanced Subscription.
Flex (2nd Generation), Station Pro, Station (2018), Flex, Mini, Mobile, and Station

Pricing & Subscription Information
-Advanced
-

$14.99
per month
Text Reminders + All the Basic Features
Support & Additional Information
Ready to build your new clover system?
Call (877) 579 1113 or Email us at info@iMerchantech.com