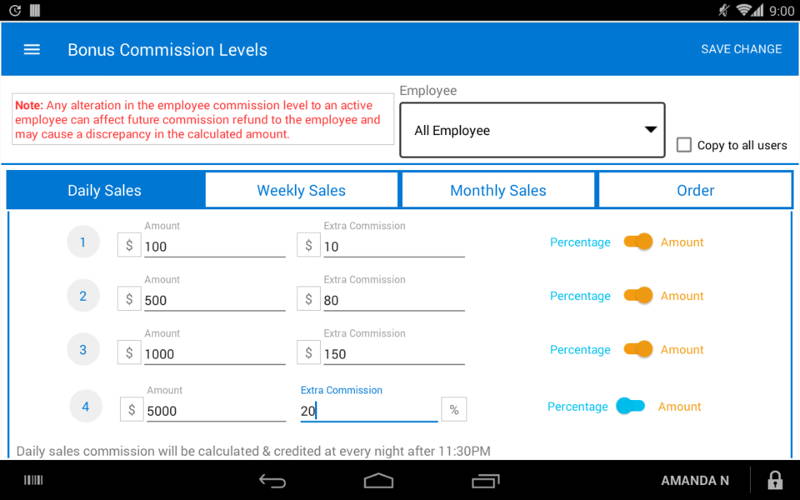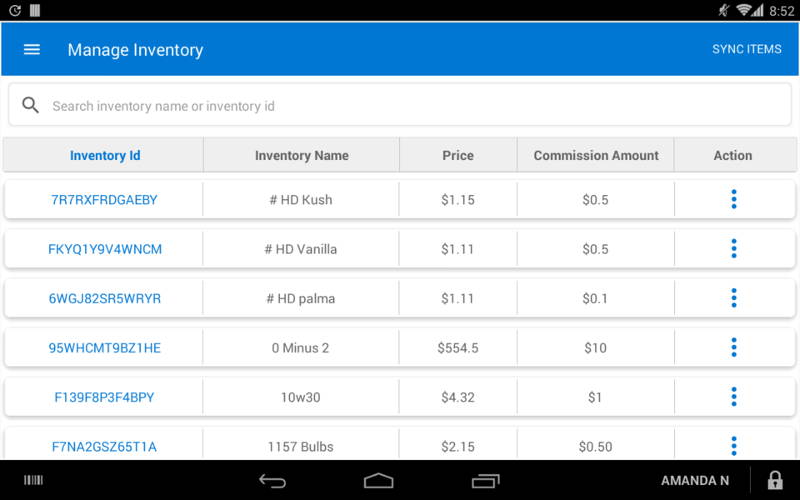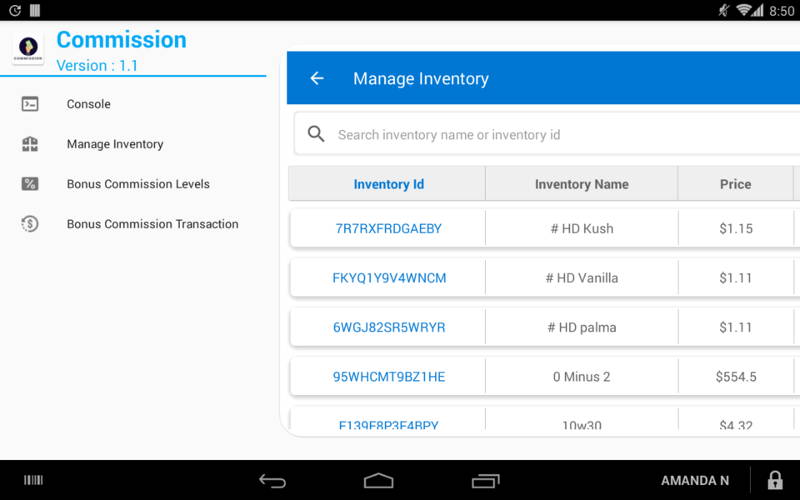 Speed up your business growth with smart incentives and healthy employee competition
Set commission structures that inspire employees to outdo themselves
Design commission plans that don't hurt your budget
Establish values that make your business attractive for the best salespeople
Manage employees in a way that sparks maximum productivity
Grow your business with employees motivated to crush their goals.
The Commission App is designed to allow business owners create a structure where achievement is rewarded – a crucial component for faster business growth.
Access the tools you need and design commission methods most suitable for your business. You can choose between item, daily, weekly, monthly or order based commissions.
Encourage your employees to stretch themselves by creating various commission levels with increased difficulty.
With the Commission App, commissions are automatically calculated based on the sales data you enter – so you don't have to sweat with complex spreadsheets.
And the super simple flow within the app and the Clover Point of Sale makes commission payment automatic and hassle-free. You can make payment at any time, from anywhere – no reason for long, drawn-out meetings.
Ensure every team member is actively contributing to the growth of your business. The Commission App dashboard provides you with key insights into employee performances and commission results.
It's a sure way to weed out underperforming employees and maintain a highly productive workforce.
Did we also mention that all commission records are stored in the app?
Yes – with a few button clicks, you can pull up past records for your reference. Making sure you're running your business in the green.
If you have any comment or question, please write to us at support@mybmr.com. Our customer support team is waiting to hear from you.
Station Pro, Station (2018), Flex, Mini, Mobile, and Station

Pricing & Subscription Information
Ready to build your new clover system?
Call (877) 579 1113 or Email us at info@iMerchantech.com