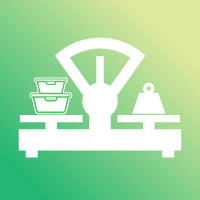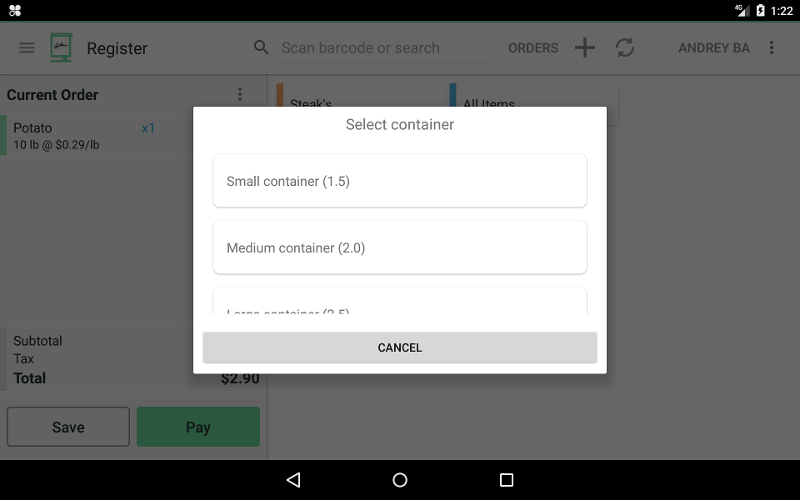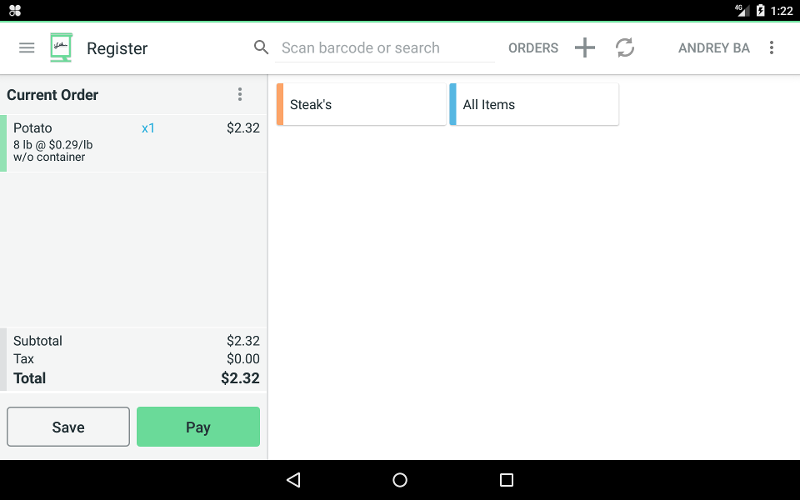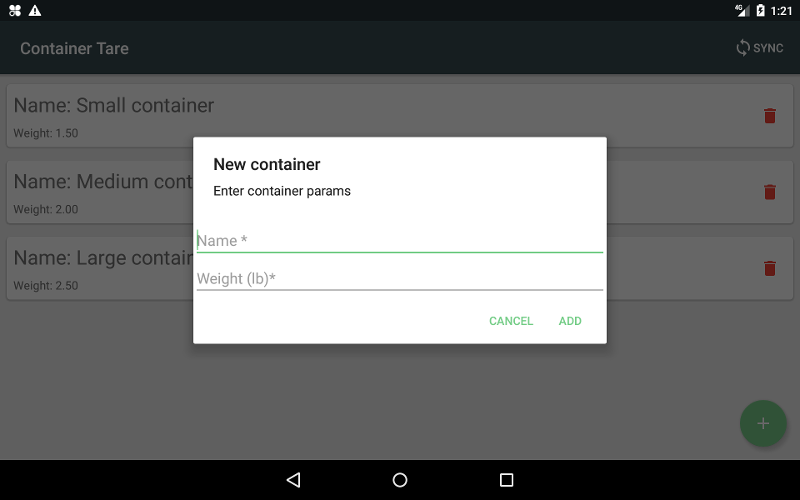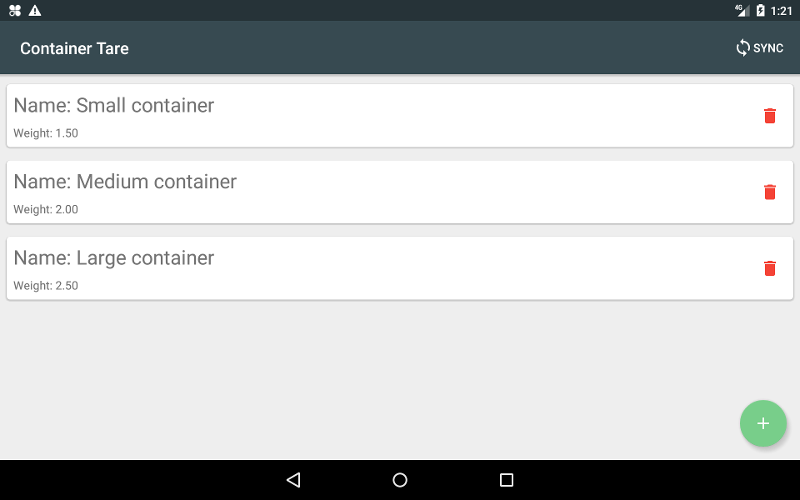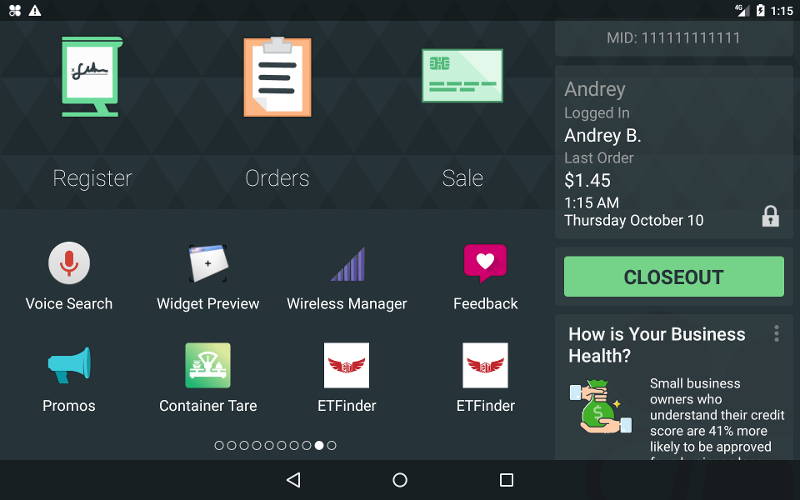 Ability to work with wight scale while deducting container weight
Faster checkout with more accurate weight amounts
Works with new Clover devices
Achieve net weight
CAS SW-RS 20LB Wired POS Scale is compatible with Clover. It is the only scale that can be connected to the Clover POS with USB.
While the scale has TARE button it is not always possible to separate the container from the product physically. This app enables merchants to properly deal with container weight by setting up different containers and their corresponding weight. The app is triggered inside Register only when per unit item is selected.
- App is capable of handling several containers on the scale (like 3 cups of same ice cream.)
- App is capable of handling items that are set in LB, OZ, KG, G
- App is capable of excluding selected items from triggering.
Flex (2nd Generation), Station Pro, Station (2018), Flex, Mini, Mobile, and Station

Pricing & Subscription Information
Unlimited Use -

$5.15

per month
Support & Additional Information
Ready to build your new clover system?
Call (877) 579 1113 or Email us at info@iMerchantech.com