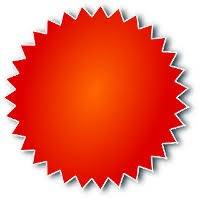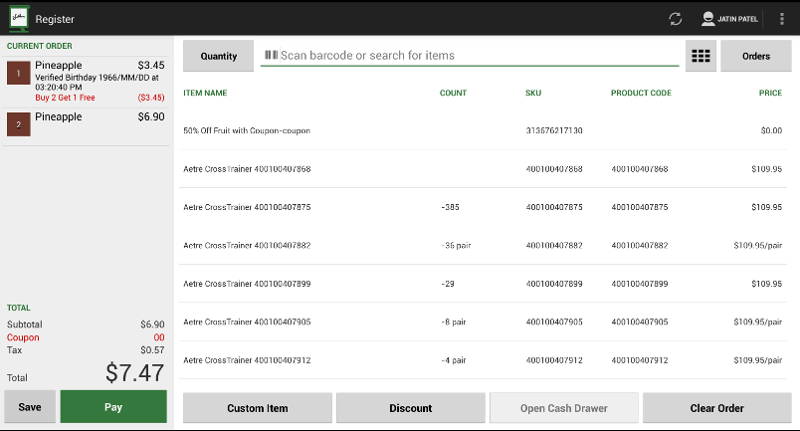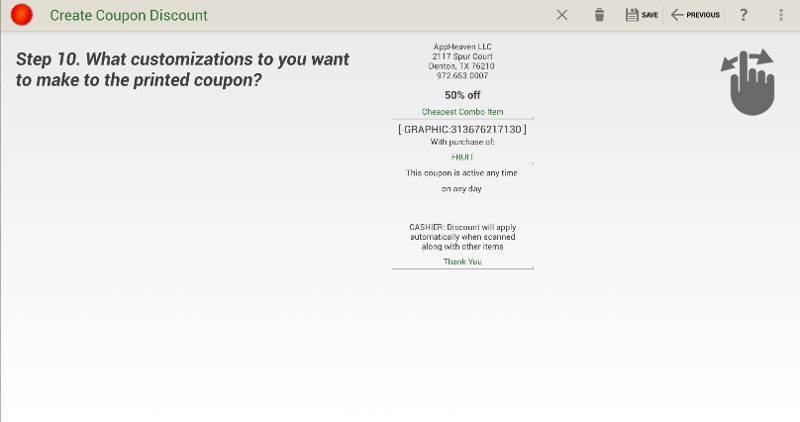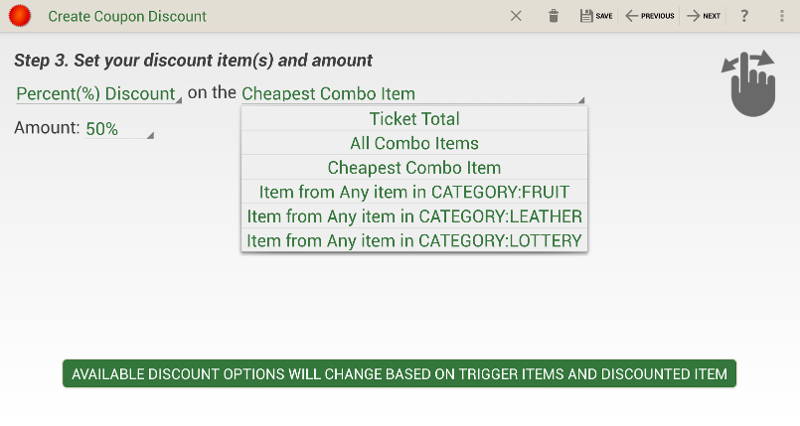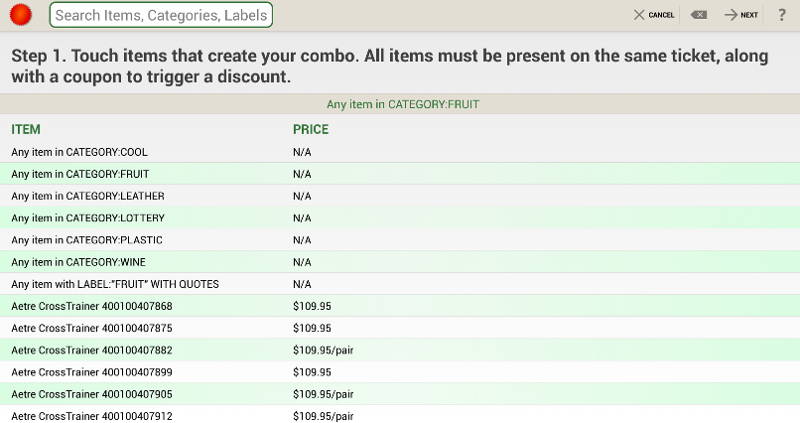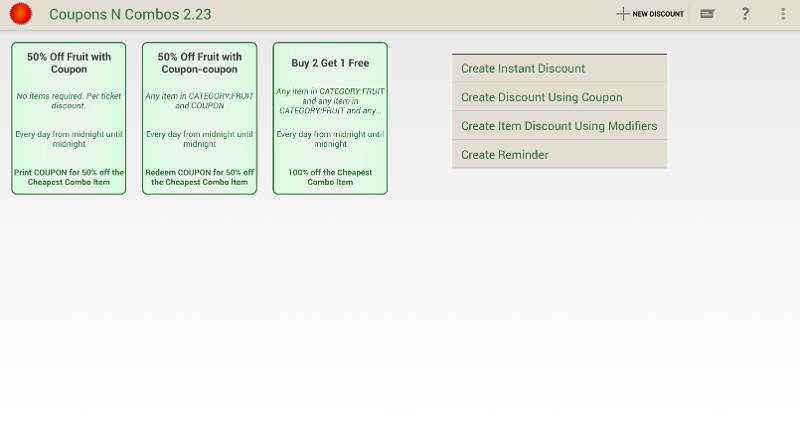 Coupons. Combos and Discounts. Purchase Reminders. Price Leveling. Mix it up. You can create any combo, any discount, and coupon combination imaginable. Create combos that print coupons. Create coupons that create instant discounts when applied with combinations of basket items. Create coupons that you can print using your printer. Price level all items in a category or items having a specific label. Offer a discount on all combo items or just the lowest priced item or the entire ticket or any specific item. Create combos of modifiers to items. Entire ticket discounts, item discounts, labelled item discounts, or category discounts. It is impossible to describe the endless marketing and repeat business opportunities this application creates! In addition, all combos and coupons are automatically synced between all clover stations owned by a merchant regardless of location with zero setup. All devices on site are all covered by the one monthly fee.
Flex (2nd Generation), Station Pro, Station (2018), Flex, Mini, Mobile, and Station

Pricing & Subscription Information
Discounts, modifier discounts, coupons, reminders
Support & Additional Information
Ready to build your new clover system?
Call (877) 579 1113 or Email us at info@iMerchantech.com