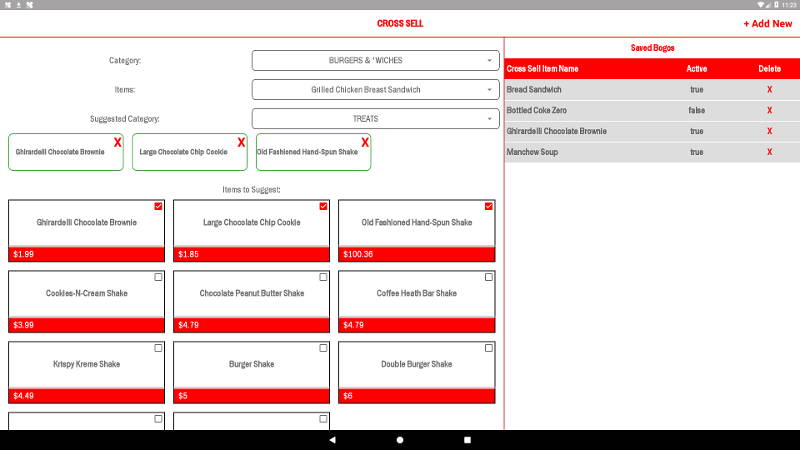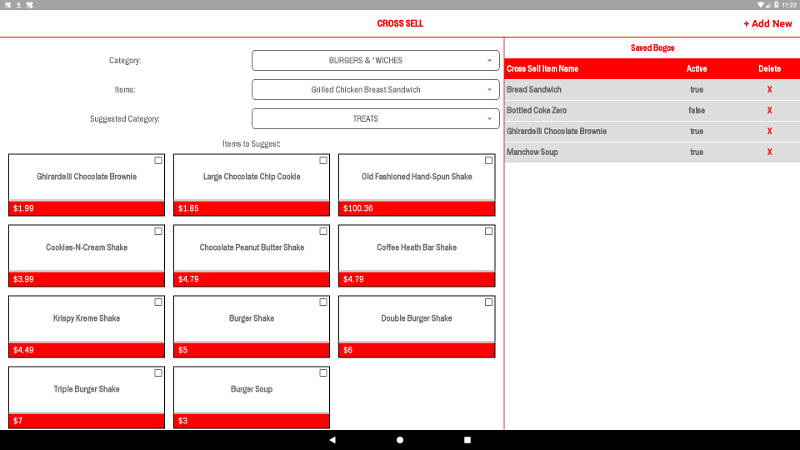 Encourage users to order more with automatic suggested additional selections
Reduce dependency on training staff to effectively maximize every sell.
Easily activate and deactivate suggestions
Take the thinking out of cross selling. Use Cross Sell to empower your staff to run your business more profitably. Display a prompt to Customers and Staff Members when a designated item is selected to offer additional products or services that compliment their original selection.
Designed for use with OrderEm - Online Ordering For Custom App , Social Media, And Web
Advantages of cross-selling
More sales: this is the main one and the reason why you will be creating cross sells. It is a sales aid to your instore employees and online ordering, so that each client buys more products with each order.
Optimized costs: the management of just one order with several products will always be cheaper than administering different orders with just one product.
Greater client loyalty: by foreseeing the user's needs you will make him feel more satisfied, since you are adding more value. This will result in a more loyalty to your brand .
You get to know your audience better: with each sale you will be able to analyze how your clients behave and that will allow you to have a finer and more effective strategy, which will also result in more sales.
Selling "unknown" products: this is the perfect situation to show all those products that you have, but that may be less popular.
Better user experience: by offering other products, you are helping the user to interact more with your website.
Now that you know what you can achieve with our cross sell app, please download and check out the app.
Visit us at https://www.OrderEm.com for more details
Station Pro, Station (2018), Mini, Mobile, and Station

Pricing & Subscription Information
Support & Additional Information
Ready to build your new clover system?
Call (877) 579 1113 or Email us at info@iMerchantech.com