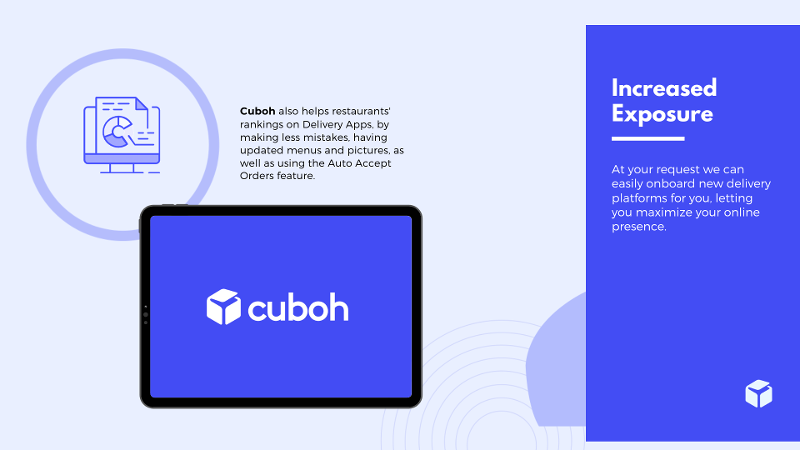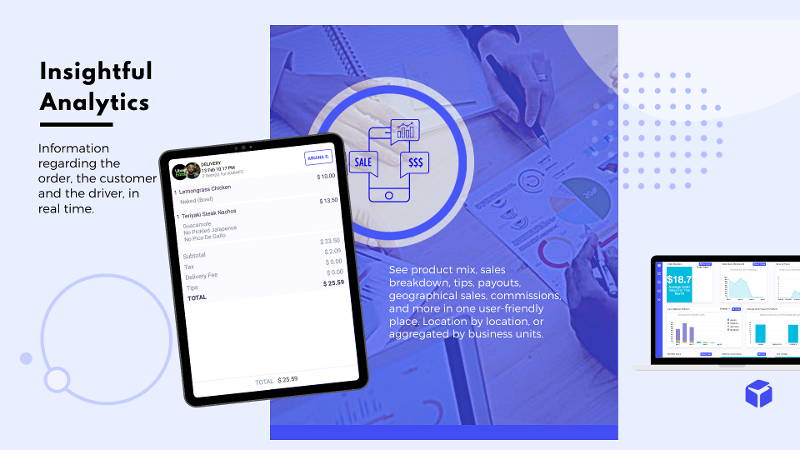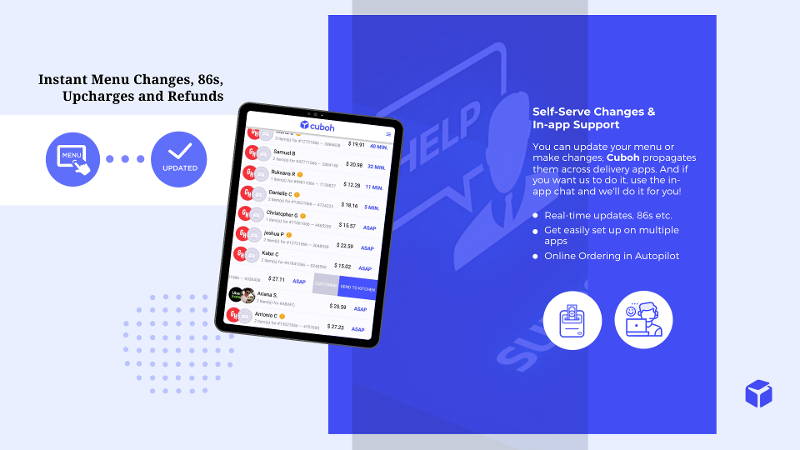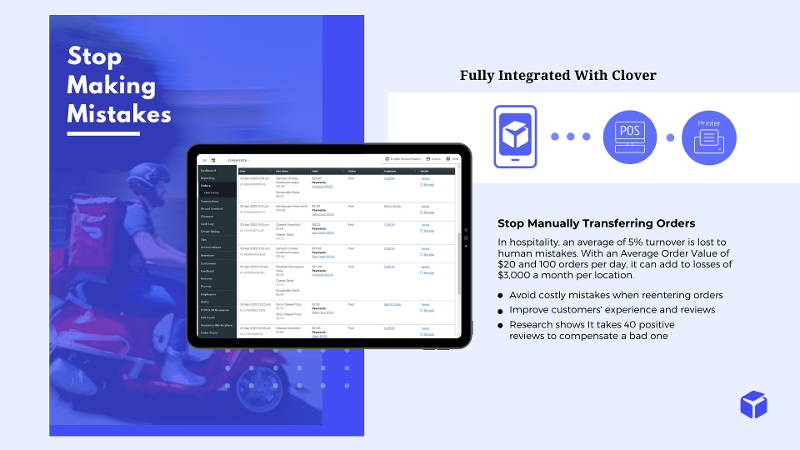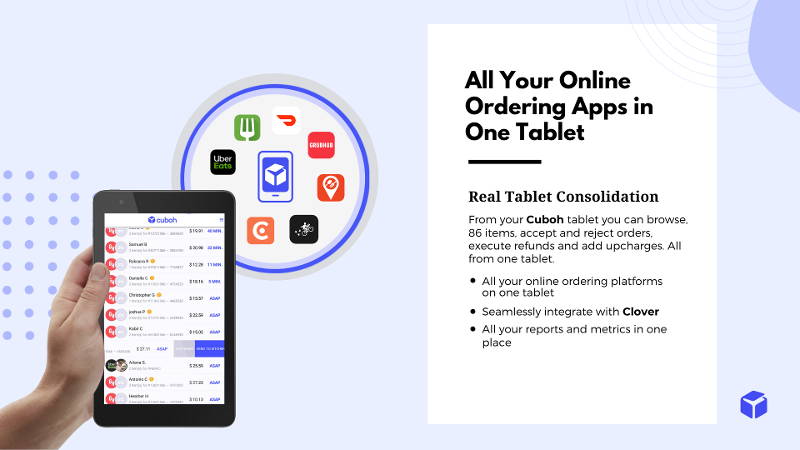 Consolidate all your online ordering tablets into one.
Real time menu updates, 86s, refunds, upcharges... all done from the Cuboh tablet.
Fully integrated with Clover.
Cuboh consolidates all your online ordering tablets in one device, the Cuboh tablet. From there, you can 86s items, process refunds, up-charges, change prep times, and more, all in one place, done once. Cuboh propagates these changes across all your delivery platforms.
Cuboh automatically sends all orders to Clover in real time, so your Point of Sale and printers behave as they normally would, if a member of staff had manually entered the order.
Flex (2nd Generation), Station Pro, Station (2018), Flex, Mini, Mobile, and Station

Pricing & Subscription Information
Support & Additional Information
Ready to build your new clover system?
Call (877) 579 1113 or Email us at info@iMerchantech.com