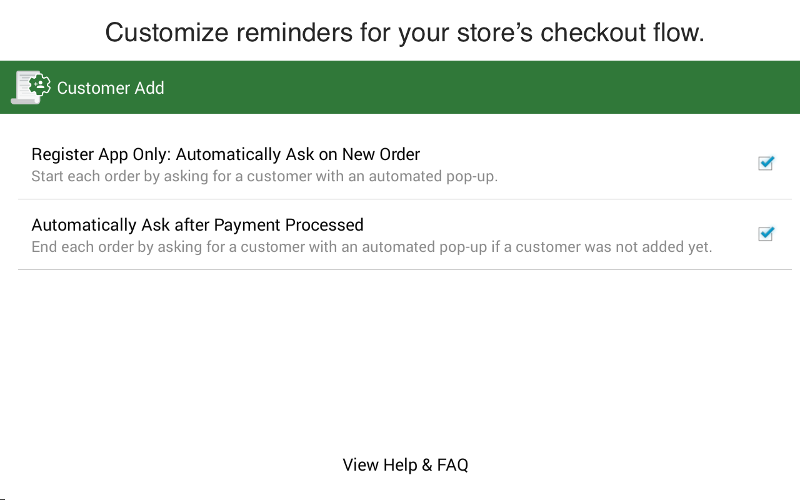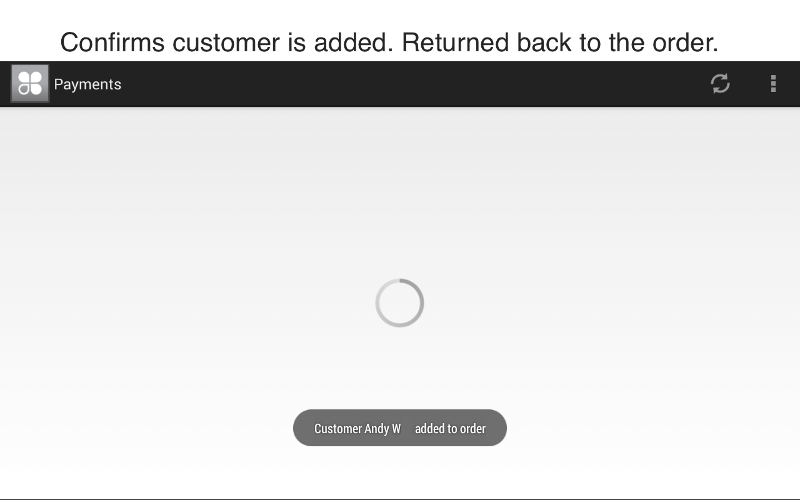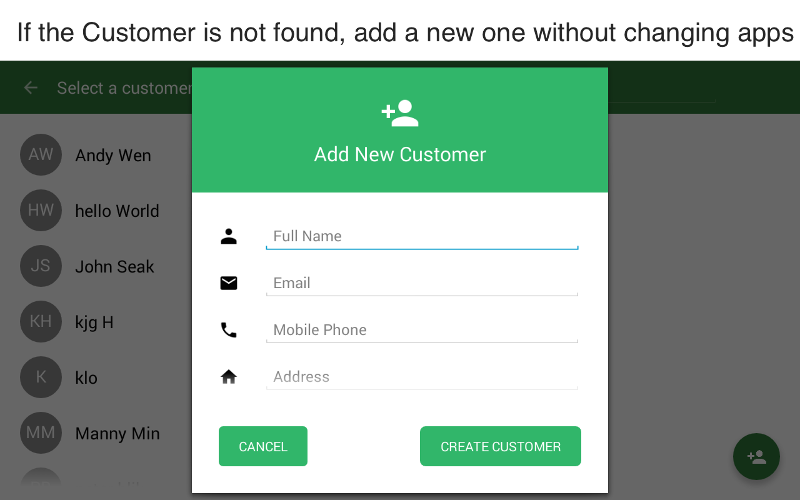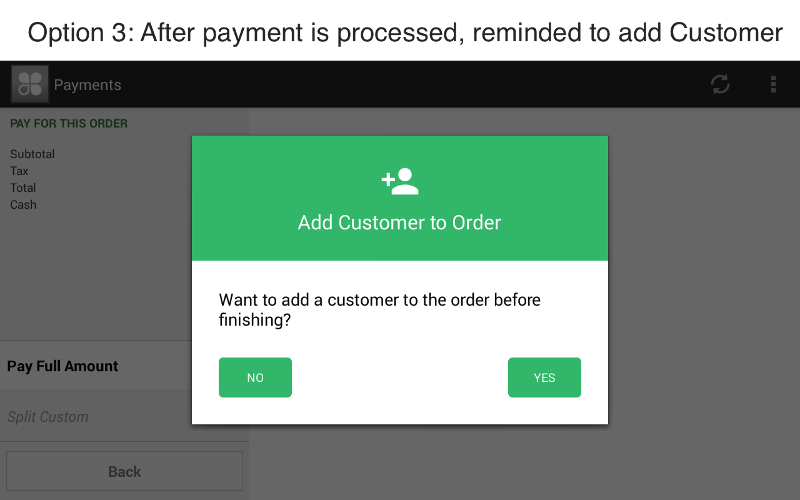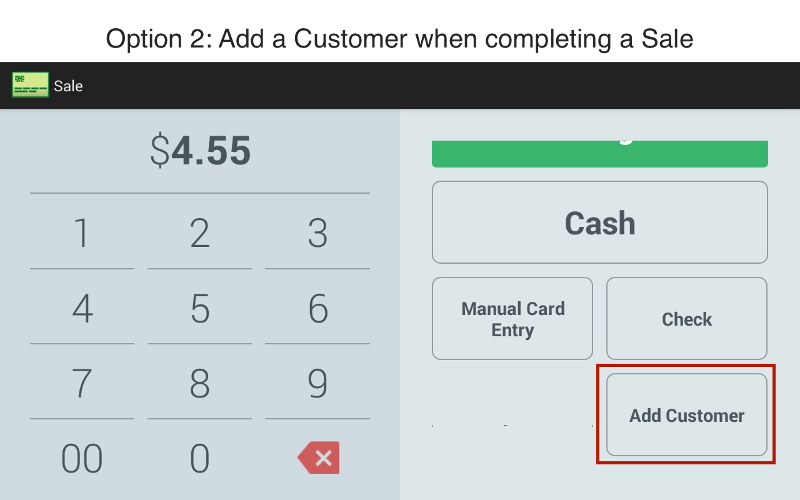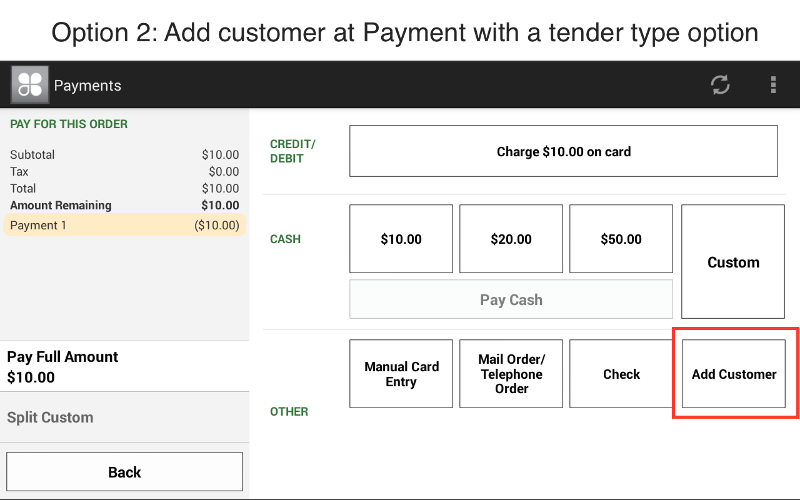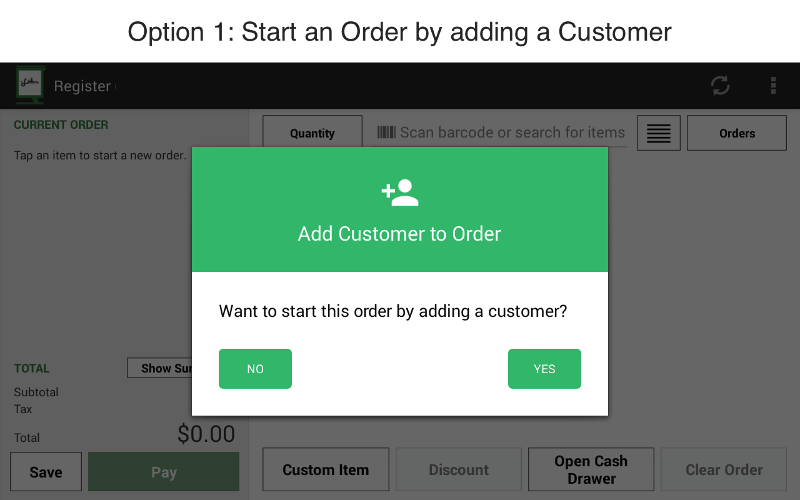 The most FLEXIBLE way to add customer information to your order by offering multiple points such as
+ After the order is paid
+ Remove customer from an order
By adding customer information to your orders, you can offer the PERSONALIZED service that customers love like..
+ Keeping track of prior orders for easy re-ordering.
+ Streamlining the process of tracking returns
+ Revealing the shopping patterns of your most loyal customers
The app uses the same customer list at the default Customers app from Clover. It is designed to work seamlessly with the Register and Sale apps.
Flex, Mini, Mobile, and Station

Pricing & Subscription Information
Pay-per-action pricing:
This app will bill you when the following actions occur:
Subscriptions:
Free to start. 5 cents per use.
-Unlimited Use
-

$9.99
per month
Unlimited usage for one low price.
Support & Additional Information
Ready to build your new clover system?
Call (877) 579 1113 or Email us at info@iMerchantech.com