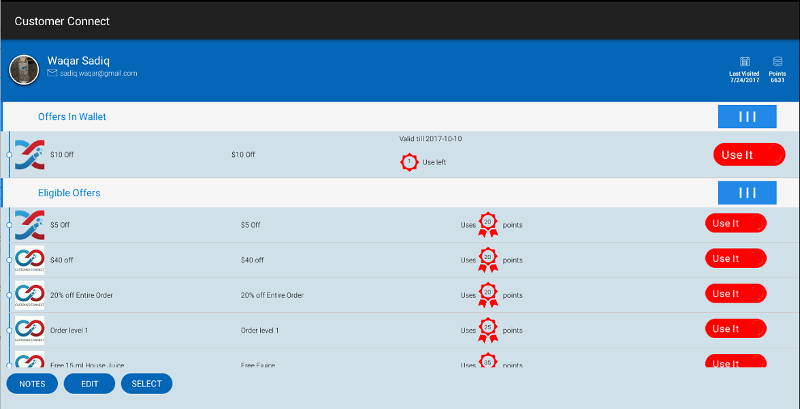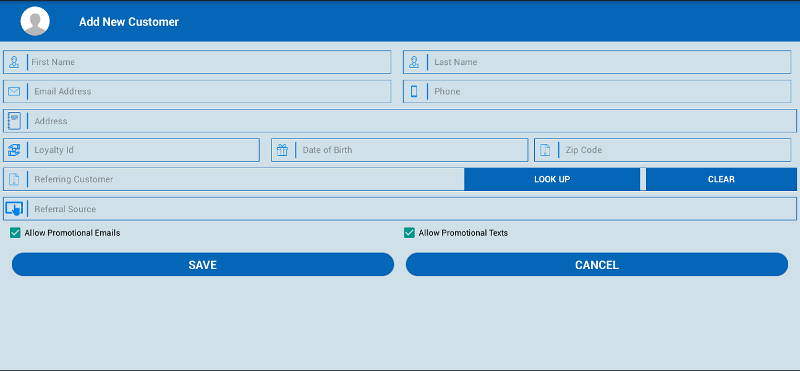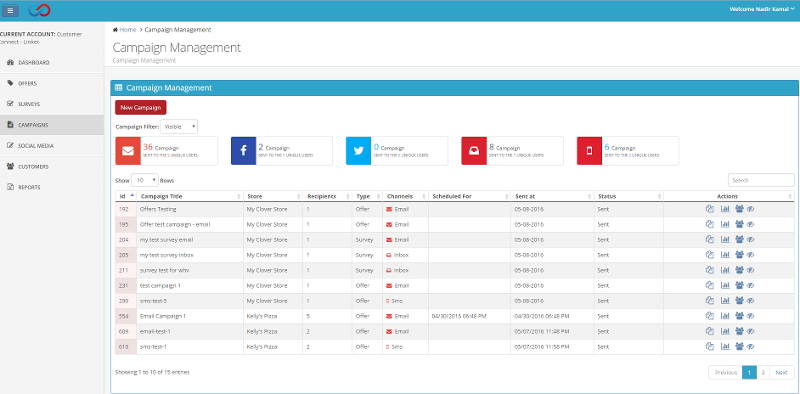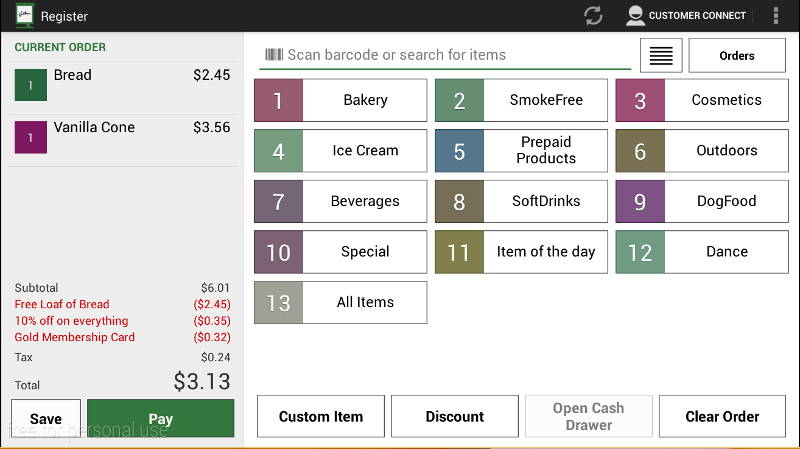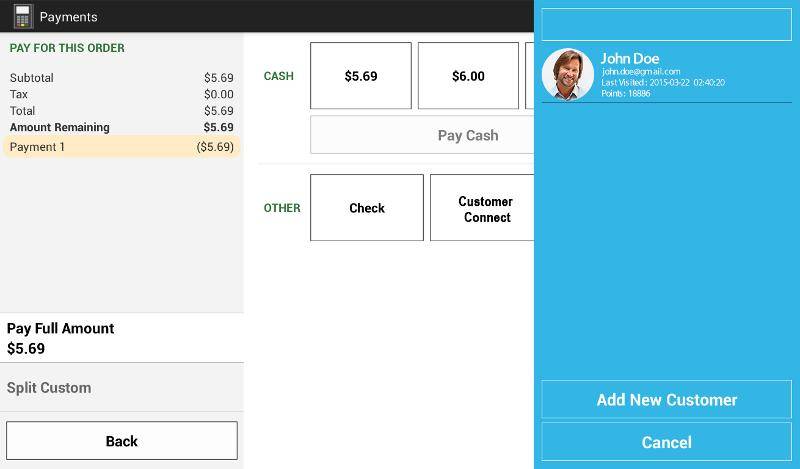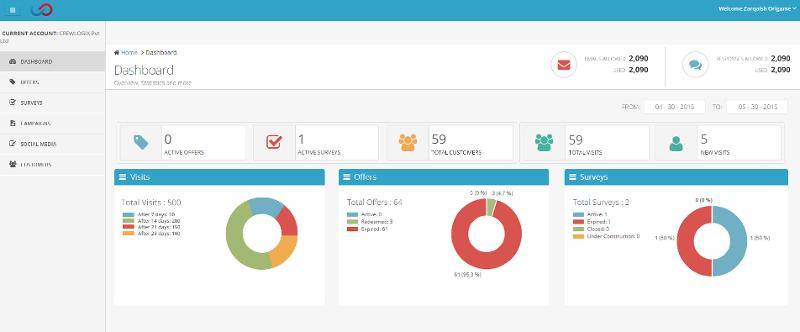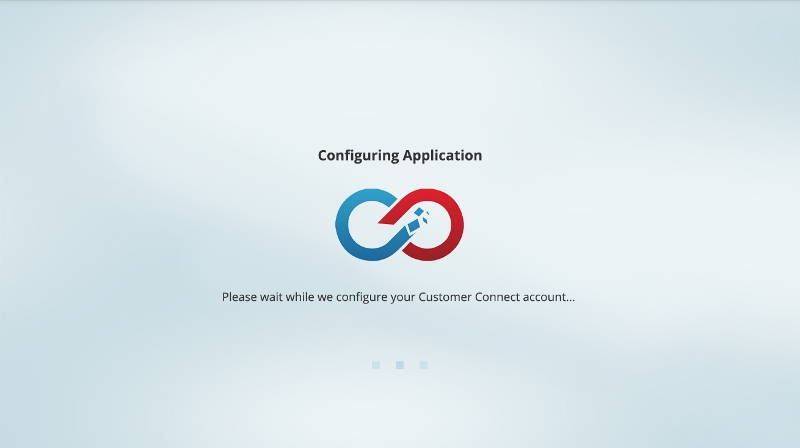 Increase frequency of visits.
Increase average spend per visit.
Reach out to your customers and keep them engaged.
Give voice to your customers.
Lock customers in renewable memberships.
kikkle for Clover provides a state-of-the-art loyalty program for in-store shoppers as well as integrated online ordering. It is easy to use - you can get up and running in 5 minutes flat.
As your marketing needs grow, you have tremendous amount of room to grow your program. Online ordering is tightly integrated with loyalty program, allowing very targeted marketing campaigns.
With kikkle for Clover you have all the necessary tools to create a loyal customer base. This is the only consumer engagement and customer retention platform you will ever need.* Customers earn a point per dollar spent.
* Look up customers by name, phone or email or enroll them right at the cash register.
* Mobile app not absolutely required for your customers to participate in the program.
* Link multiple accounts together into a single loyalty program.
* Target your customers based on their geography, purchasing habits, age, visit history and ranking. Send them offers through email, Facebook, Twitter, app inbox or texts.
* Choose from 6 pre-defined campaigns that you can set once and then forget. They keep running constantly.
* Bring your customers back with rewards, coupons, prepaid rewards, clubcard, punchcards and promotions.
* Full support for digital giftcards. Pay by scanning giftcard through kikkle.
* Personalize your interactions with your customers by attaching notes.
* Create incentives to encourage customers for enrolling in the program. Offers can apply to InStore, Online or both orders.
* Create customer service feedback surveys and send invitation through campaign to targeted customers.
* Acquire new customers by creating an incentive program for your existing customers to refer new customers.
* Easily migrate data (including points) from similar apps like Perka, Digital Loyalty, FiveStars, AppCard and others.
* Create special incentives to increase your online orders traffic.
* Recurring memberships that can automatically renew on anniversary.
Flex (2nd Generation), Station Pro, Station (2018), Flex, Mini, Mobile, and Station

Pricing & Subscription Information
-Standard Version
-

$34.95
per month
Unleash full power of Customer Connect Rewards to significantly increase your revenue. Choose from many types of offers, run marketing campaigns and conduct surveys. Full support for digital giftcards.
-Mobile Ordering
-

$54.99
per month
Get everything that the standard version offers plus online ordering. Fully integrated with loyalty system. Unlimited orders. Create offers that only apply to online orders. Target customers that have or have not placed online orders through our campaign management system.
Support & Additional Information
Ready to build your new clover system?
Call (877) 579 1113 or Email us at info@iMerchantech.com