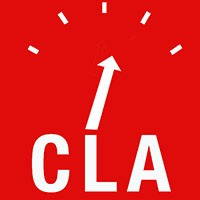 Customer Loyalty Accelerator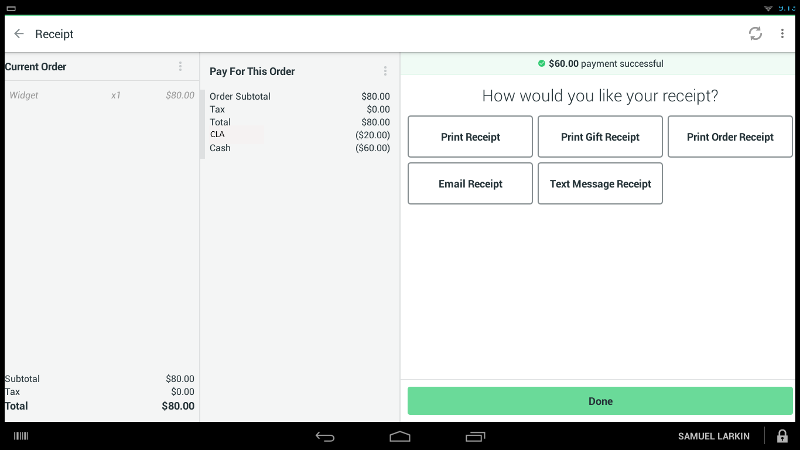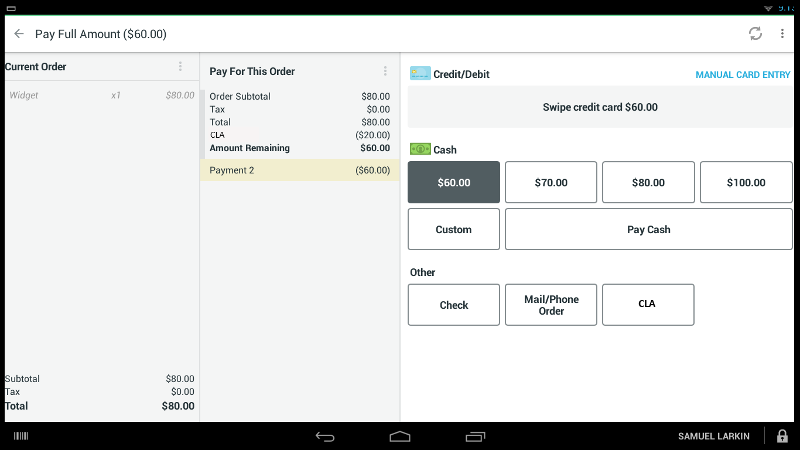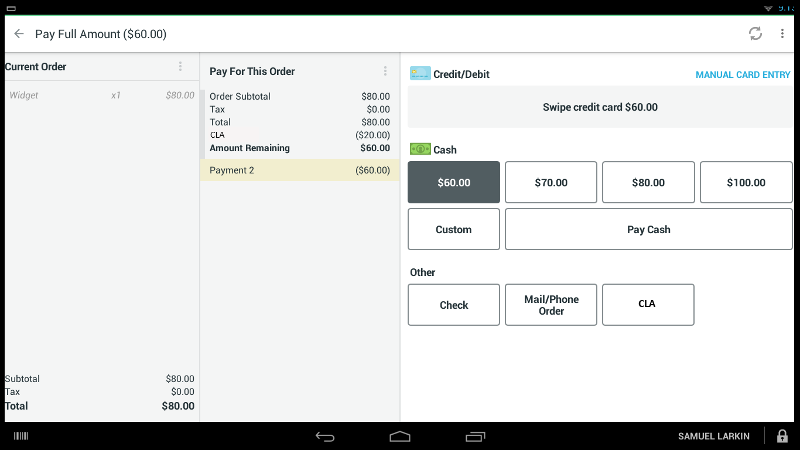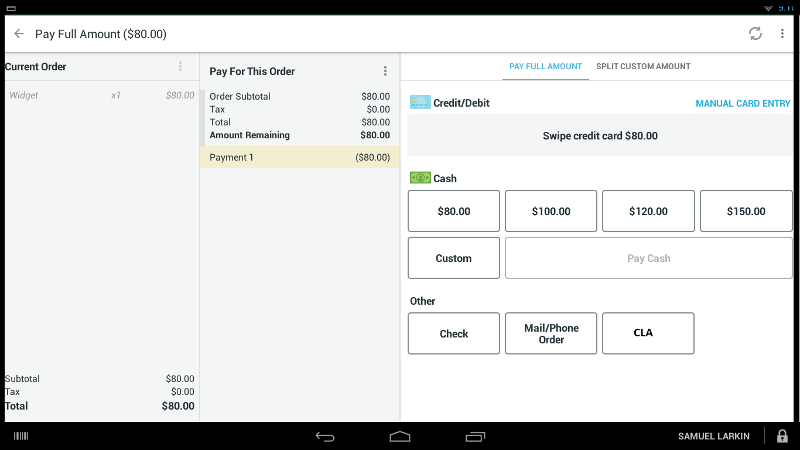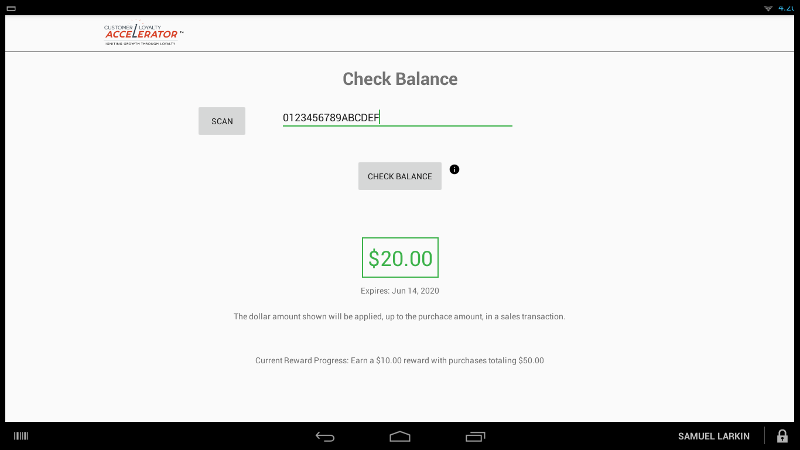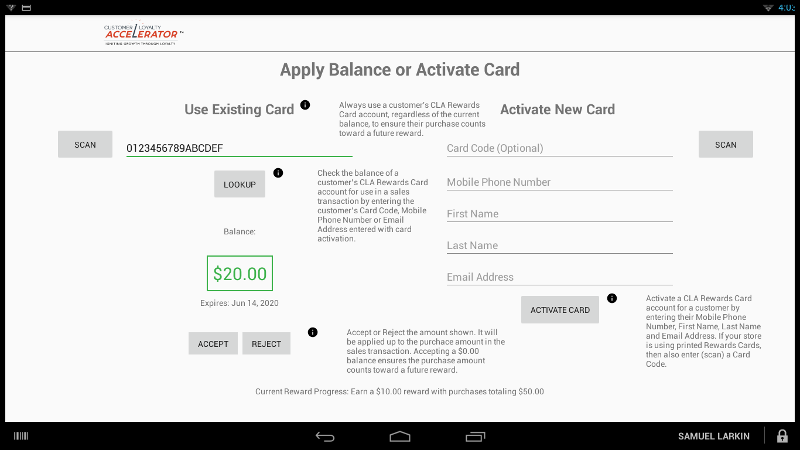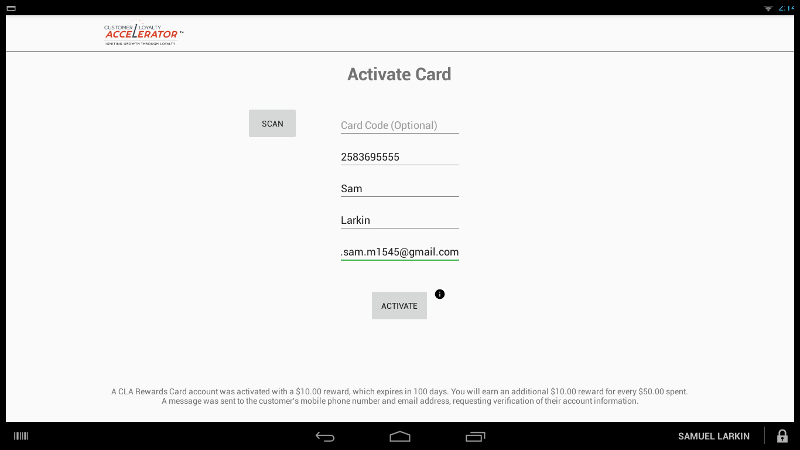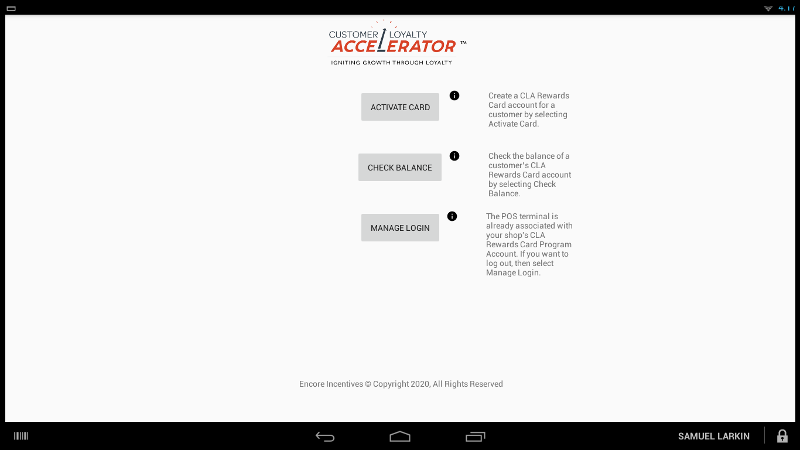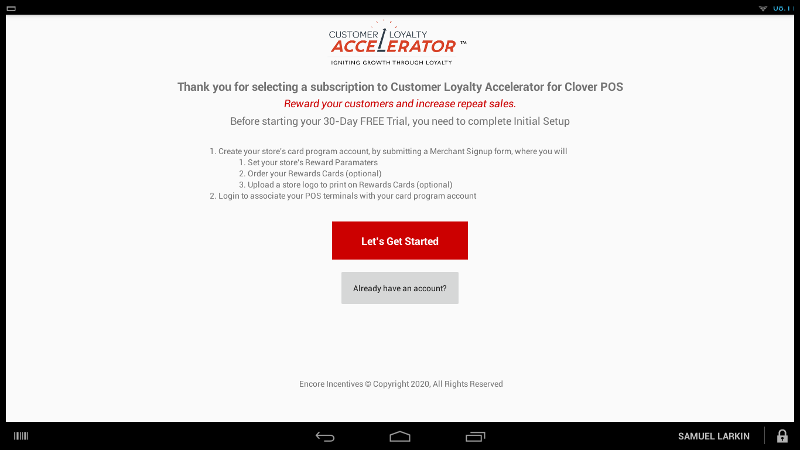 Quickly ignites dramatic revenue growth through increased return customer spending!
CLA is an instant in-store credits loyalty rewards solution! (Not a points-based solution)
Super easy installation with a simple, user-friendly interface for both merchant and customer
Easiest way to lower costs and earn more money
90-Day FREE Trial Offer (details below)
Why Is Customer Loyalty Accelerator the Best Rewards Program for Your Store?
Customer Loyalty Accelerator (CLA) ) is an "instantly-redeemable", in-store credit loyalty rewards program that will dramatically increase return customer visits and higher spending. The beauty of CLA is in the simplicity and immediacy of its reward system - which motivates your customers to spend even more!
CLA is the Easiest Way to Lower Costs and Earn More Money!
The key to CLA's success? It's been proven that loyalty programs offering store credits as rewards have a far higher success rate. Leading retailers like Amazon, Costco, Kohl's and Walgreens are using the power of store credits to motivate and reward high-value customer return spending. Instead of reducing brand value by offering points, coupons or markdowns, you encourage return visits by rewarding your customers with instantly-redeemable store credits. CLA's simple interface makes it easy to:
• Digitally identify your customers
• Provide & redeem rewards instantly at the POS
• Increase both return customer visits & spending
• Get data for targeted product marketing campaigns
• Increase customer loyalty & sales
One of the Best Trial Plans Offered!
• 90-Day FREE Trial with all plan fees and redeemed rewards funded by CLA
• Simple user-interface with guidance & tool tips makes CLA easy to setup & use
• Accurate customer contact information
• Detailed rewards program spending reports
• Support tuning your loyalty rewards program
• CLA Rewards Cards printed with your logo (optional)
• You set the reward amount, expiration time and sales target
• You activate customer accounts
• Customers earn rewards with account activation, purchases, birthdays and enrollment anniversaries
• Customers redeem rewards through purchases
• CLA monitors purchases, adjusts reward account balances and notifies customers
• Merchant's Dashboard at rewardscla.com/login for viewing account activity
Contact us for a free consultation!
Flex (2nd Generation), Station Pro, Station (2018), Flex, Mini, Mobile, Station, and Web

Pricing & Subscription Information
-Starter Plan
-

$24.95
per month
For a limited time, the plan includes a 90-day FREE Trial with fully-funded rewards (instant store credits). During the trial, CLA will fund all rewards redeemed by your customers and waive all plan fees (additional 2 months will be reimbursed). The plan includes monthly activity & spending reports.
Support & Additional Information
Ready to build your new clover system?
Call (877) 579 1113 or Email us at info@iMerchantech.com