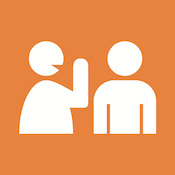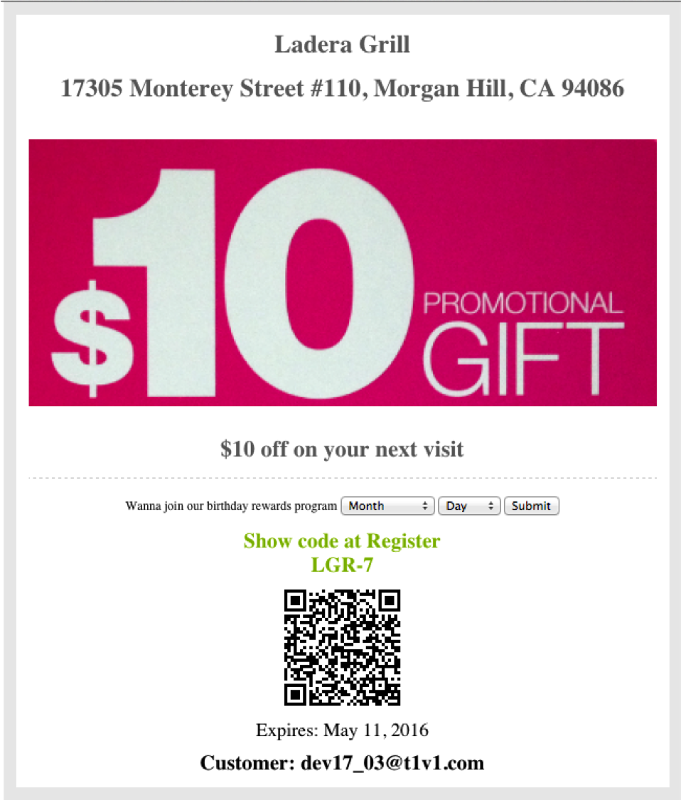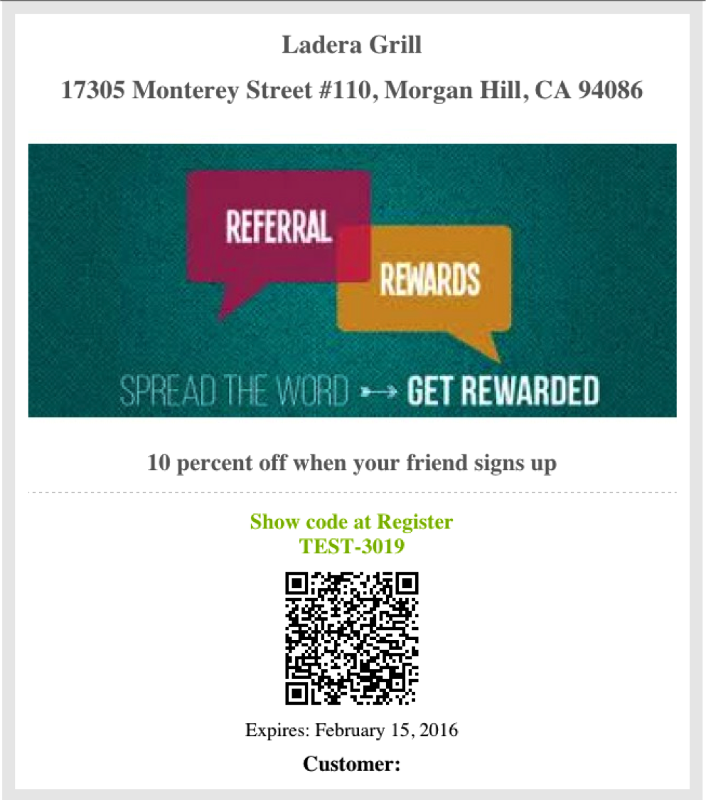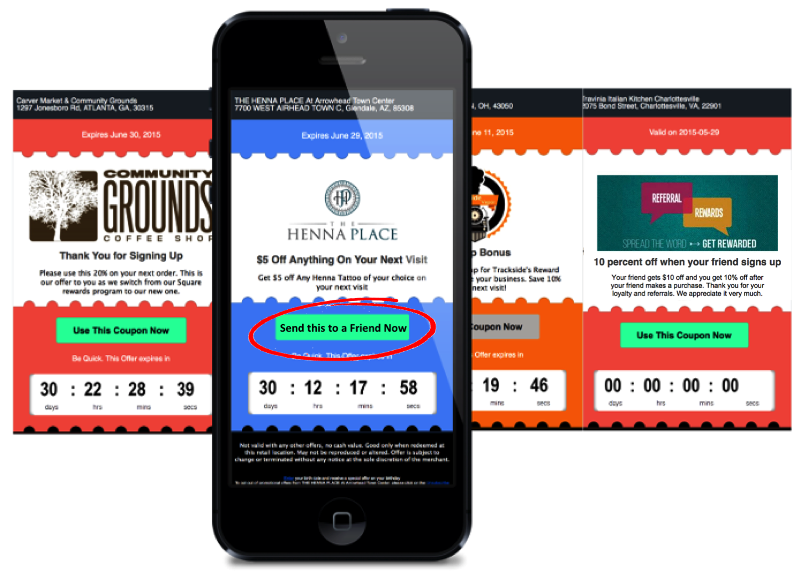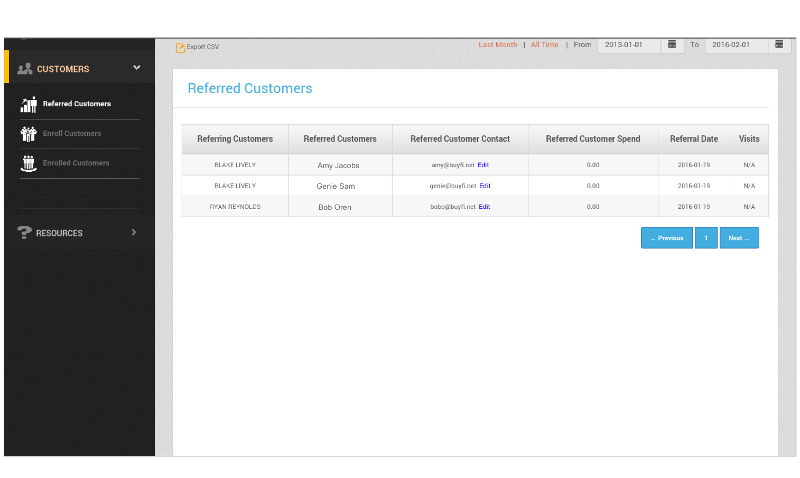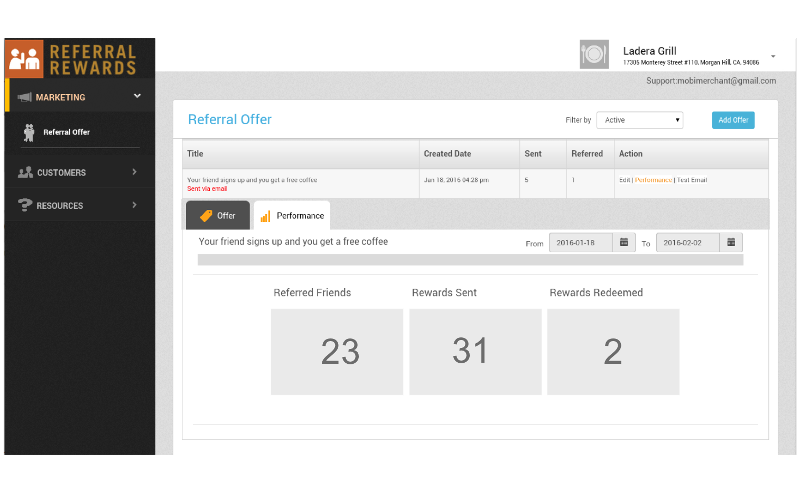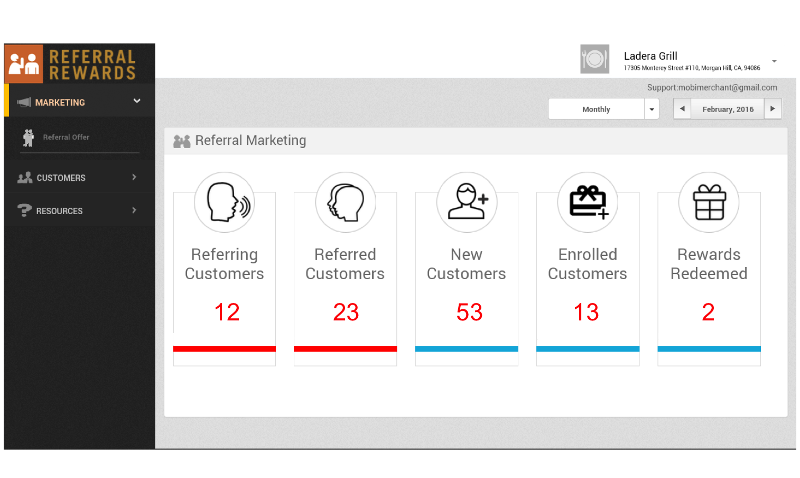 This is an app you simply cannot live without. A steady stream of customer referrals can transform your business into a highly profitable one. A study by The Wharton School of Business shows that a referred customer is 18 percent more likely to stay with you over time than the average customer. Crafting an effective customer referral program does not have to be complicated. We make is as easy 1,2,3 with this customer referral app.
1. Set up a referral reward for your customers who refer their friends to your business
2. Set up a sign up reward for their friends who will become your customers
3. Collect your customers email address and phone number right there on the pay screen We will do the rest.
We will send your referral incentive to all your customers by email, who will then refer their friends to your business - both the friend and your customer are rewarded when the friend makes a purchase from you. You may be be startled by the return on your investment!
Don't forget to download the FREE
Customers CRM
app for your Clover here
. You will never look back. Understand your customers, engage with them and selectively market to them to grow your business.
Station (2018), Flex, Mini, Mobile, Station, and Web

Pricing & Subscription Information
-Unlimited Referrals
-

$39.95
per month
92% of consumers trust referrals from people they know. This app will influence your current customers to get you new customers.
-COMPLETE MARKETING
-

$250.00
per month
Let us deliver outcomes that matter most for your businesses – feedback, testimonials, new customers, referrals, reviews, and repeat business. Our marketing engine automatically drives the outcomes you need to increase revenue and free up your time. Please email localads@buyfi.com before you buy.
Support & Additional Information
Ready to build your new clover system?
Call (877) 579 1113 or Email us at info@iMerchantech.com