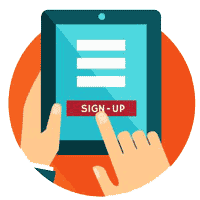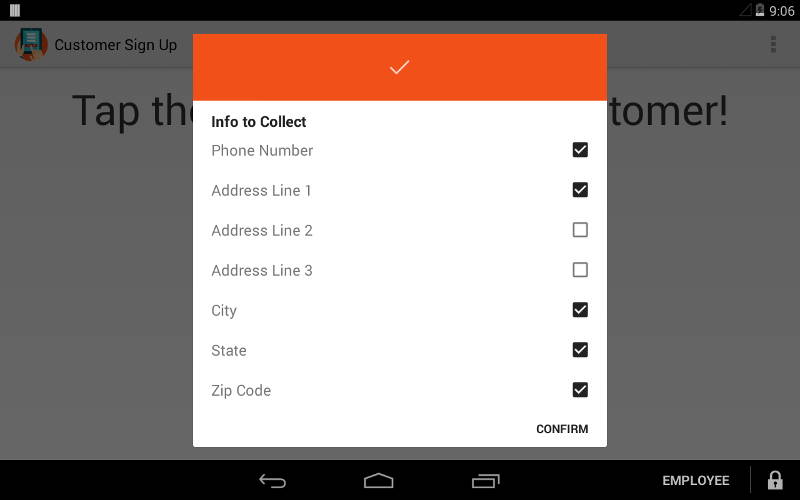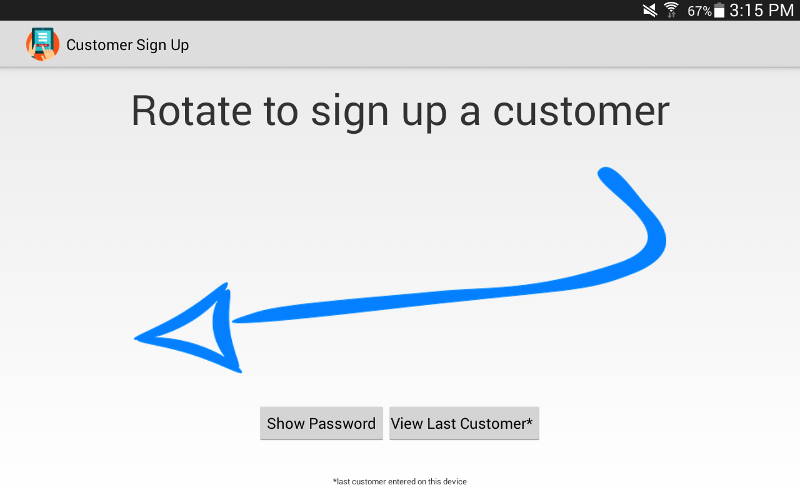 With Customer Sign Up you now have 2 easy ways to gather customer information! Users gather well over 100 email addresses each month!
Collect Customers' Information From:
--Home Screen (Pivot Screen or Tap Logo)
--Register (Tap "Customer Sign Up" to show form)
You choose exactly which information to collect including Name, Address, Phone Number, Birthday, Note, Email Address and more!
Building your customer contact list at the register with a busy store can be difficult and error prone, with the Customer Sign Up app, customers can enter their OWN information while they are in line, or after they have paid. Use this information to track purchases over time and email receipts.
Flex (2nd Generation), Station Pro, Station (2018), Flex, Mini, Mobile, and Station

Pricing & Subscription Information
All Access -

$4.99

per month
Support & Additional Information
Ready to build your new clover system?
Call (877) 579 1113 or Email us at info@iMerchantech.com