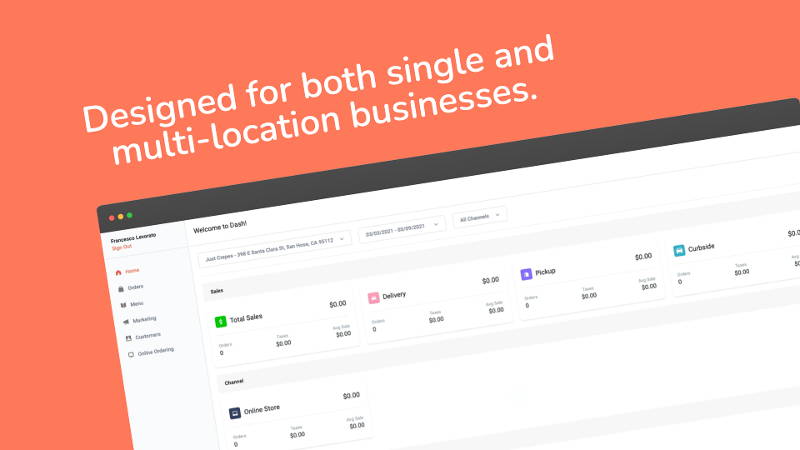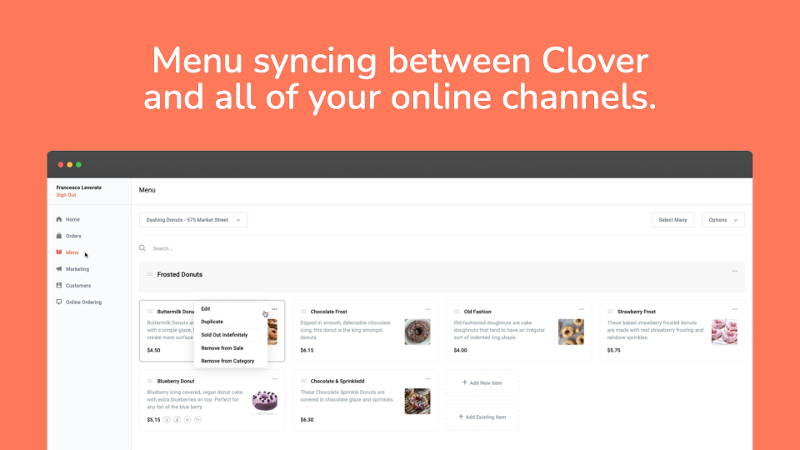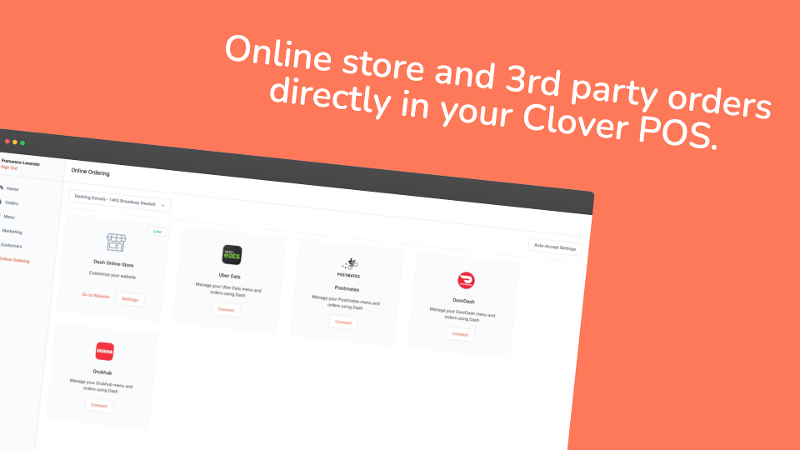 Setup an online ordering website in minutes and start receiving online orders in Clover immediately.
Integrate 3rd party online orders like Uber Eats, Postmates & others directly into your Clover POS.
Keep online menus synced with your Clover POS.
Never enter another online order manually into your POS.
Designed for both single location and multi-location businesses.
Dash helps restaurateurs leverage digital ordering channels to bring in more customers, more profitably. Setup an online ordering website, integrate with 3rd parties like Uber Eats, Postmates and Doordash and receive all orders placed online directly in Clover. No need to waste time managing multiple tablets, entering each order into your POS individually, dealing with manual order entry errors, updating online menus individually or working with different kitchen receipt formats. Dash unifies the online world and brings it to Clover, ensuring all orders are accounted for.
Explore Dash throughout a 30-day trial period. Subscribe for as low as $49 per month.
Flex (2nd Generation), Station Pro, Station (2018), Flex, Mini, Mobile, Station, and Web
Pricing & Subscription Information
Your own online store site, consolidated 3rd party orders, simple menu editing/updates.
Support & Additional Information
Ready to build your new clover system?
Call (877) 579 1113 or Email us at info@iMerchantech.com