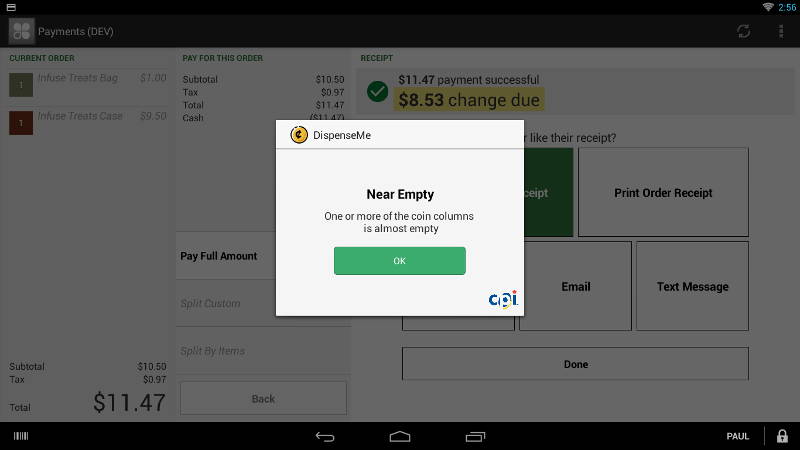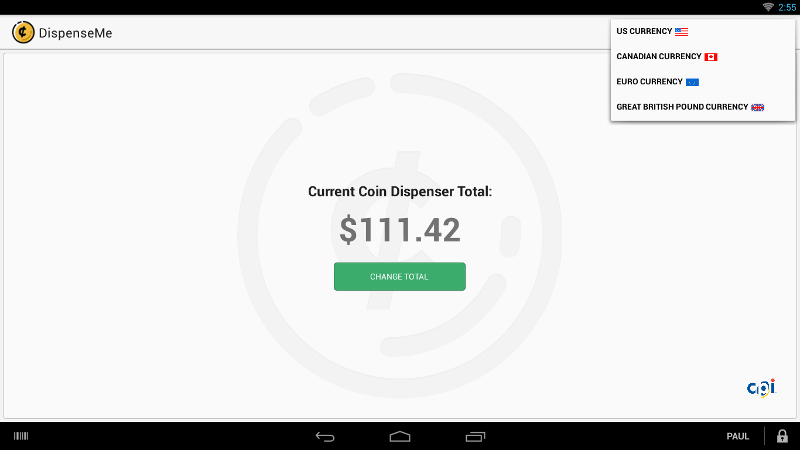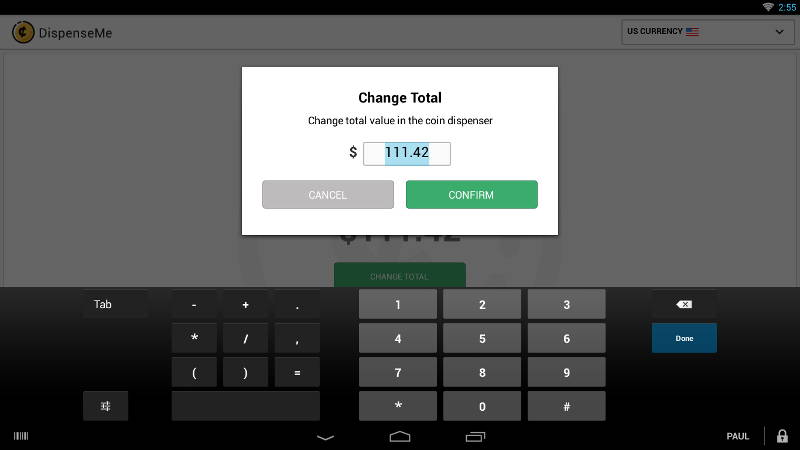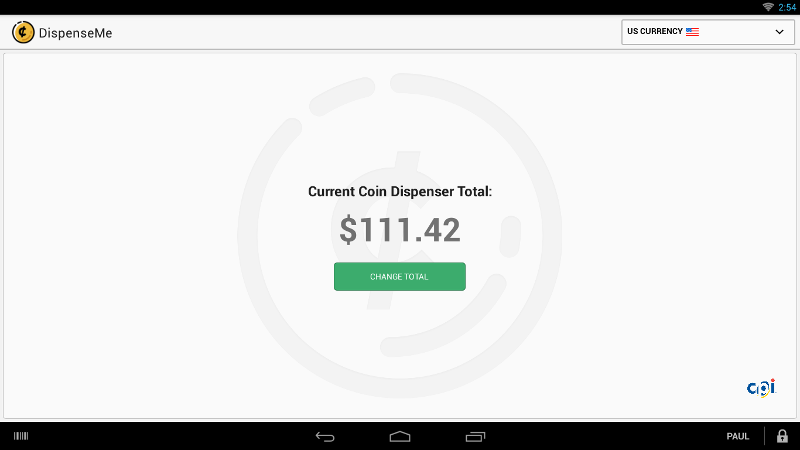 Quickly and easily provide change to your customers at checkout on your Clover Station or Clover Mini using DispenseMe and the T-Flex Coin Dispenser from CPI. Whenever your customers pay with cash, DispenseMe will dispense the right change in coins.
The T-Flex® Coin Dispenser offers:
• Accurate change - instantly
• Faster speed of service
DispenseMe also alerts you to low coin situations to advise you to refill your dispenser. DispenseMe works with the following currencies: US Dollar, Great British Pound, Euro, and Canadian Dollar.
Please note that this app will only function when connected to an 800 series T-Flex Coin Dispenser. For more information on the T-Flex Coin Dispenser, please visit http://www.cranepi.com/en/products/view/107 . For support in the USA and Canada, please call 800-225-0580. For UK and Europe, please call +44 (0) 7885 222559.
Pricing & Subscription Information
Support & Additional Information
Ready to build your new clover system?
Call (877) 579 1113 or Email us at info@iMerchantech.com