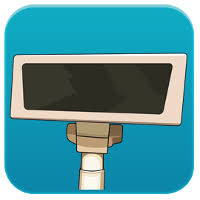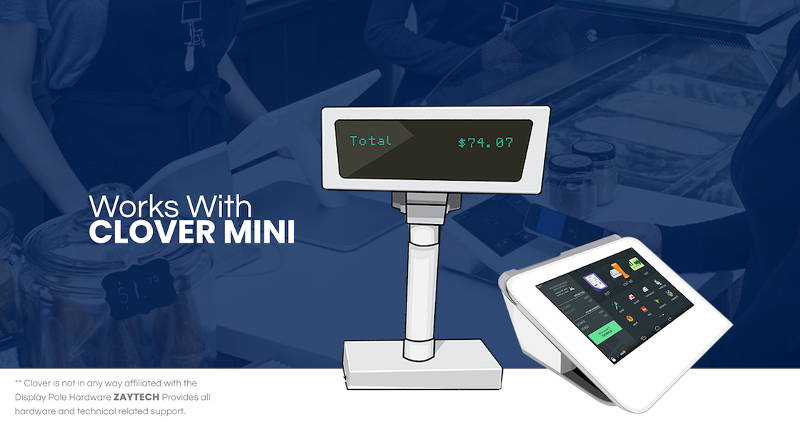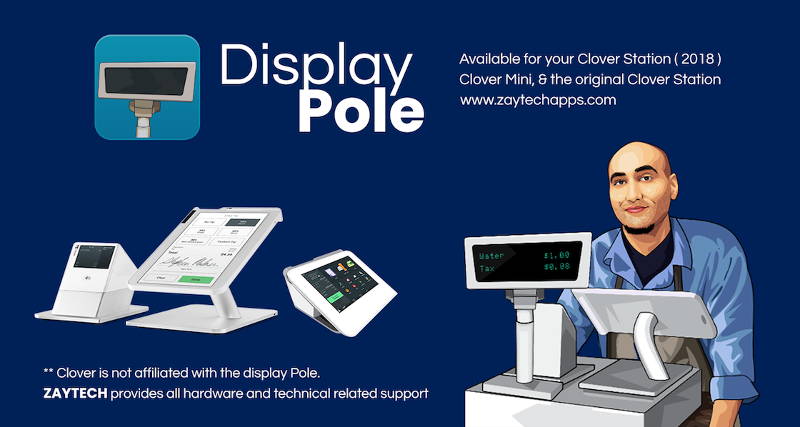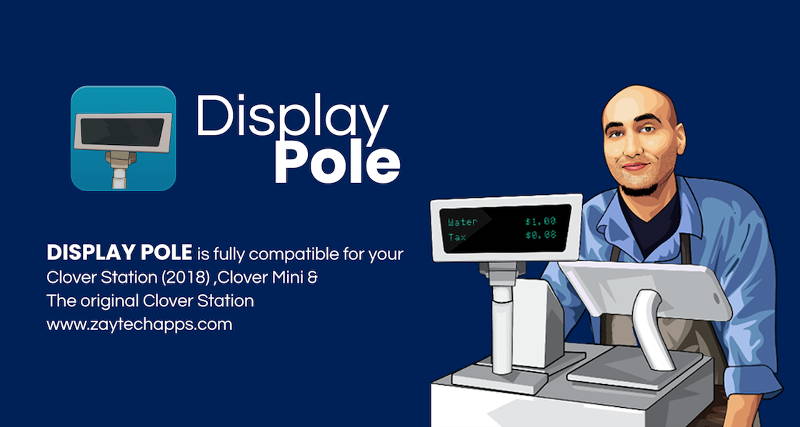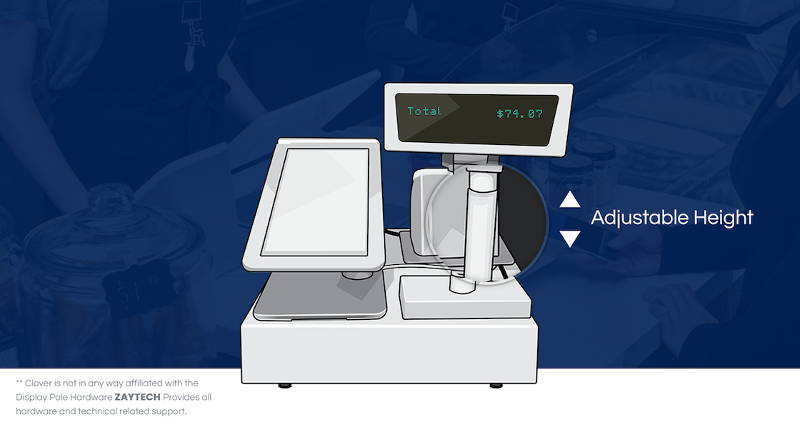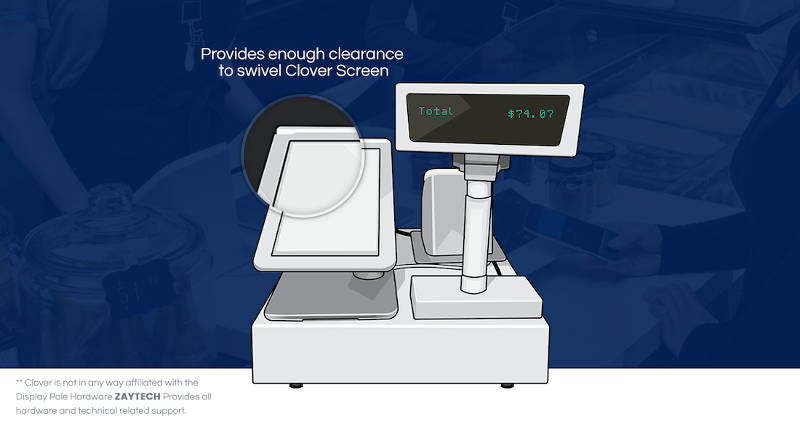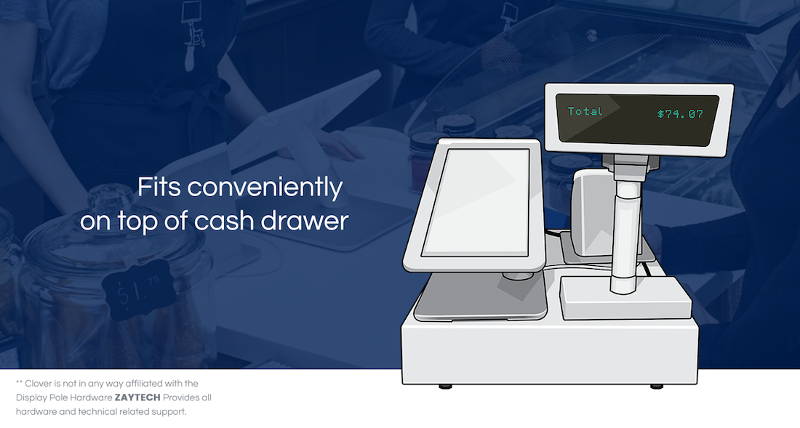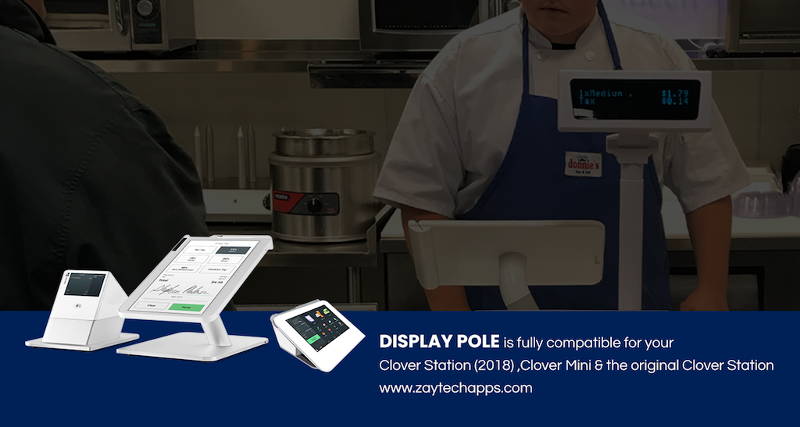 Zaytech Display Pole is fully compatible with your Clover Station and Clover Mini
- Ideal vertical display for smaller counter spaces
- 2-line, 20-character per line display
- Adjustable height and pitch angles
- Free Technical Support and updates
- Works with Clover Station and Clover Mini
Q.) How does the display pole connect to my Clover Station?
A.) The Display Pole plugs to the USB port located on the bottom of your Clover Printer.
$199.00 for each Display Pole- Includes Free Shipping
To order Display Pole, or for more info, Please visit:
Or you can purchase Display Pole after downloading this app on your Clover POS
Ships directly to your business in 2 to 5 business days
Station Pro, Station (2018), Mini, Station, and Web

Pricing & Subscription Information
Streamline the checkout process
Support & Additional Information
Ready to build your new clover system?
Call (877) 579 1113 or Email us at info@iMerchantech.com