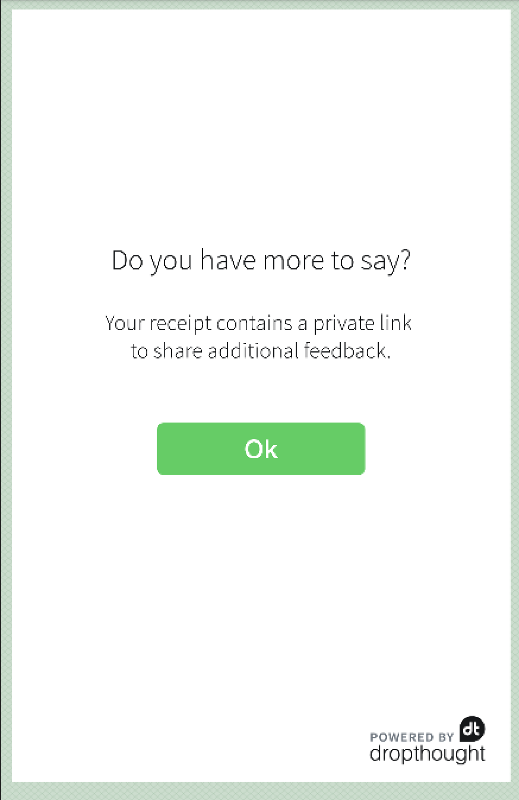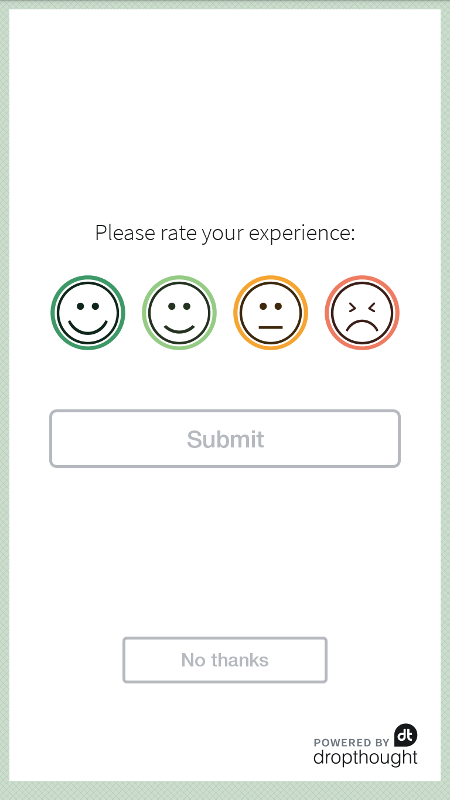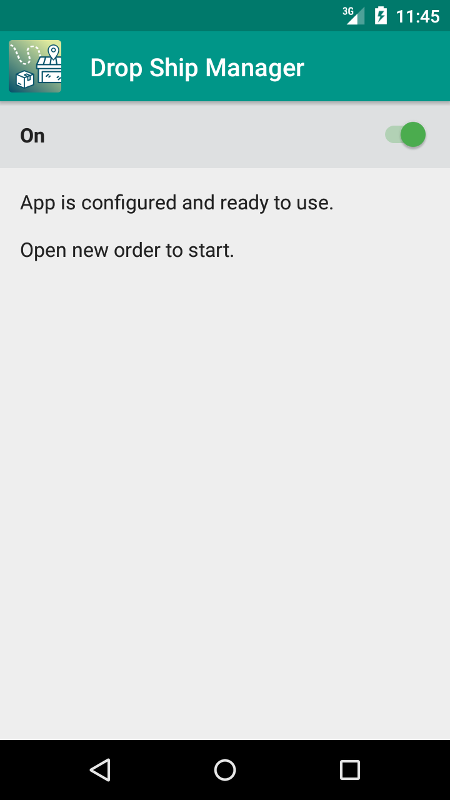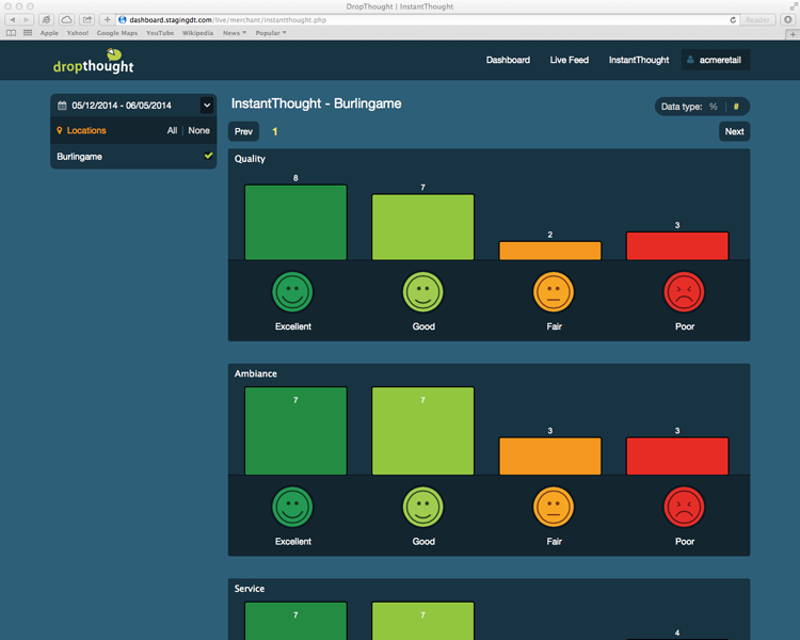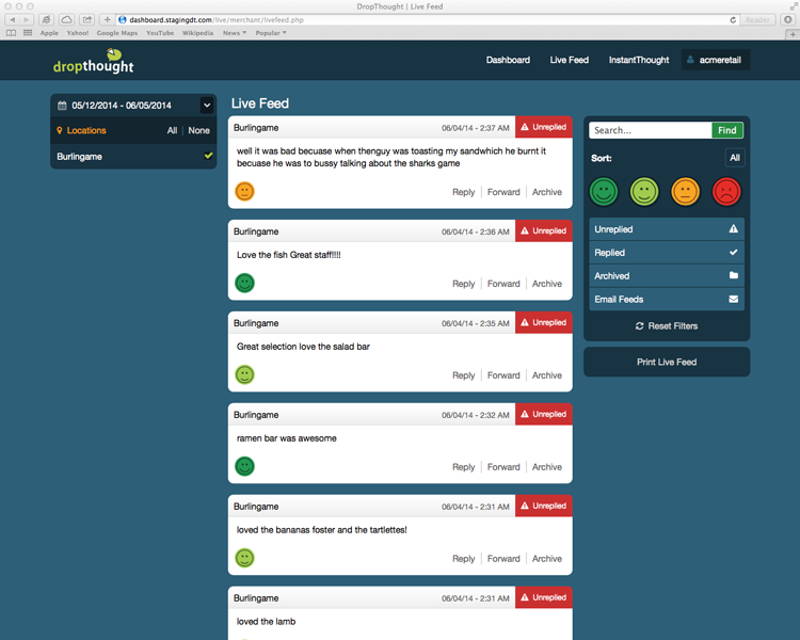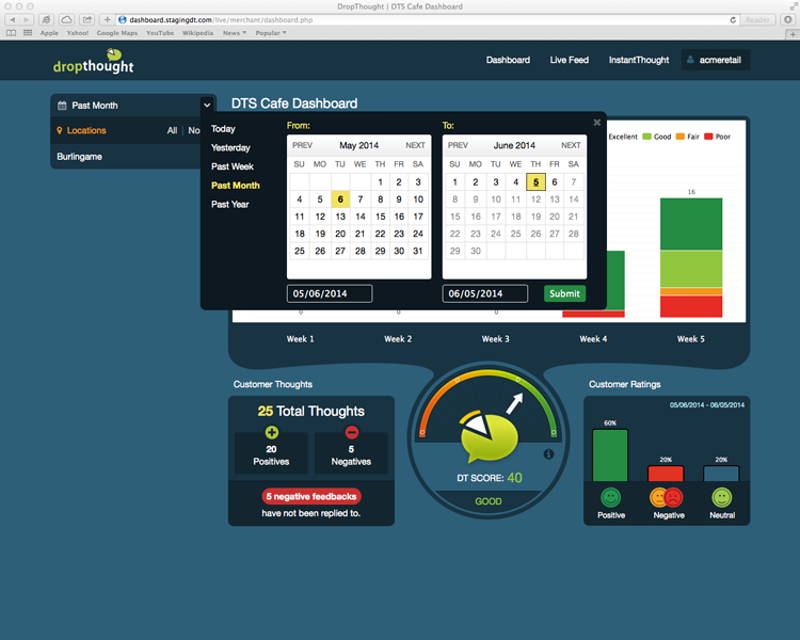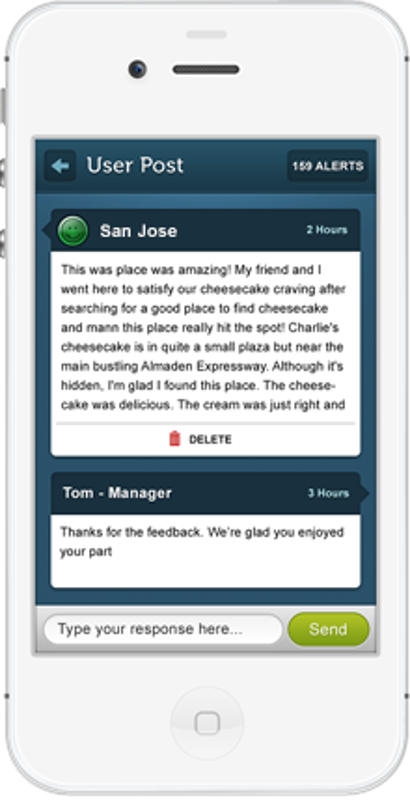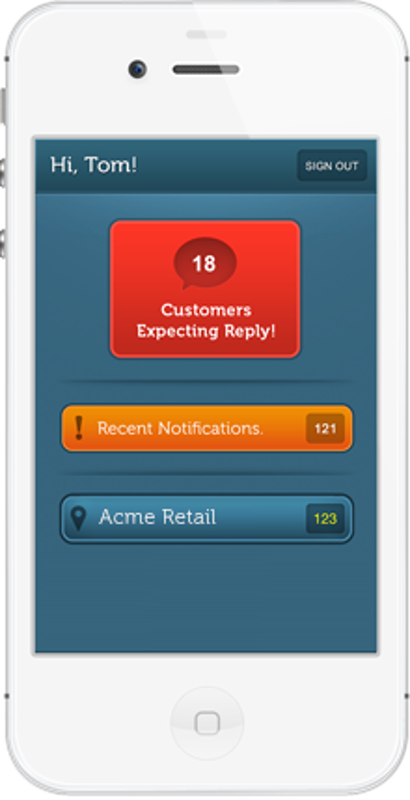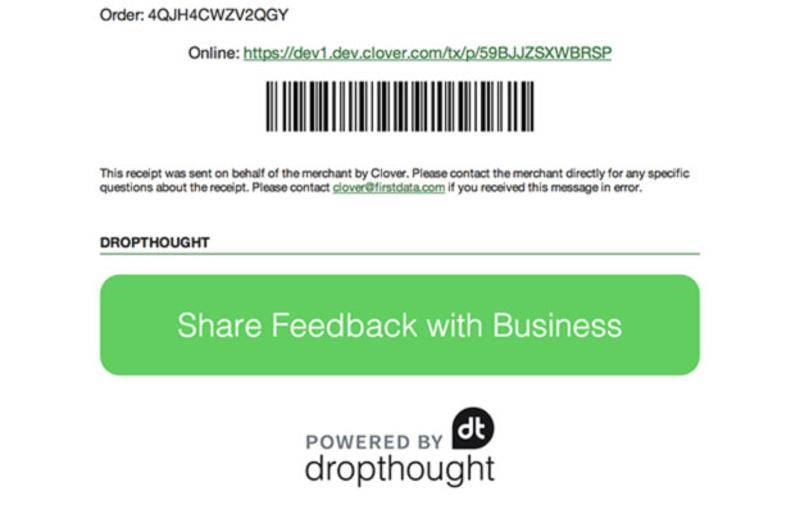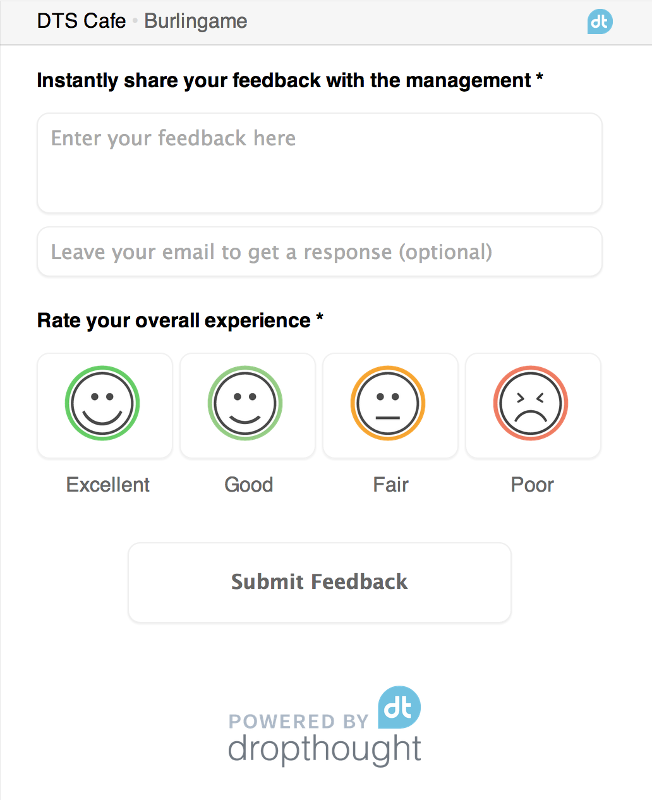 DropThought's powerful and easy-to-use features provide three key benefits to businesses:
1. Improve Customer Retention by helping businesses make timely interventions on customer complaints.
2. Grow Customer Base by reducing negative word of mouth and improving online reputation ratings on platforms like Yelp.
3. Build Customer-Centric Culture by providing employees with recognition and reminders of their impact on customer experience.
To know more about DropThought app on Clover,
Visit us at http://www.dropthought.com/clover
Check our help center at http://www.dropthought.com/support-for-clover/ or
http://help.clover.com/knowledgebase/articles/379218-dropthought-app
Contact us at cloversupport@dropthought.com; +1 (855) 437-6776 Extension 702
- Customer ship to address
App is integrated with Cloud CRM and with Cloud IMS
Mini, Mobile, Station, and Web

Pricing & Subscription Information
(1) Collect customer feedback via email, text or print receipts as well as from Clover screen (2) Access and respond to instant feedback alerts from mobile devices using DropThought Manager App (available free on iOS App store and Google Play store) (3) Access live feedback stream and Voice of Customer trends through the web dashboard
-Premium Version
-

$10.00
per month
(1) Access all features of the base version (2) Improve social media brand presence by marketing positive customer feedback on Facebook, Twitter etc. as customer testimonials (3) Improve online reputation through auto-email requests to customers with positive feedback to share their review on Yelp
Support & Additional Information
Ready to build your new clover system?
Call (877) 579 1113 or Email us at info@iMerchantech.com