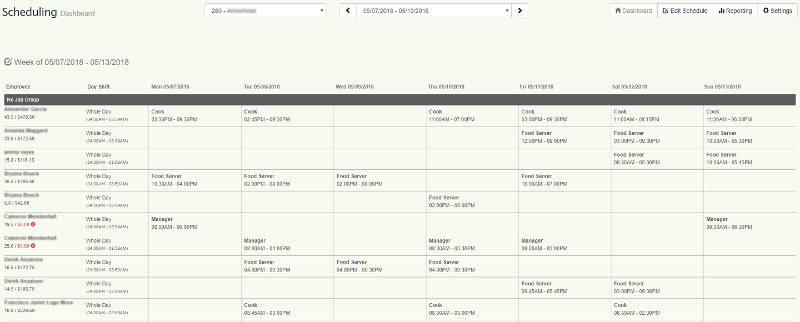 paperless invoicing
robust reporting
accounting integration
payroll and scheduling
live short p&l
eFish empowers restaurants to manage Operations, Accounting and POS in one place! eFish offers several modules designed to help you manage, improve, and streamline your business. The following are some of the benefits of eFish:
Control food costs with Actual vs. Theoretical Food Costing, reduce restaurant food costs by 3-6%. The restaurant control tower for restaurant professionals compares what was actually paid to what should have been paid for food.
Make scheduling easier and teams more productive. Approve requests, create staff schedules, communicate messages about important updates or shift openings right from a smartphone, tablet, or desktop.
Track inventory in real-time to optimize inventory levels. Lower food costs with inventory management KPI's and alerts in real-time. Forecast food inventory with historical data pushed to operations that simplify inventory management.
Tightly Integrate with Accounting and POS Systems. Enterprise views provide real-time visibility to the entire workforce, with full integration to business systems including POS, Payroll, Time Clock and Biometric devices.
Pricing & Subscription Information
Ready to build your new clover system?
Call (877) 579 1113 or Email us at info@iMerchantech.com