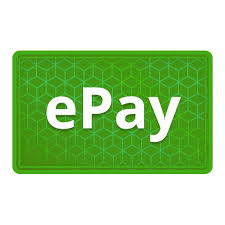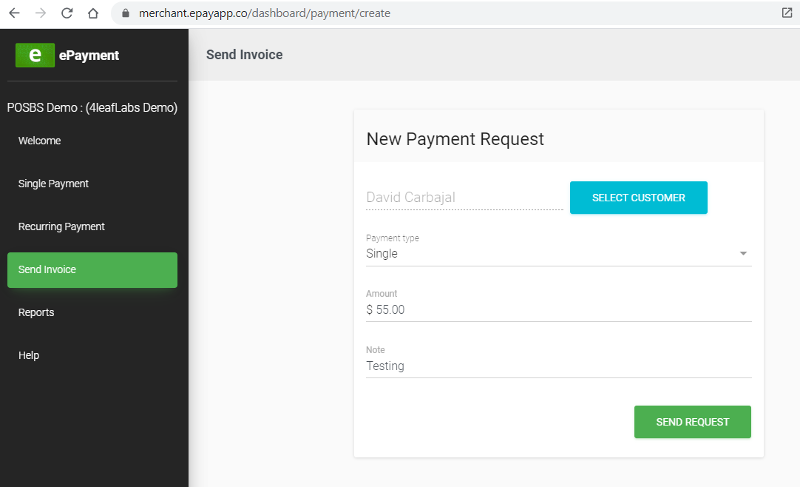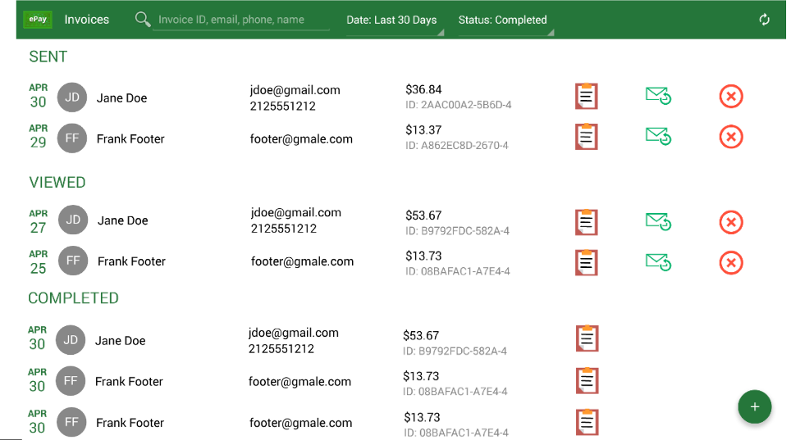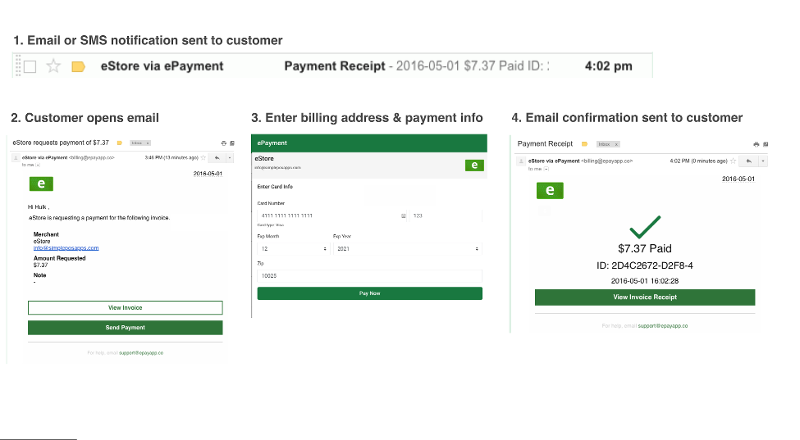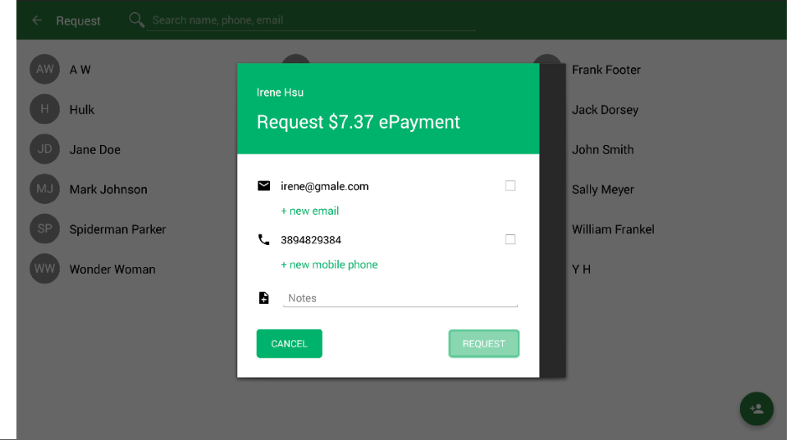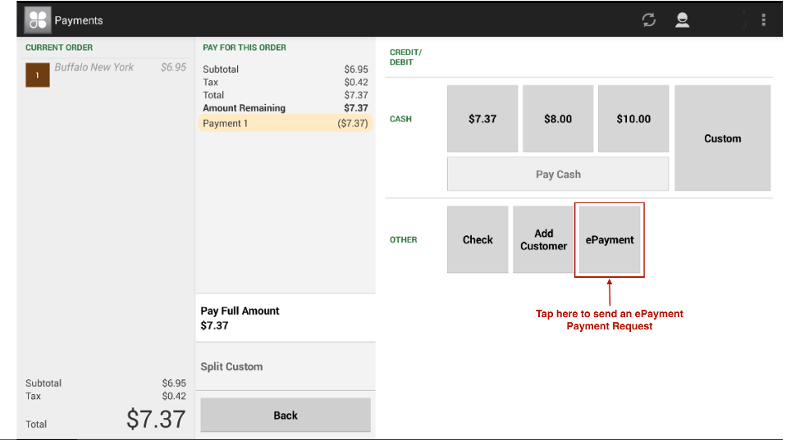 When you need your customers to pay online, use ePayment to send a payment request (invoice) and set-up recurring payments.
+ Enterprise Plan only! Set-up recurring payments to be paid on a regular basis (eg. memberships) and have the payments automatically processed every payment cycle
+ Phone orders to be paid online (eg. catering orders).
+ Pay for a deposit or co-pay related to a upcoming service.
+ Pay for a special order to be picked up at a later point.
+ Create an order with the Register app or manual transaction with the Sale app
+ Select "ePayment" and select customer email address and/or SMS phone number.
+ If a recurring payment is desired, set-up how often it should be paid with a saved payment card.
+ Receive your card payment online just like you do in-store, integrated into your Clover merchant account.
+ For merchants utilising Clover Go, there is an Android ePayment app available for free at the Google Play Store.
+ From your Clover web launch the ePayment dashboard and create/send invoices when you're away from your Clover device.
- $0.49 excess payment fee only applies if you exceed the included payments for the plan you select.
- Basic Plan includes 50 payments/month
- Enterprise includes 500 payments/month. Required for recurring payments functionality.
Flex (2nd Generation), Station Pro, Station (2018), Flex, Mini, Mobile, Station, and Web

Pricing & Subscription Information
Pay-per-action pricing:
This app will bill you when the following actions occur:
Subscriptions:
-Basic
-

$19.99
per month
Up to 50 payments/mth included. Additional payments are $0.49.
-Enterprise
-

$49.99
per month
Up to 500 payments/mth included. Additional payments are $0.49. Recurring payment included.
Support & Additional Information
Ready to build your new clover system?
Call (877) 579 1113 or Email us at info@iMerchantech.com