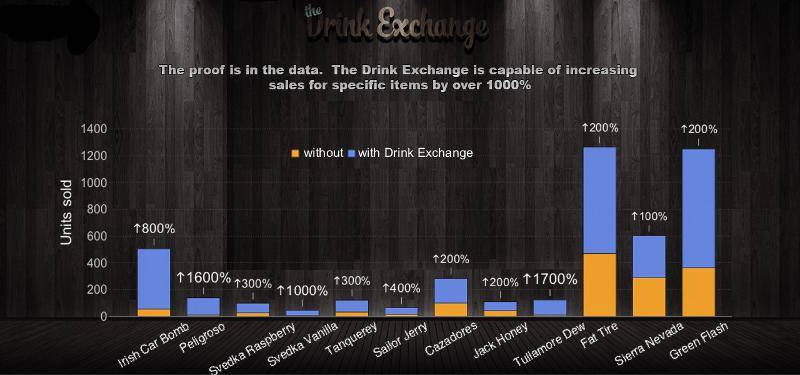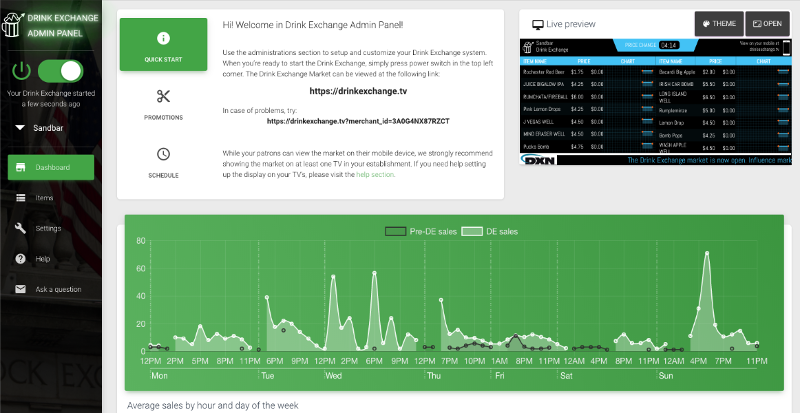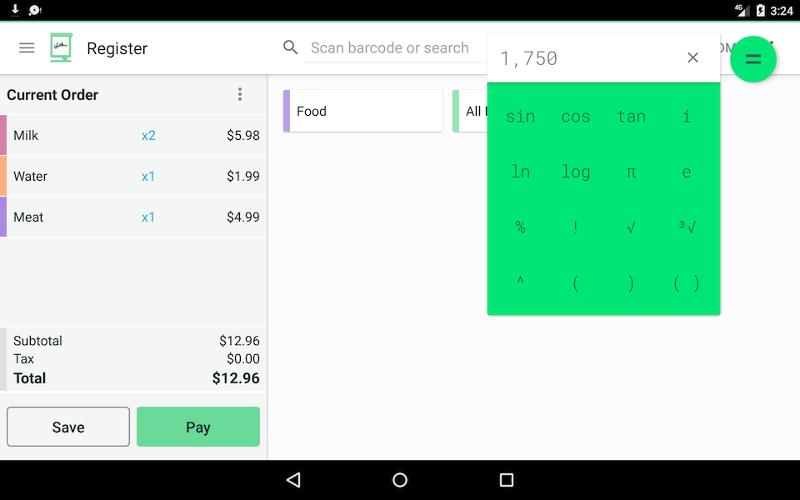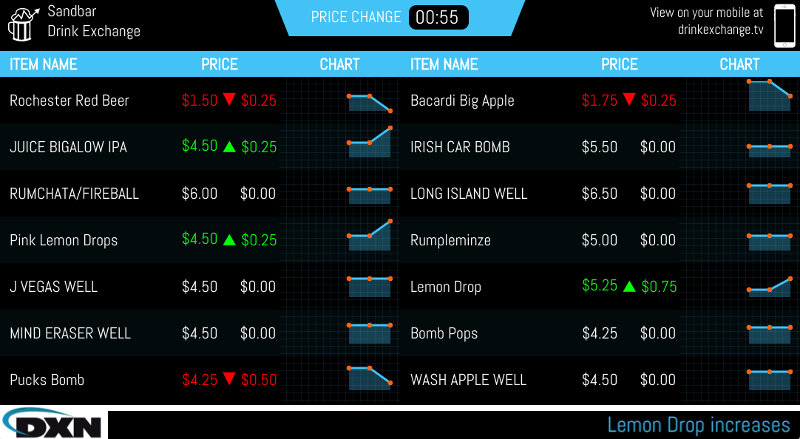 Limited Promotion: Download now and use it for Free (As seen on NBC) Increase profits by 30% and grow your customer base! The Food & Drink Exchange is a Stock Market drink and food pricing system that increases profits by turning your establishment into an exciting and dynamic and environment. Great for Happy Hour or an all day promotion.
The items are displayed on your TV's (and mobile phones) and the prices change based on demand. Popular items increase in price and less popular items decrease. The algorithm learns over time to maximize profits.
Designed to help Bars, Restaurants, Eateries, and Coffee Shops increase profits by attracting patrons, increasing sales, and pushing specific items. Nearly every industry benefits from dynamic pricing, and now you can too!
[ Quick Setup: 5-10 minutes ]
In just minutes you'll be ready to run your own Food & Drink Stock Market
which is viewable on both your TV's and mobile phones.
The data shows substantial increases in sales and profit. It works so well that Liquor distributors compensate Food & Drink Exchange bars to list their inventory. In addition, most establishments are featured by their local media and news organizations. Best of all, we have a money back guarantee. If your sales don't increase you're not charged.
Every industry can benefit from dynamic pricing and happy hour type promotions. As long as you have specific items that you want to push/sell, the Food & Drink Exchange will increase profits.
The Food & Drink Exchange has been featured in the major media:
https://www.youtube.com/watch?v=sVTl54AEjd8
http://www.cnbc.com/id/47062038
http://www.wired.com/2012/09/st-drink-exchange/
http://www.eater.com/2016/5/11/11657964/tequila-drink-exchange-bar
Station (2018), Flex, Mini, Mobile, Station, and Web
Pricing & Subscription Information
-Pay-per-action pricing:
This app will bill you when the following actions occur:
$39.99

per

5-12 hours

$29.99

per

3-5 hours

$19.99

per

Up to 3 hours
-Subscriptions:
Full version
-

$300.00
per month
Complete Happy Hour solution to increase your sales!
Support & Additional Information
Ready to build your new clover system?
Call (877) 579 1113 or Email us at info@iMerchantech.com