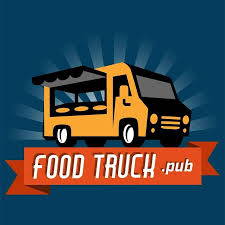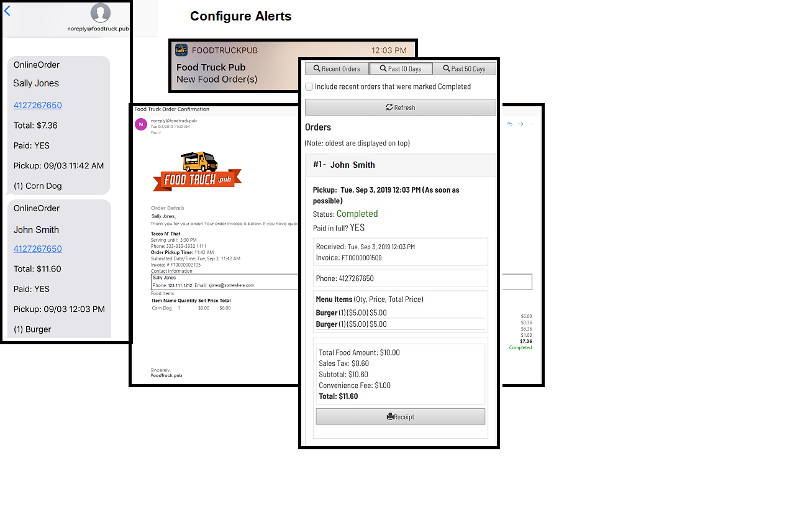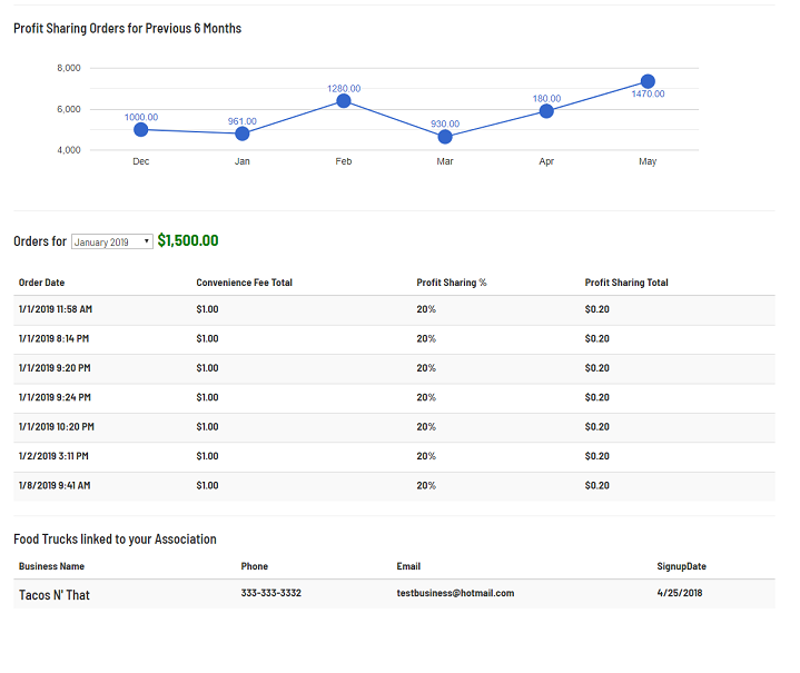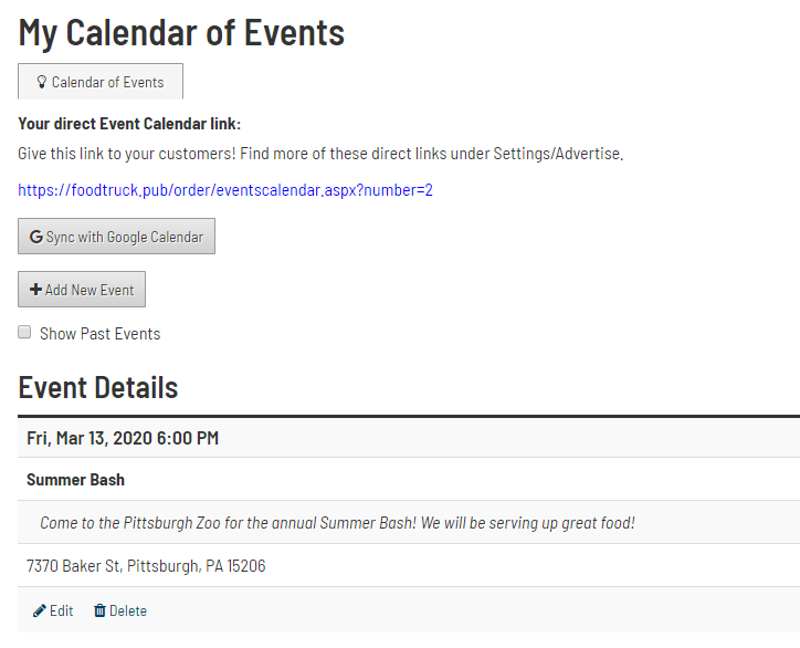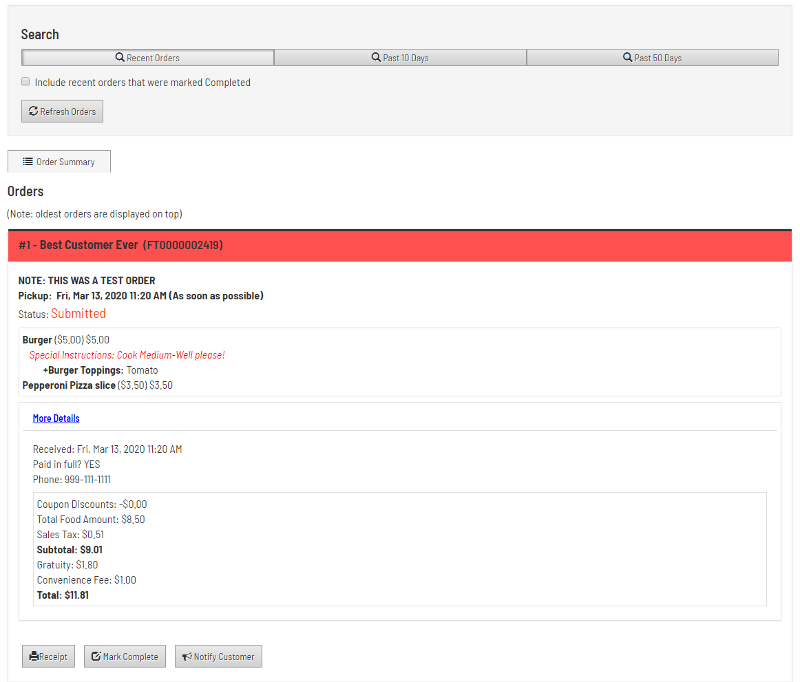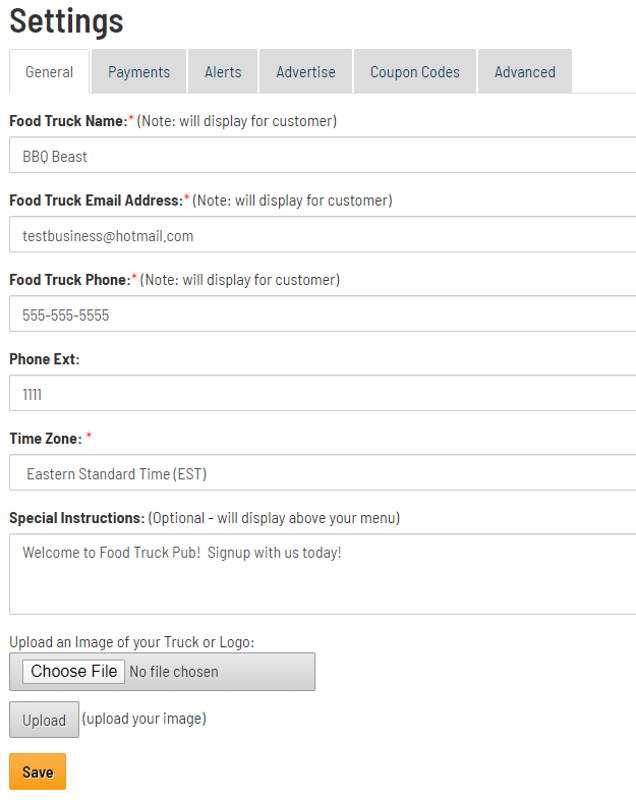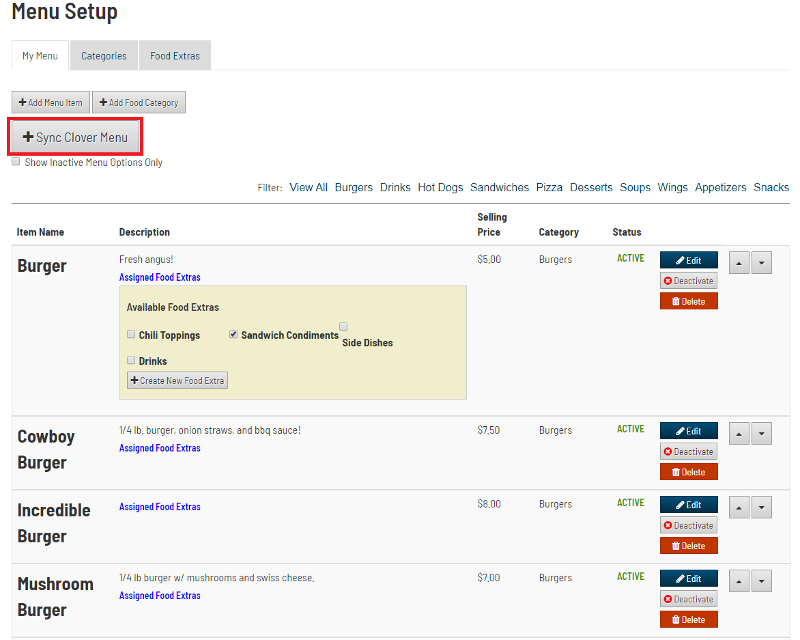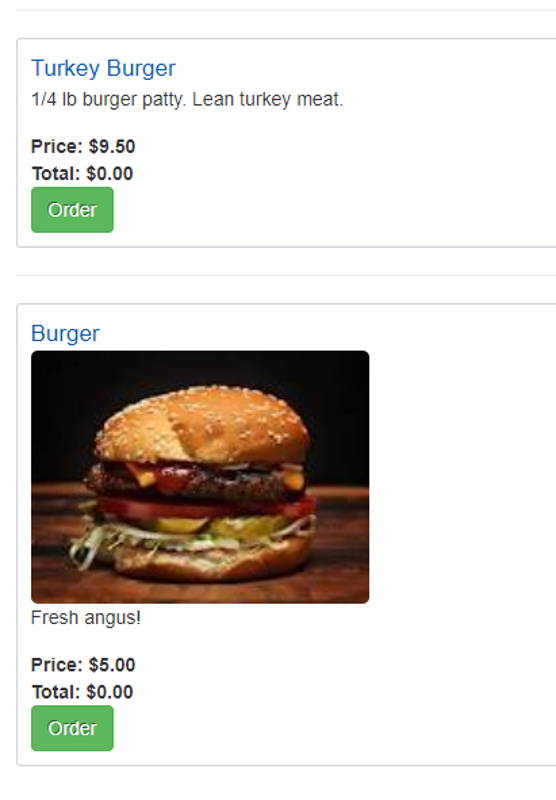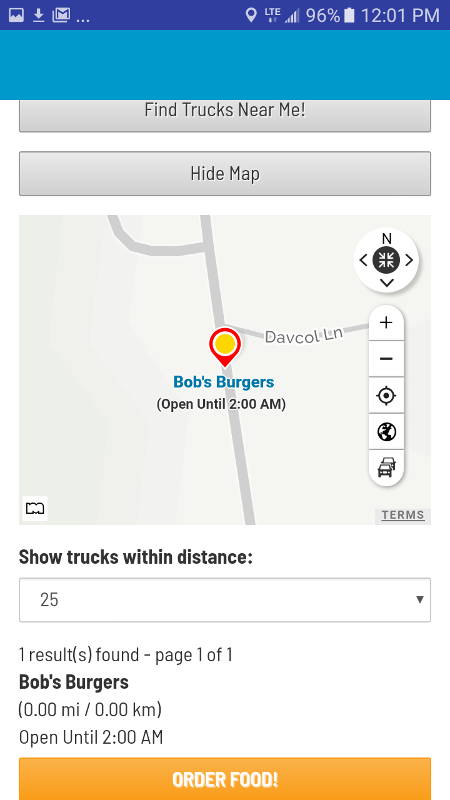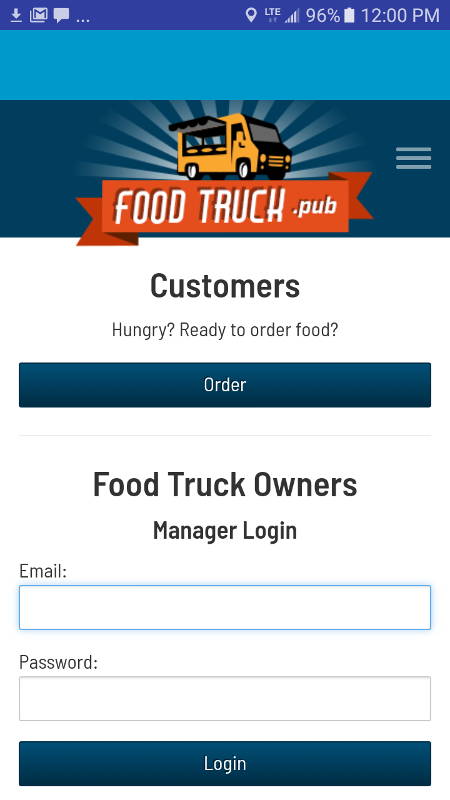 Generate more orders! Customer sees you on the map page and can click to place an order with you.
Make 15-30% MORE $ per order. Customer presented with Gratuity/Tip selection during checkout.
Contactless. Spend time cooking food & making $ instead of taking orders and payment in your window.
Print receipts, Import your menu from Clover, Configure Order Alerts. Send Customer Txt to Pickup.
Marketing visibility on Events page. Google calendar integration. Where and when you'll be serving!
Food Truck Pub is specifically designed with food trucks in mind! It is a free online ordering app for food truck owners. It is a food truck locator and ordering companion. Trucks signup, configure their menu and a wide variety of alerts, and then Go Active when they are ready to take online orders.
Trucks can define pickup and/or delivery options to their patrons. They can print table cards and flyers that instruct users on how to order food from them using the Food Truck Pub app or by simply going to www.foodtruck.pub and entering the food truck's unique food truck number. Links to order directly with the truck can be placed on a web site or social media.
The app has Coupon Codes, Sales Tax configuration, Order Throttling, Print Receipts, Food Extras and up-sell ordering along with many other nice features. SMS Txt Messages to patrons to let them know their food is ready.
Customer pays with a credit card directly in the app and the money is auto-deposited into the food truck owner's Clover account immediately. Customers can see where food trucks are located on a map and order food from them through the app or by going to www.foodtruck.pub. They can also view the Calendar of Events and see where and when their favorite trucks will be serving up food near them!
Our app is designed to save both customers as well as food truck owners time and provide them convenience. For customers.... Take back your lunch hour! Don't wait in line at your favorite food trucks. Order and pay ahead of time, then just swing by and pickup your food. For food truck owners... Spend more time cooking food and less time waiting on customers and taking their orders! Market your food truck and your events in the Food Truck Pub Event Calendar. Let people see where and when you're having events nearby!
Customer pays a $1.25 convenience fee when paying for food orders. Clover processes the payment behind the scenes and your money goes directly into your Clover account.
Pricing & Subscription Information
Pay-per-action pricing:
This app will bill you when the following actions occur:
-$1.25

per

Charge1ConvFee
Support & Additional Information
Ready to build your new clover system?
Call (877) 579 1113 or Email us at info@iMerchantech.com