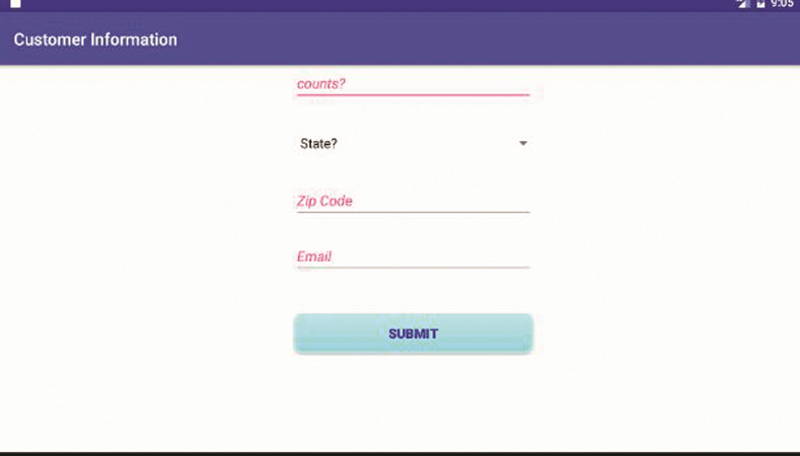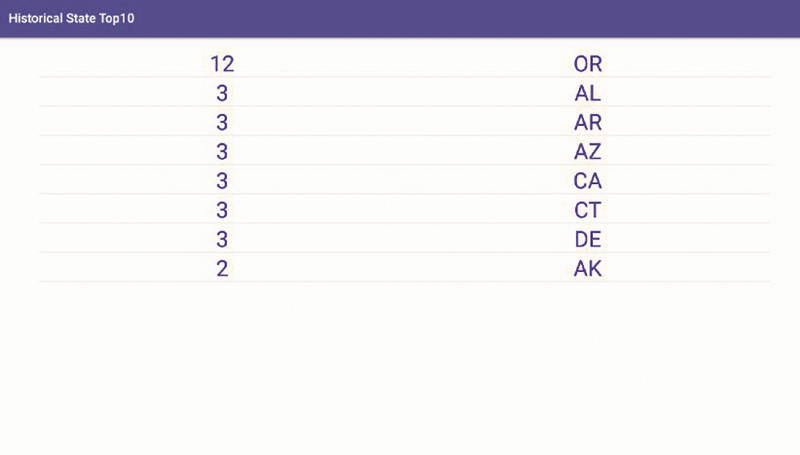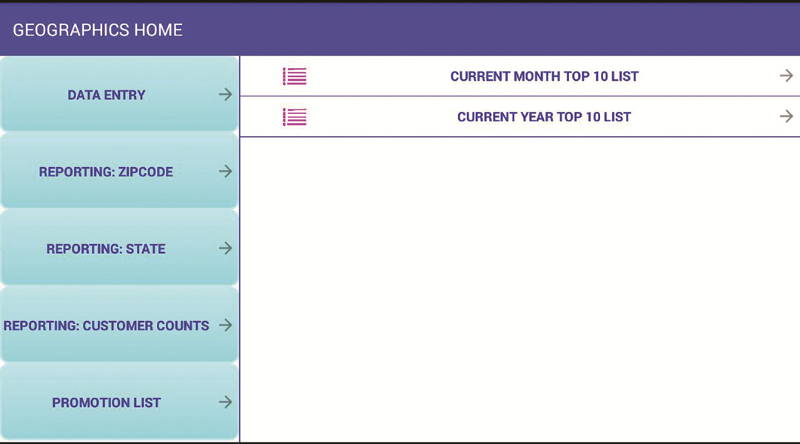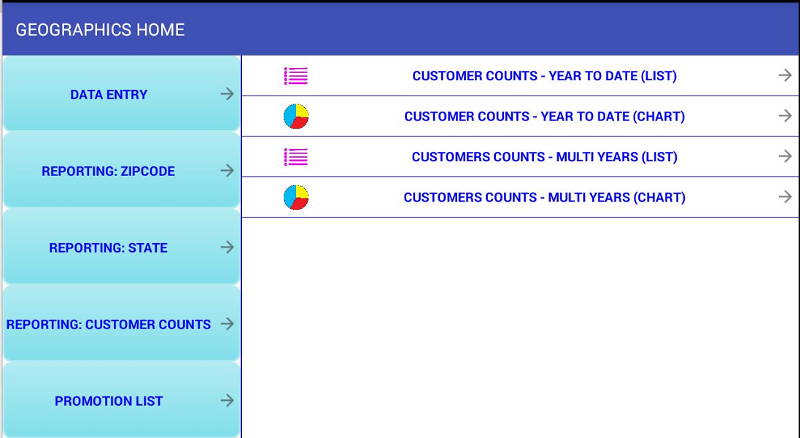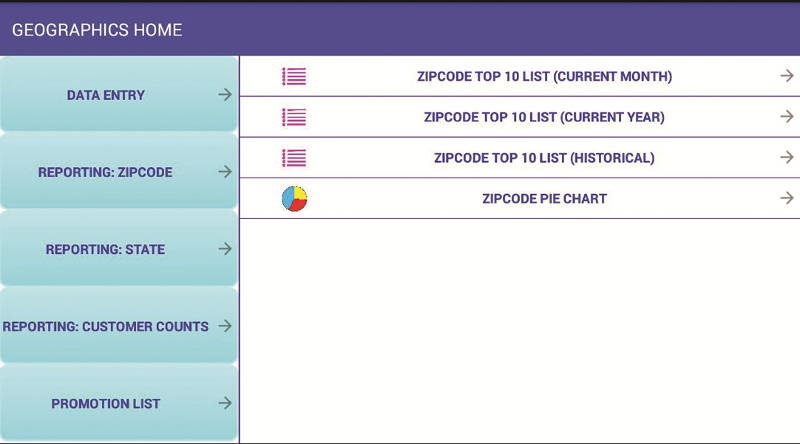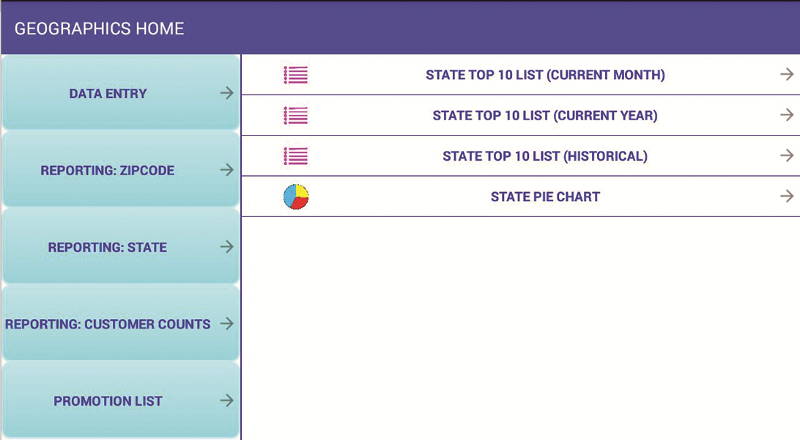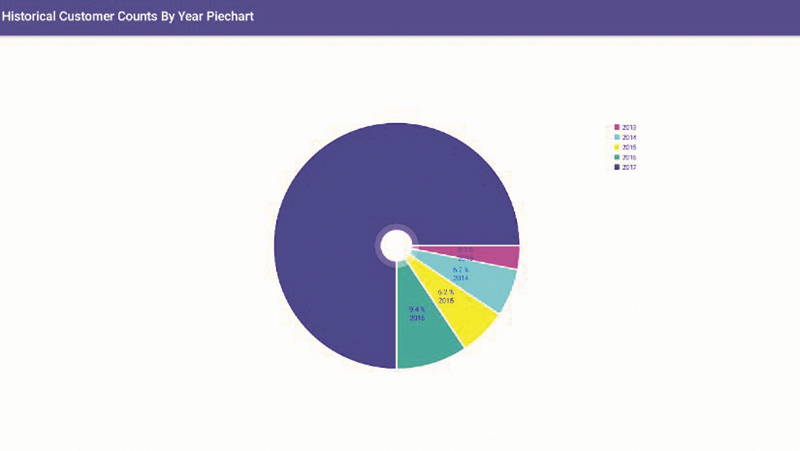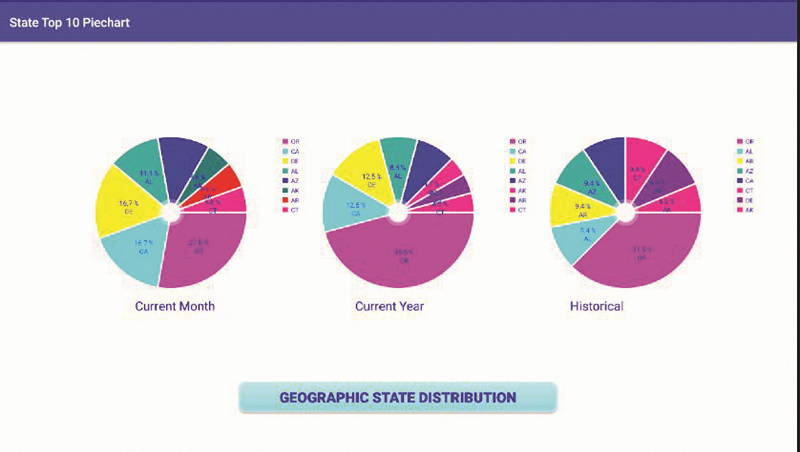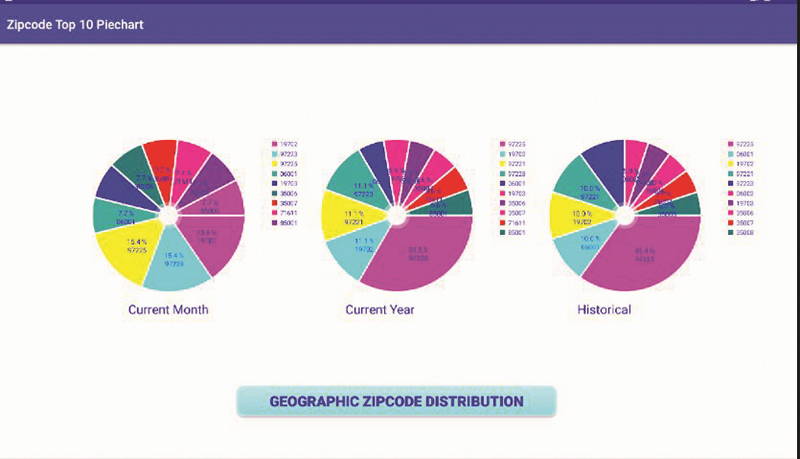 The purpose of GEOGRAPHICS App is to provide merchants a recording/reporting tool to segment customers geographically and evaluate overall business performance. Through a user friendly UI, App allows merchants to collect customer information such as state, zip codes, and email. The data collected will store in internal database and report out as list as well as pie charts. GEOGRAPHICS app reports customer geographic distribution with zip code or state monthly, yearly, and historical. In addition, the app utilizes each zip code entry by customer as a visit count and reports total customer counts in a list as well as in Pie charts. App also provides merchant an opportunity to record customer visit counts by collecting customer email after each visit and report top 10 list of customer visit by counts. Therefore, the merchants can utilize the information for their reward program!
Current version adds a data entry field "counts". This field default is 1. This option will provide merchants flexibility of entering more counts per transaction such as a group of people at restaurants or visit center.
Station (2018), Flex, Mini, Mobile, and Station
Pricing & Subscription Information
-New Subscription
-

$1.99
per month
1.99 per month after one month free
Support & Additional Information
Ready to build your new clover system?
Call (877) 579 1113 or Email us at info@iMerchantech.com