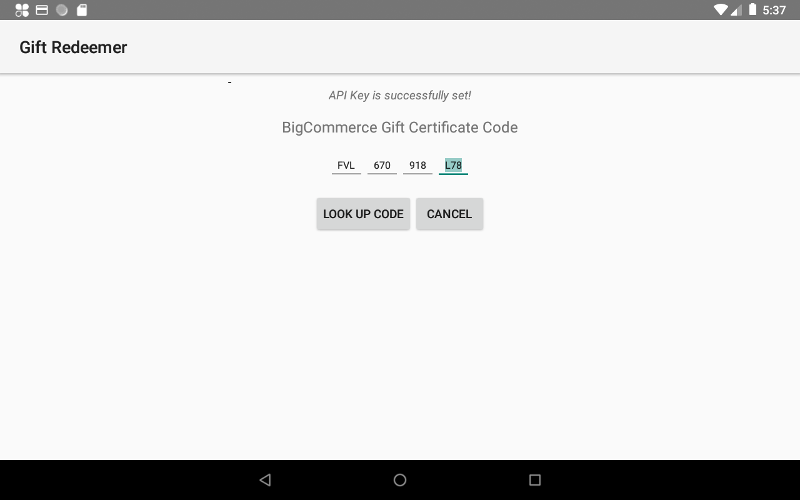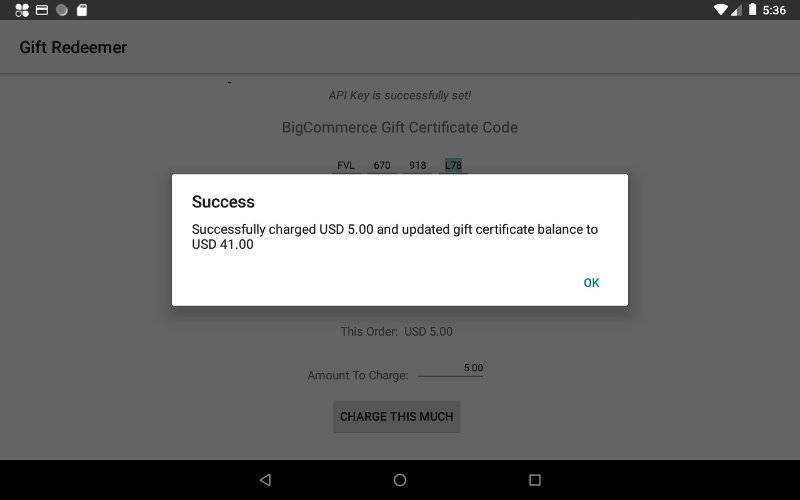 Accept Gift Certificates from your BigCommerce store as payment
View & update balances on your BigCommerce store's Gift Certificates
Enjoy a seamless Gift Certificate experience between your online and physical store
Gift Redeemer will add a new payment option to your Register and Sale apps, enabling you to redeem the Gift Certificates that you issue on your BigCommerce store. Simple as that!
Additionally, you can update the values of Gift Certificates independently of the checkout process, for issuing refunds or correcting errors.
See install instructions: https://regulus.ai/gift-redeemer/
Flex (2nd Generation), Station Pro, Station (2018), Mini, Mobile, and Station

Pricing & Subscription Information
Support & Additional Information
Ready to build your new clover system?
Call (877) 579 1113 or Email us at info@iMerchantech.com