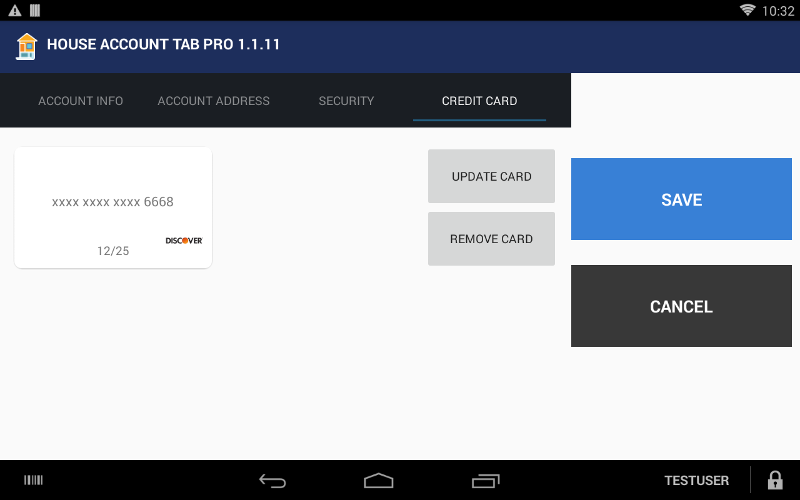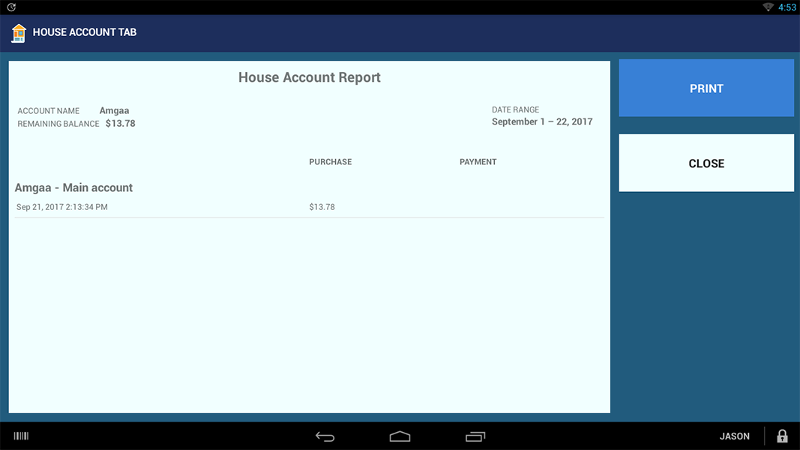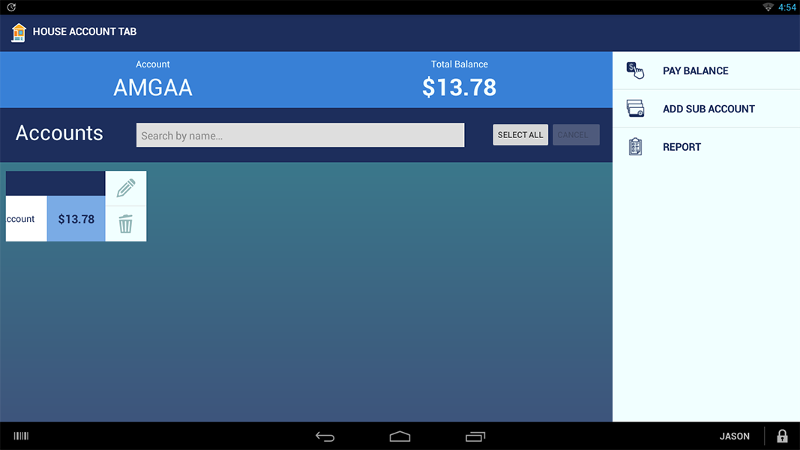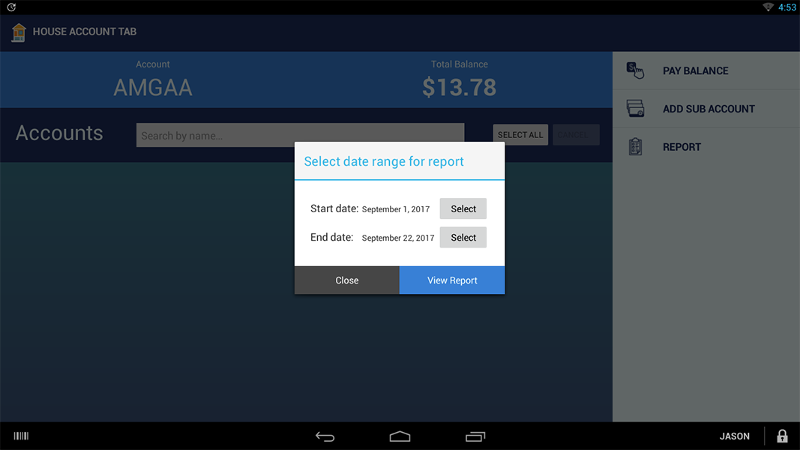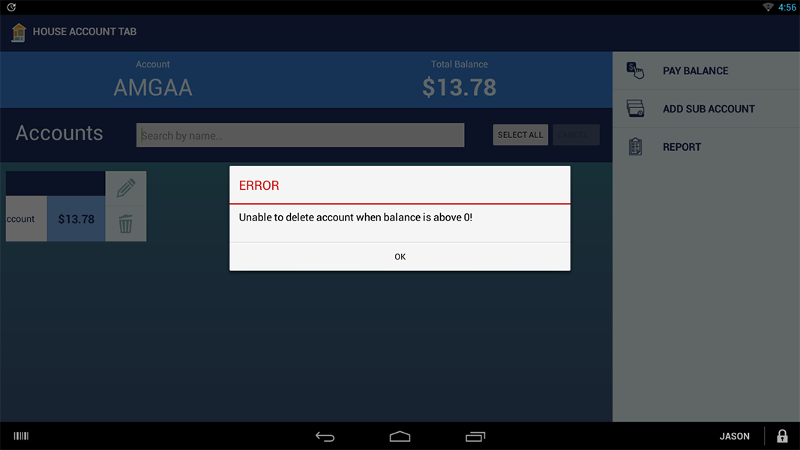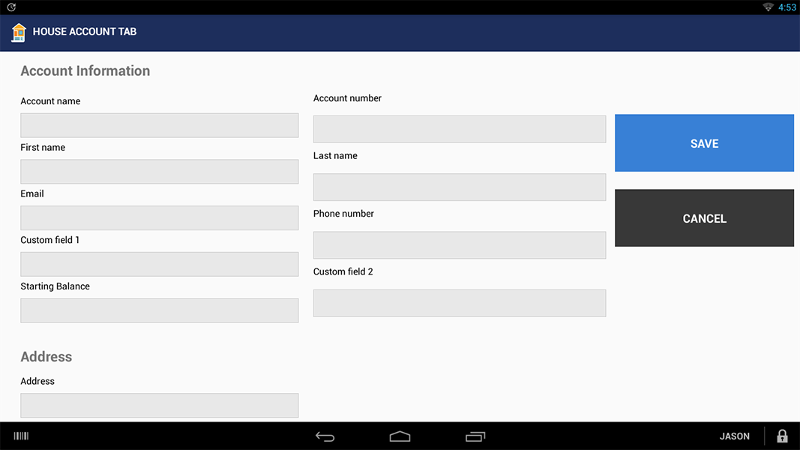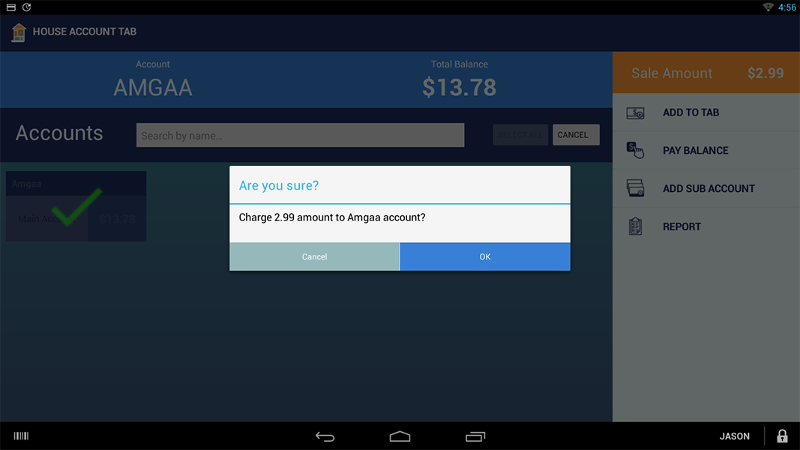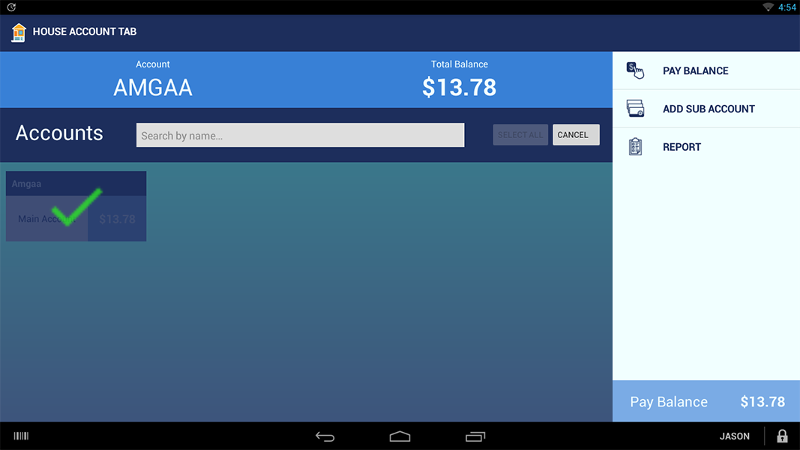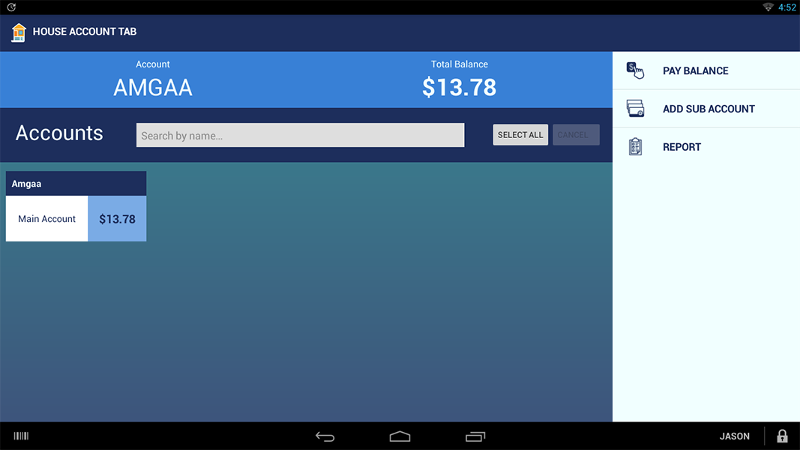 Manage house accounts
Securely store credit card information
Credit balance & Spending limit
Security Pass code for house accounts
Create invoices
Create and manage House/Tab/Member accounts with ease. HAT allows you to create an unlimited amount of Main and Sub accounts that are organized for easy assignment and invoicing. Use HAT for your VIP member's running Bar tabs or for Subcontractors etc..
If you have a ticket to be paid at a later date and want to account for that, just choose the tender type "House Account" and pick the account associated with the ticket. It will show as paid in your Clover reporting but the transaction amount will be assigned to an account in HAT that can be paid at a later date.
Full reporting for each main account and all of the sub-accounts associated with the main. Please note that transactions that use the HAT app will show as completed sales in the Clover reporting. We provide supplemental reporting for your sales and tax reconciliation for HAT transactions.
Great for businesses with members that pay their bill on a monthly basis, companies that rent or sell equipment that pays later via invoice, bars that have extensive tabs to settle and many other businesses that need the flexibility of keeping main/sub-account reporting.
You can access the web portal https://hat.icodice.com to manage your house accounts and create and email invoices.
Pro version has the following new features
4. Securely store Card Information
5. Add tips on a house account
Premium version has API that allows you to process bulk payments, add and update bulk account information and get transaction reports with a date range. Please contact us for more questions.
We offer initial import services for an extra fee. For Premium version initial import fee will be waived.
For more information visit https://www.icodice.com/hat
Restaurant guest can add themselves to wait-list through, Facebook messenger bot called - hostbuddy (m.me/hostbuddy) in less than a minute.
In addition restaurant staff can add the guest manually to the wait list on-premise. Host will manage all the incoming guests from a single place in the app.
When the table is ready the guest is notified in the facebook messenger or through SMS depending on the guest preference. This is single app that you need to manage the wait list, customer feedback and check your daily analytics.
Flex (2nd Generation), Station Pro, Station (2018), Flex, Mini, Mobile, Station, and Web

Pricing & Subscription Information
Manage house accounts, simple report, no spending limits
-Pro Version
-

$39.95
per month
Full featured House Account Tab
-Premium
-

$79.95
per month
All features plus secure API access to your data
Support & Additional Information
Ready to build your new clover system?
Call (877) 579 1113 or Email us at info@iMerchantech.com