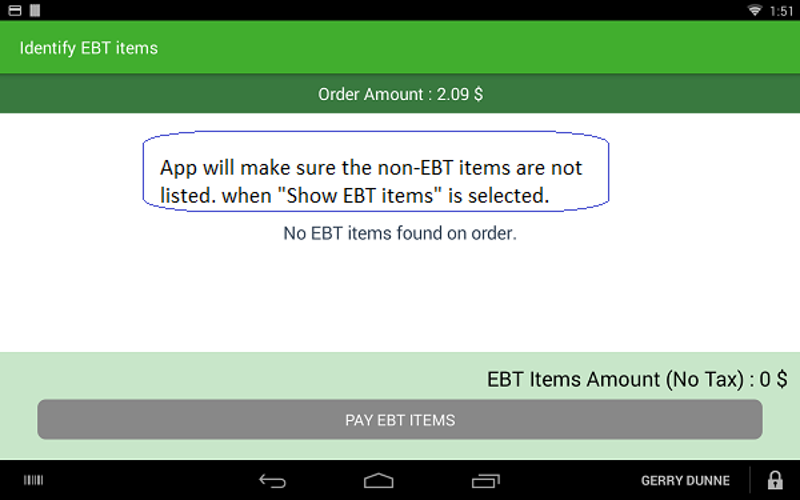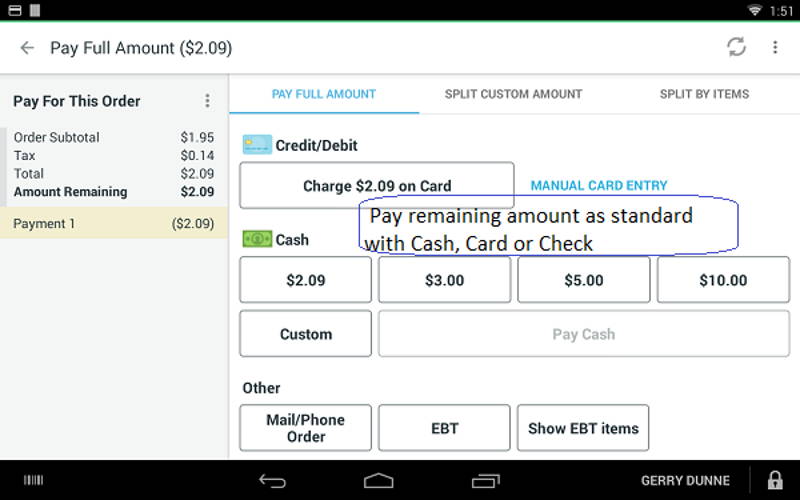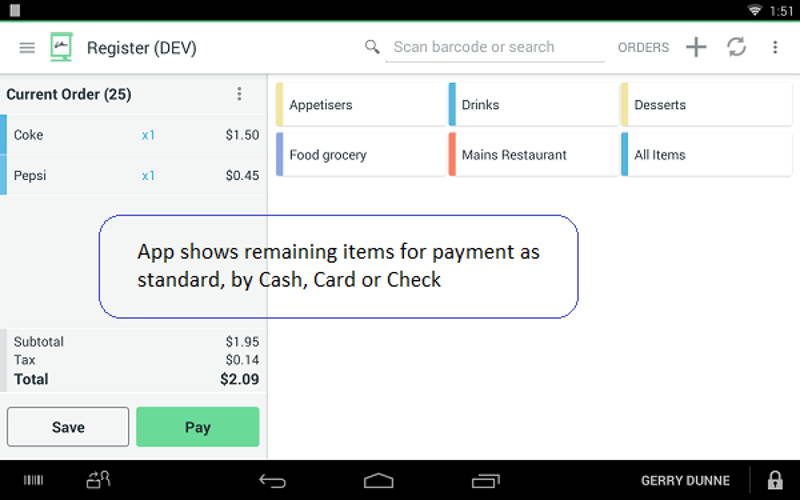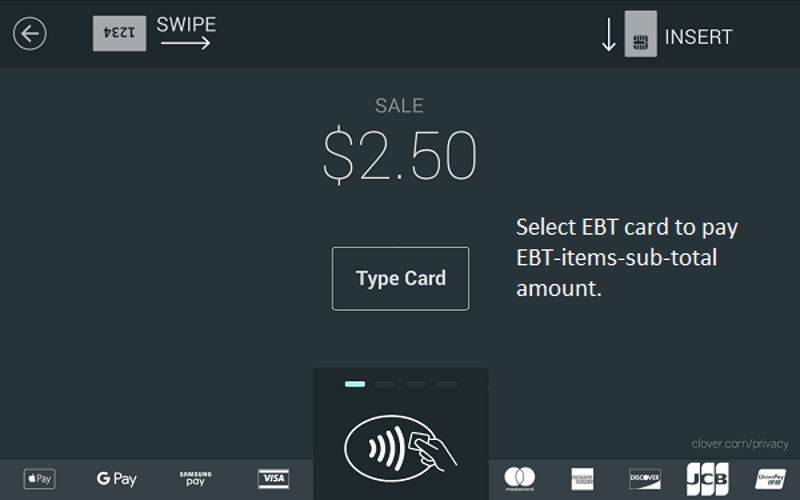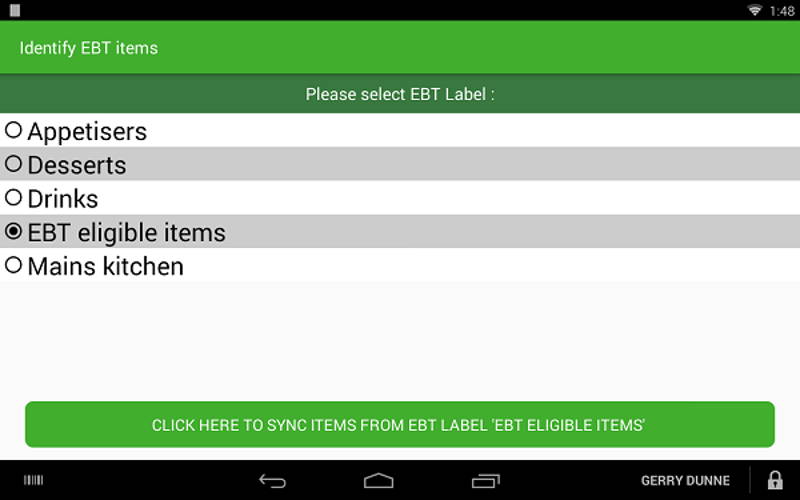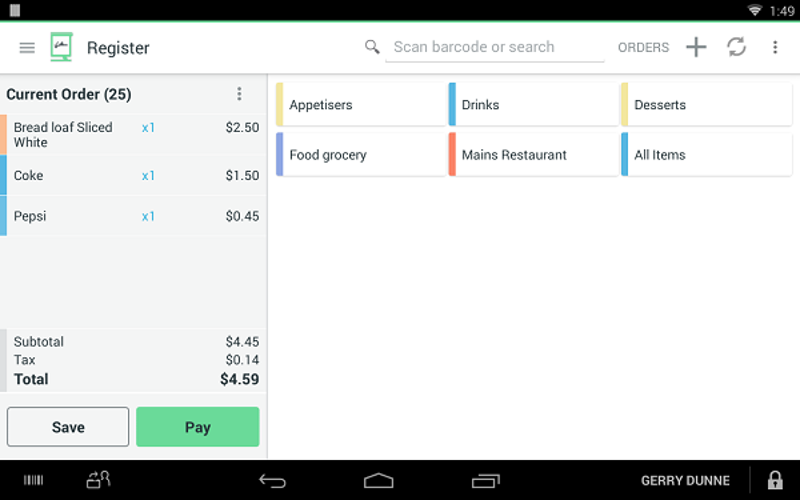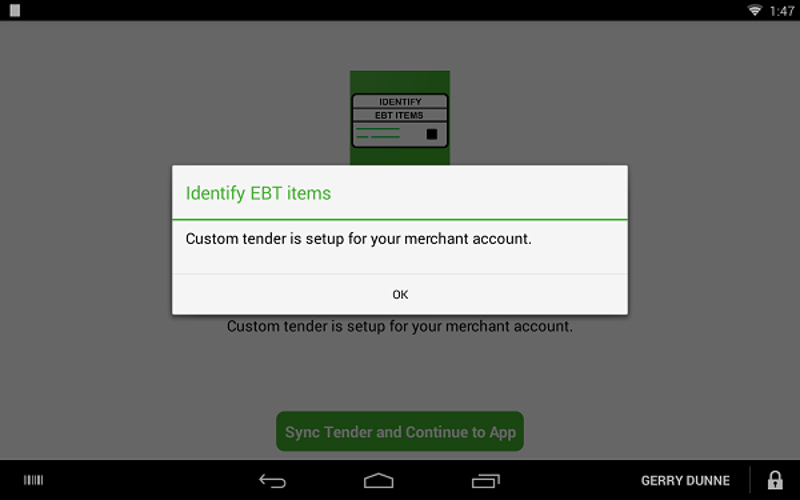 Clover cashier selects one button 'Show EBT items' to filter those from non-EBT items.
App shows sub-total with no tax for EBT items for customer to agree.
Simple ''tick box' to remove any 'EBT items' to reduce sub-total before payment with EBT SNAP card.
App automatically removes Tax from EBT paid order-items.
App removes 'paid EBT items' from original order. Easy to pay remaining items as standard.
Flex (2nd Generation), Station Pro, Station (2018), Flex, Mini, Mobile, and Station
Pricing & Subscription Information
-Identify EBT Items
-

$17.00
per month
Identify EBT eligible items. Allow payment with EBT SNAP card for EBT items.
Support & Additional Information
Ready to build your new clover system?
Call (877) 579 1113 or Email us at info@iMerchantech.com