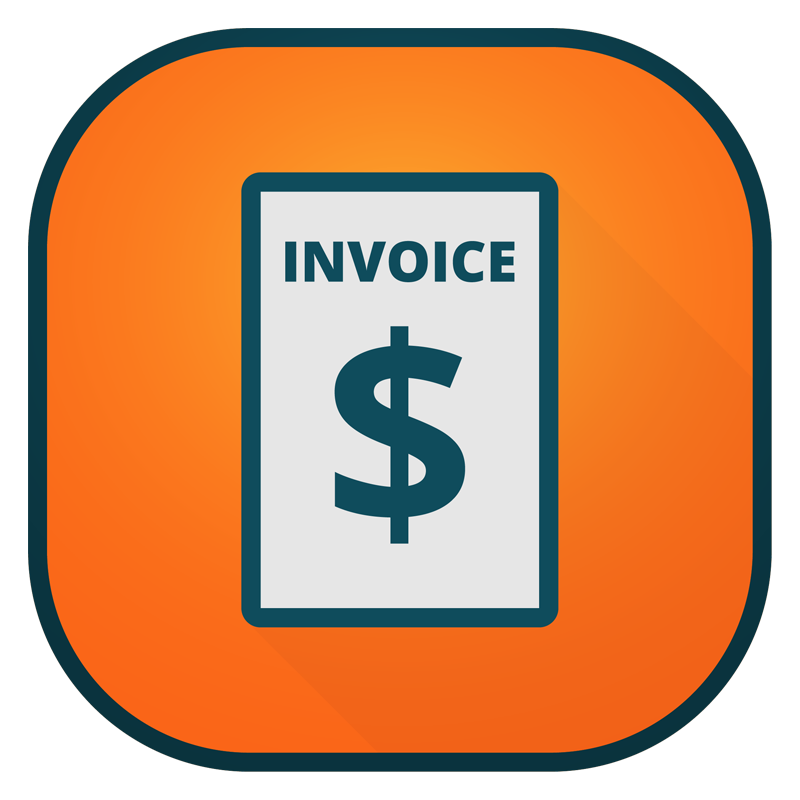 Invoice : Clover GO Compatible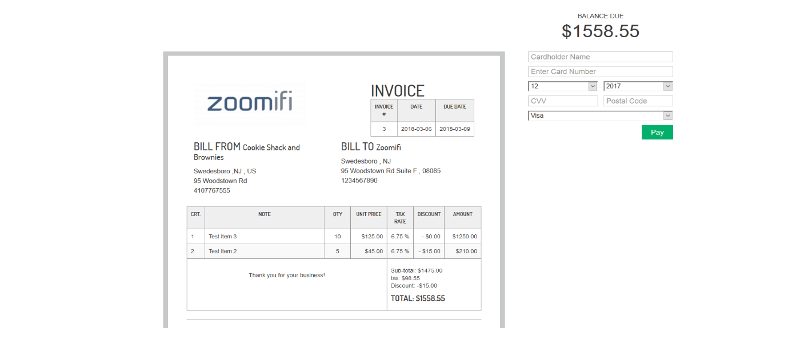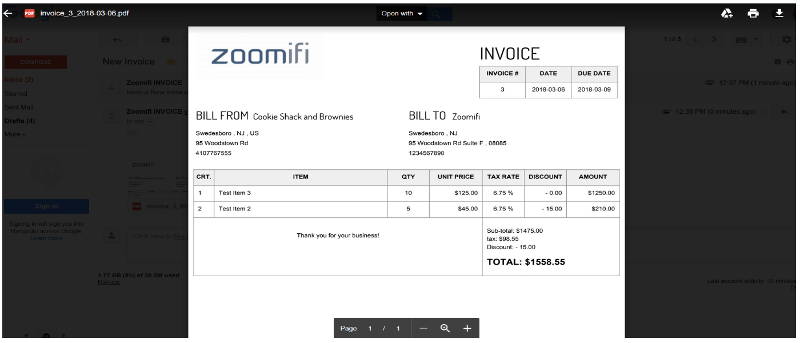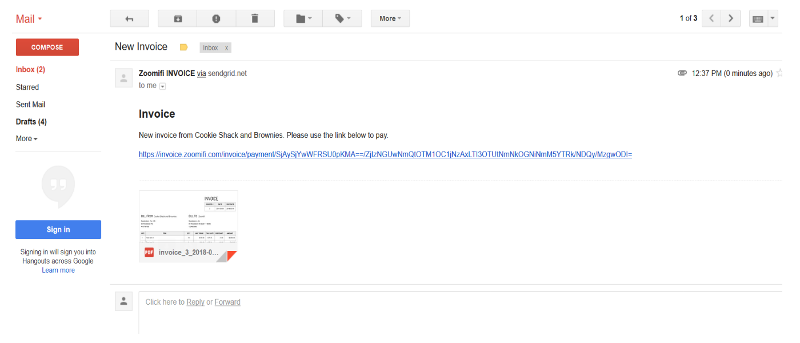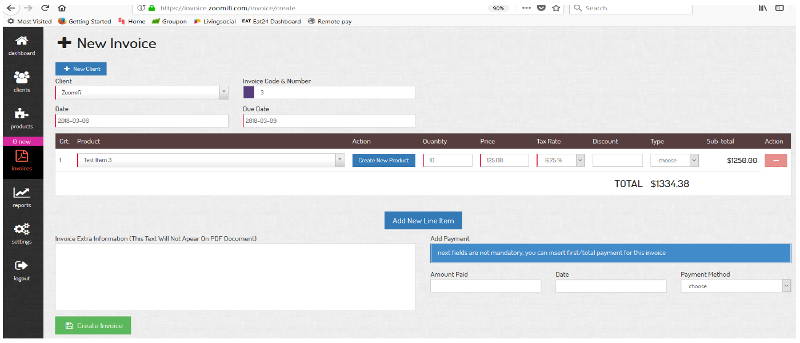 ***UPDATE 2*** We are pleased to announce that we have added the feature for "Tips" during the invoice payment process.
***UPDATE 1*** This application now has the option to set up Recurring Invoicing. The invoices will be sent out automatically, but still require the customer to make the payments on those invoices every time they receive a new invoice. This new feature WILL NOT automatically charge a customer's credit card every time a new invoice goes out.
Invoice by Zoomifi is the first Invoicing solution which works on any Clover accounts, including Clover Go users.
As the merchant, you can generate and send out invoices from the Web Application on your computer or tablet. The best part is that the recipient of your invoice has a link in their email to pay for that invoice online. The online payments are processed through your Clover account even if you only have a Clover Go account.
* Send unlimited invoices
* Automatically sync your customers, inventory items and tax rates from your Clover account
* The recipient of the invoice has the option to pay online
* Customize the invoice with your logo and other company information
* All online invoice payments are processed through your Clover account
* WORKS WITH CLOVER GO ACCOUNTS *
*** PLEASE NOTE THAT THIS IS A WEB APP. YOU WILL NOT SEE IT ON YOUR CLOVER DEVICES. THE APP HAS TO BE ACCESSED FROM THE CLOVER DASHBOARD ONLINE. ***
Pricing & Subscription Information
Support & Additional Information
Ready to build your new clover system?
Call (877) 579 1113 or Email us at info@iMerchantech.com