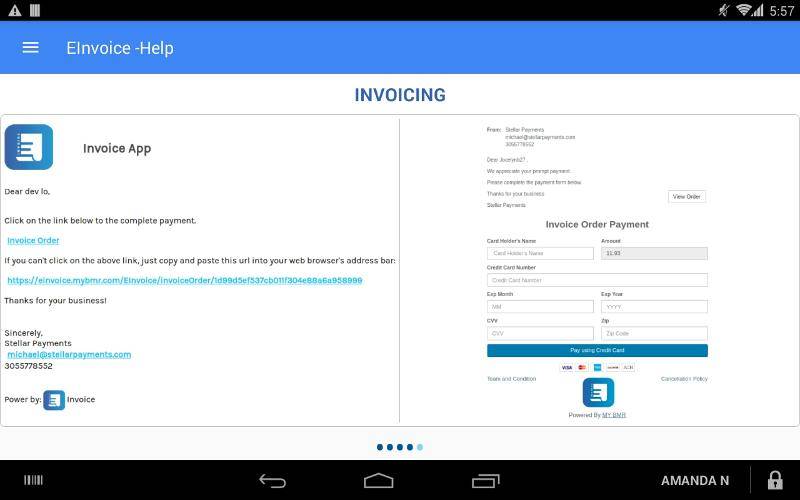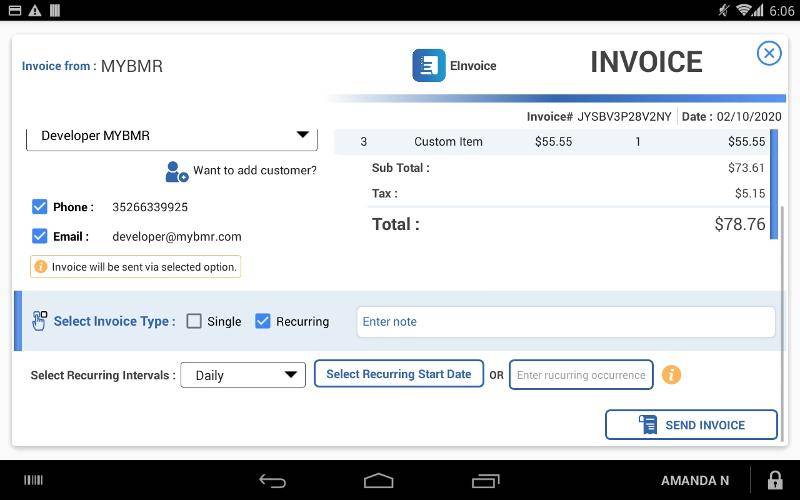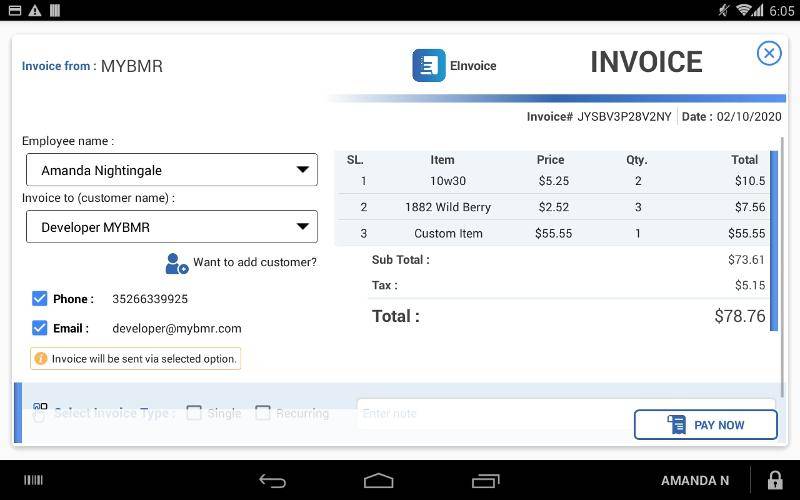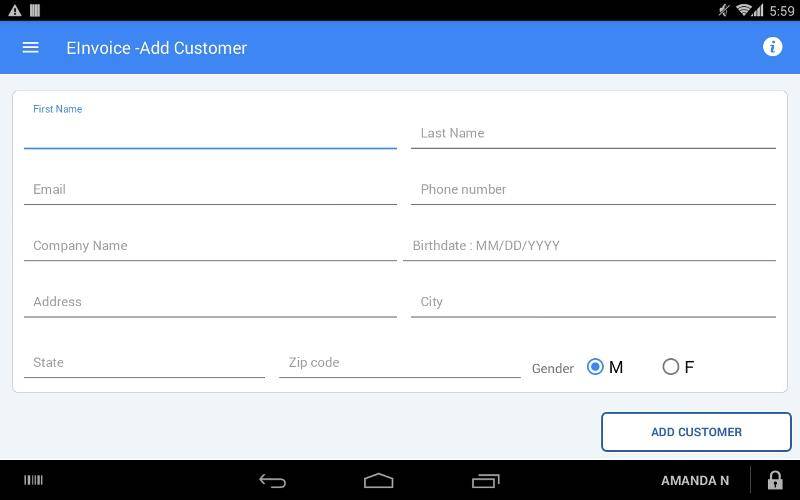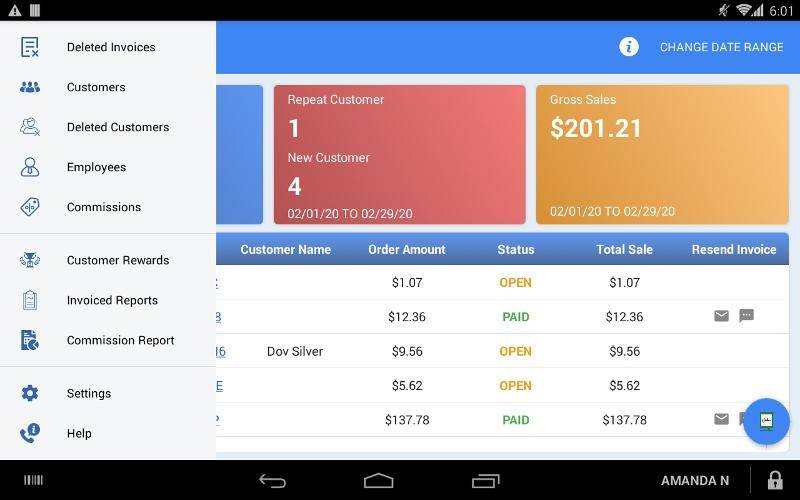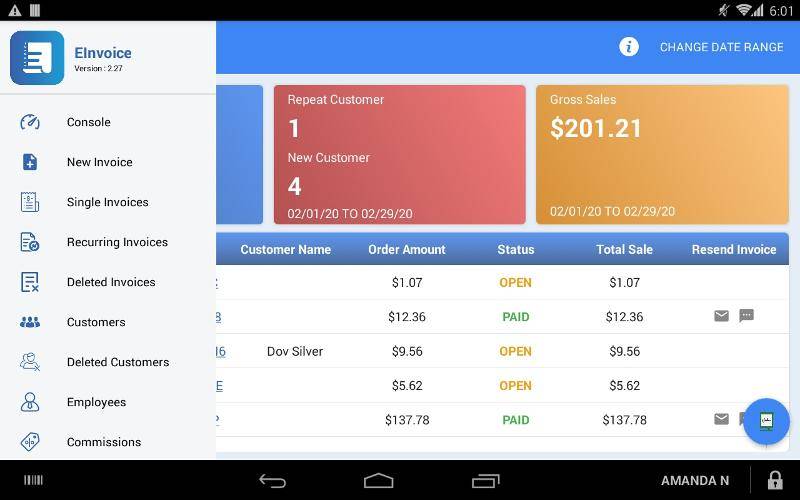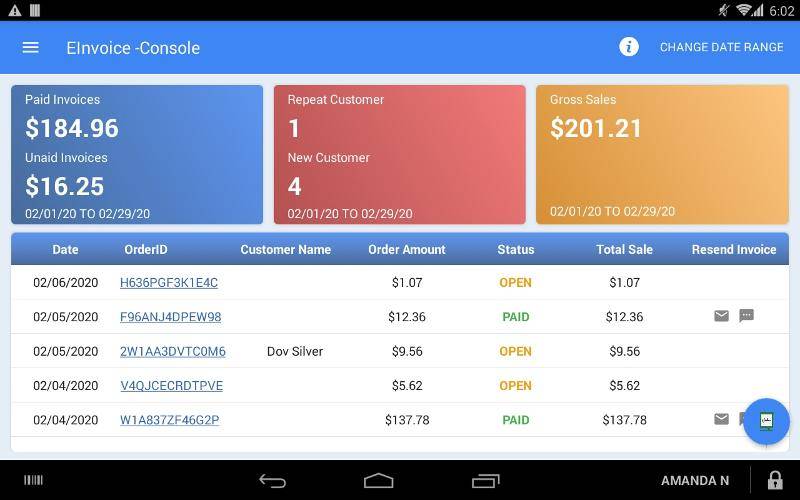 Generate one time invoices,recurring invoices and get paid from any location – with a few phone taps
Service professionals: Run your business the easy way with automated invoices for recurring payments
Store sales records in one place for easy access
Improve employee productivity with smart incentives
Retain your best customers with a specialized reward program
The job management App for service-based businesses who want to easily collect payments, track revenue and maintain customer-employee interaction with a built in CRM.
Plumbers, electricians, A/C, Gym's, monthly/one time payments
You can create and share invoices with customers through a link. Invoicing remotely; a few taps and you can get paid in minutes from any location – as long as your customers own credit cards.
Do you have recurring projects? If yes, then you can automate invoices too.
These are automatically sent out to your clients - saving the hassle of always creating new invoices – so you can focus on doing actual work.
Without a doubt, Invoice Pro is a welcome tool that cuts out in-person payment options, as we continue to become more remote.
Unlike many, you don't need an accounting degree to manage your business transactions.
Because Invoice Pro is designed to conveniently help you run your business in a profitable way.
Track payments and sales, manage your cash-flow with our invoice management tool – you'll always know how your business is performing.
And if you want to assign new tasks, you can communicate with employees through the app.
The built-in incentives and commissions program lets you create reward structures and sales-based triggers, so you can motivate employees to keep doing meaningful work.
Customers aren't left out either. An integrated customer reward system means you can reward loyal customers with redeemable bonus points and special discounts.
Invoice Pro helps you show your customers how much you appreciate them…and customers who feel appreciated keep coming back for more.
Run your accounting business and more with the app dedicated to service-based businesses.
Enjoy the freedom to manage your business from anywhere and get paid from any location.
For inquiries and comments, write to us at support@mybmr.com Our customer support team is waiting to hear from you.
Flex (2nd Generation), Station Pro, Station (2018), Flex, Mini, Mobile, and Station

Pricing & Subscription Information
Subscription -

$19.95

per month
Support & Additional Information
Ready to build your new clover system?
Call (877) 579 1113 or Email us at info@iMerchantech.com