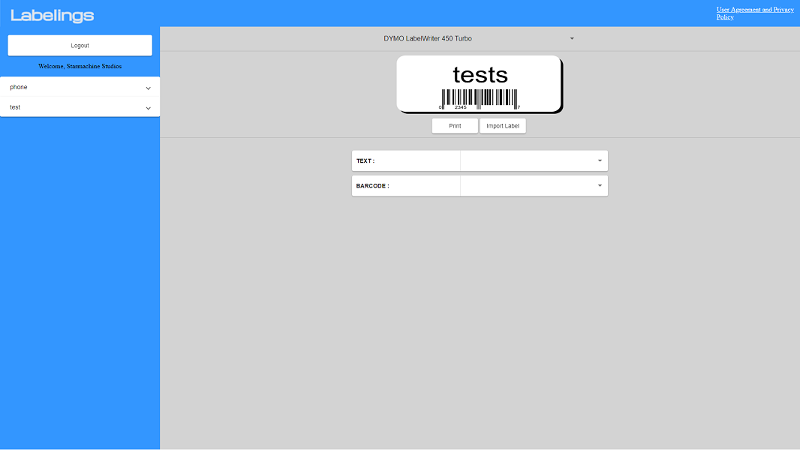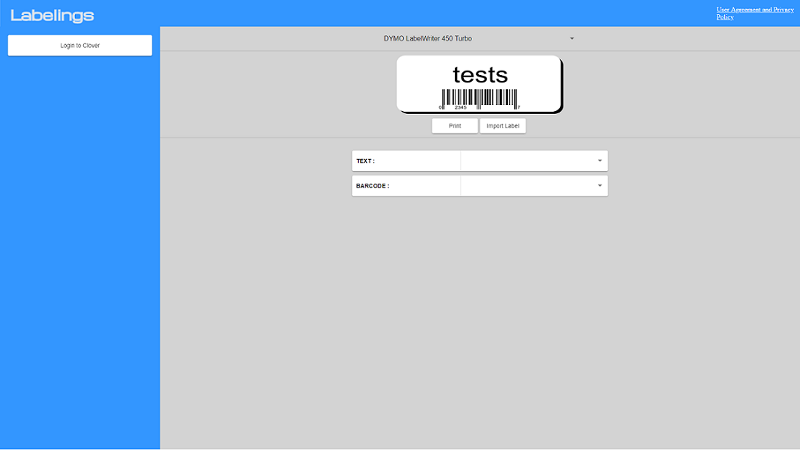 Quickly print labels with Dymo printers!
Makes using the same label style with many items easy!
Upload your own labels for your exact needs!
See the label on the website before you print!
Labelings allows you to quickly add Clover Item data to your Dymo label designs and print easily. This app requires a Dymo label printer connected to a Windows or Mac computer with internet access.
Labelings accesses your Clover Items and allows you to easily choose which information about your items you want to display on which part of the label. Then you can quickly change between items using the same label template.
PLEASE NOTE: If you enjoy this app and want to see more features, please email us and request features!
Labelings is not affiliated with Dymo, and this is not an official Dymo app.
Pricing & Subscription Information
Support & Additional Information
Ready to build your new clover system?
Call (877) 579 1113 or Email us at info@iMerchantech.com