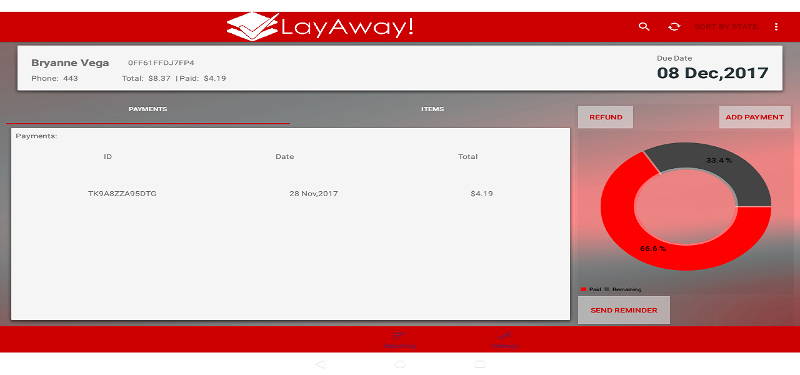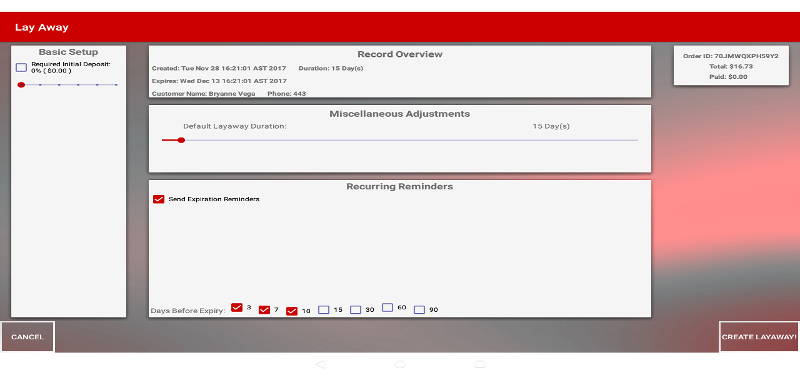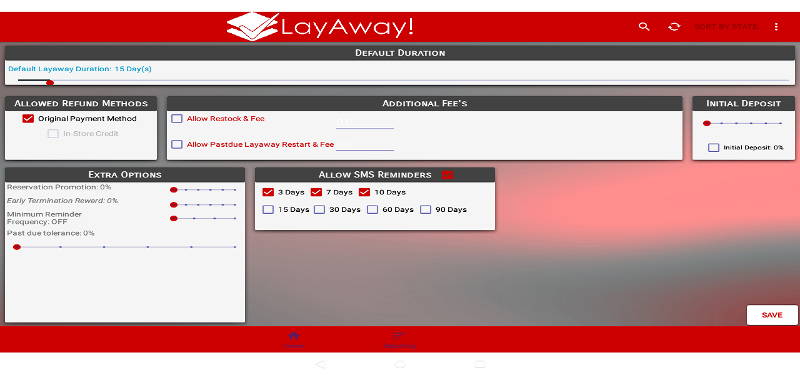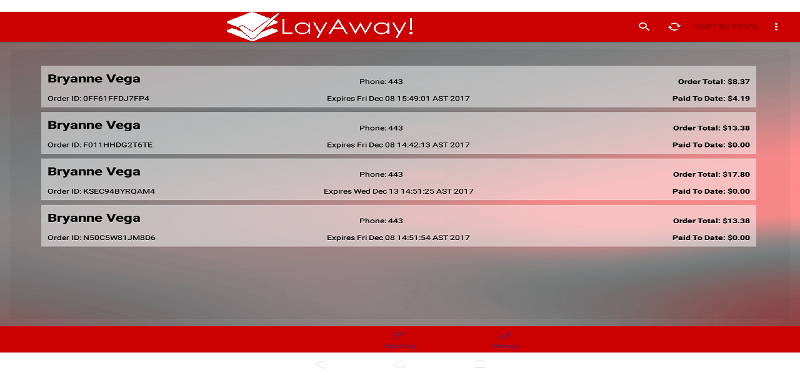 No SMS Charges!
Unlimited LayAways!
Web Dashboard!
App Synchronizes Settings when using multiple Clovers under the same Merchant ID!
Store Credit Capability!
We are no longer charging for SMS messages, enjoy your updated app!
Clover's an excellent P.O.S. for Restaurants & now more retail merchants are accepting Clover as their preferred P.O.S. Within our adventures assisting merchants & clients we've came across some key features & apps that are making Clover miss out on merchant's needs. Today we're unveiling LayAway! An app that will capture the attention of many small retail owners without a layaway program in their shops.
But what could possibly LayAway! offer that makes it a definite collection on a Merchant's App Arsenal? Simple!
Default or per lay-away options including but not limited to:
In-store credits (Gift Program, stop driving revenue off your business, keep that revenue IN your business!)
Past due layaway restarts & re-stock with fee's
Recurring notifications and status of a customer's layaway
Simple straightforward interface
Features added on a weekly basis!
Take a tour, download the app & experience the simplicity of our app for pennies a day!
Although we strive for customer satisfaction, we're here for you. If you encounter any errors on any of our software, reach us, we'll try anything we can to ensure it is fixed or you, our customer, is pleased.
Flex (2nd Generation), Station Pro, Station (2018), Flex, Mini, Mobile, Station, and Web

Pricing & Subscription Information
-Pay-per-action pricing:
This app will bill you when the following actions occur:
-Subscriptions:
Layaway!
-

$10.00
per month
LayAway! + No Charge per SMS
Support & Additional Information
Ready to build your new clover system?
Call (877) 579 1113 or Email us at info@iMerchantech.com