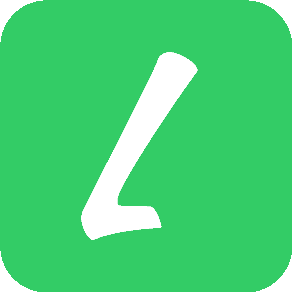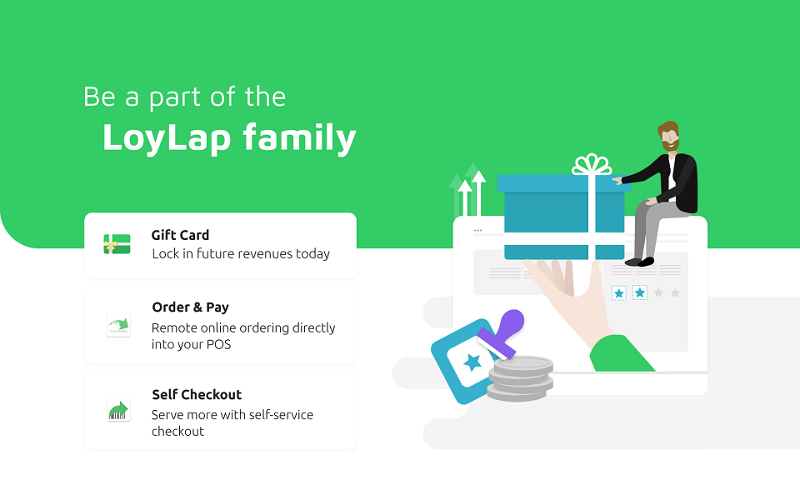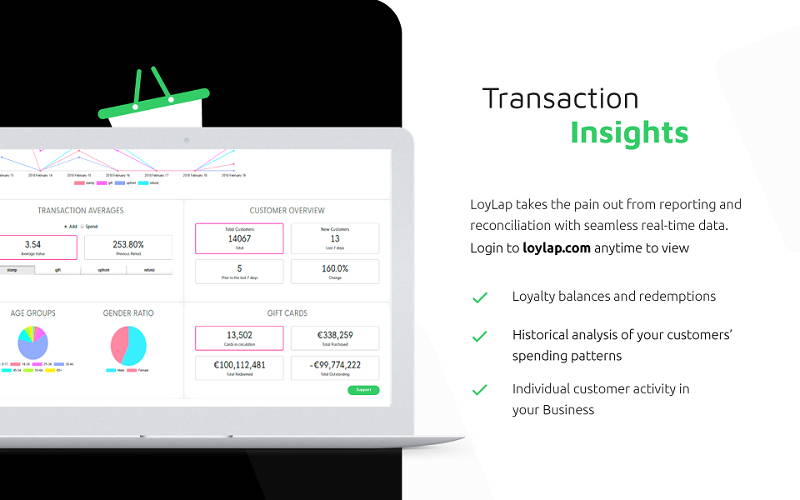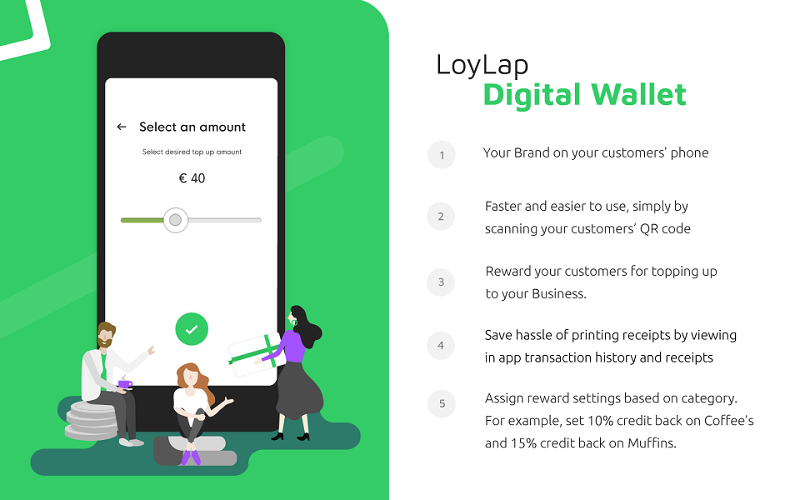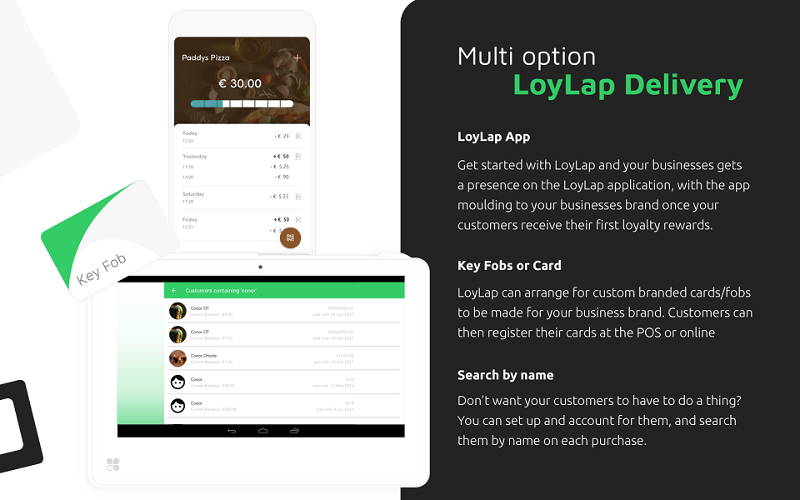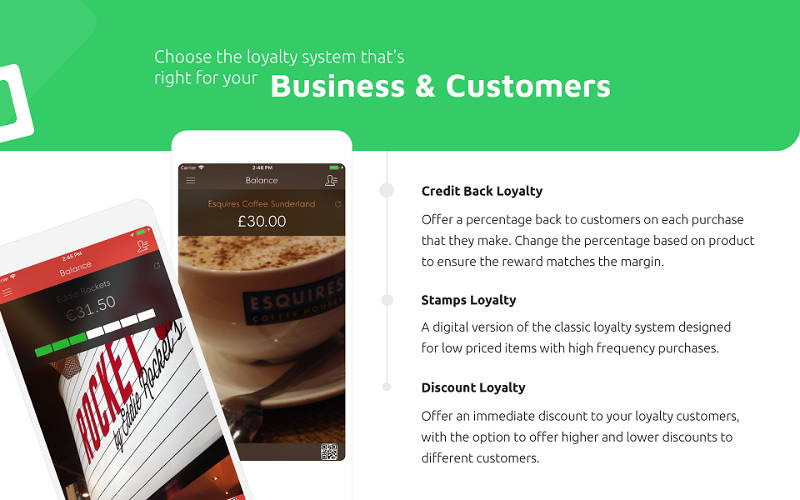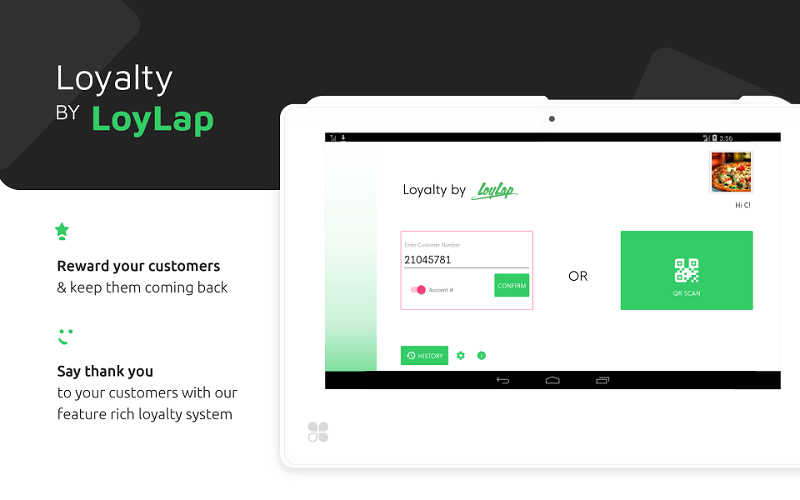 Proven to bring customers back more often and increase average purchase sizes
Reward customers with Digital Stamps, Credit Back for your store or Discounts on purchases
Seamlessly add Loyalty Rewards to transactions with little staff training required
Reward your loyal customers to encourage them to purchase more frequently and increase their average spend with your business. At LoyLap, we aim to give your business the technology to put you on the same technological playing field as even your largest competitors.
With Loyalty by LoyLap you can choose from
- Stamp Loyalty System : a digital version of the tried and trusted buy x get one free; perfect for low price high volume goods such as coffee.
- Credit Back Loyalty : reward customers with back credit to spend in your businesses congruent on spend amounts
- Discount Loyalty : give your loyal customers a seamless and discrete discount on their purchases
- Upfront Loyalty : Get paid in advance by enabling customers top up their account for your business; with funds being immediately sent to your merchant bank account
Your customers can earn their rewards using the LoyLap app, Custom designed Loyalty cards for your business, a Branded loyalty app released specifically for your business, and by simply stating their name/email at the POS. We will also provide the code for you to add to your website so that your customers can log in directly on your site to view rewards, receipts and special offers.
LoyLap Loyalty is designed to work perfectly with the LoyLap Software Suite of Gift Cards, Pre Ordering, Cashless & Self Check-out. So you can get started with Loyalty today and explore in future how our additional services can help your business manage all your customers in one place.
Our mission is to streamline your businesses transactions to give you more time to do what you do best, so take the first step today to discover what LoyLap can do for your businesses by downloading our Loyalty app. Once you download and open the app, a member of our team will reach out to consult on the appropriate loyalty system for your business and answer any questions you may have.
Flex (2nd Generation), Station Pro, Station (2018), Flex, Mini, Mobile, and Station

Pricing & Subscription Information
-Starter Plan
-

$15.00
per month
Reward your loyalty customers and keep them coming back
Support & Additional Information
Ready to build your new clover system?
Call (877) 579 1113 or Email us at info@iMerchantech.com