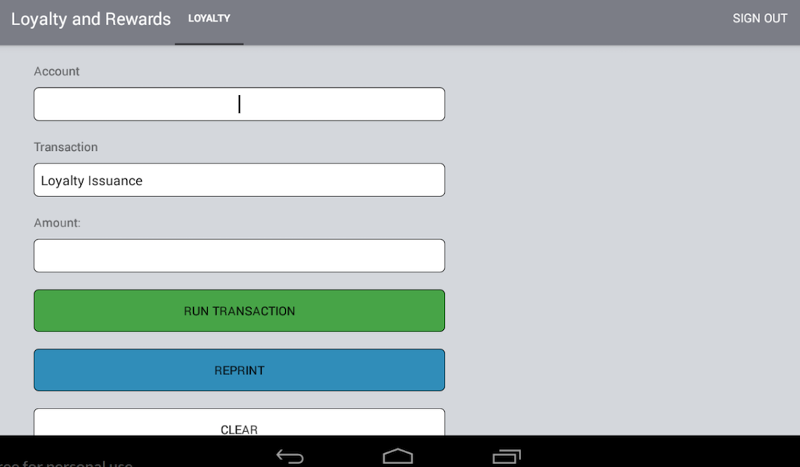 Add value to your Clover POS with a fully-integrated Loyalty Program from Factor4. Use our Loyalty Program to generate more profit by driving repeat purchases, retaining existing customers, and acquiring new customers. Increasing customer retention by just 5% boosts profits by 25 to 95 percent!
Our Low Monthly Loyalty Program Cost includes:
• Unlimited Loyalty Transactions
• No Per-Transaction fees or other costs
The customizable Loyalty Program offered through our Loyalty app allows you to give rewards to your customers in real time. A Loyalty Program is the easiest way to increase customer retention and stay relevant in a competitive marketplace.
The Loyalty app is fully integrated to work with the Factor4 Gift Card app for Clover POS. This allows you to build a successful Loyalty Program and utilize our industry leading gift card platform side by side on your Clover devices!
We will help you design the Loyalty Program that will work best for your business. We will work with you to create eye-catching, full-color custom Loyalty cardsusing your logo or finished card layout. We can also design Loyalty cards for you at no additional cost.
Sign up at: https://factor4gift.com/clover/
Getting setup is simple! Call Factor4 at 484-471-3963 or email sales@factor4gift.com. We'll review your Loyalty Program and card options then get your cards designed and printed. In as little as 5-7 days, you will have full color cards and can begin rewarding customers with a custom Loyalty Program.
Flex (2nd Generation), Station Pro, Station (2018), Flex, Mini, Mobile, and Station

Pricing & Subscription Information
Support & Additional Information
Ready to build your new clover system?
Call (877) 579 1113 or Email us at info@iMerchantech.com