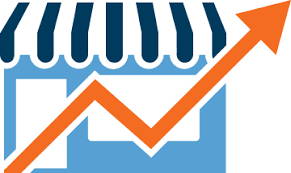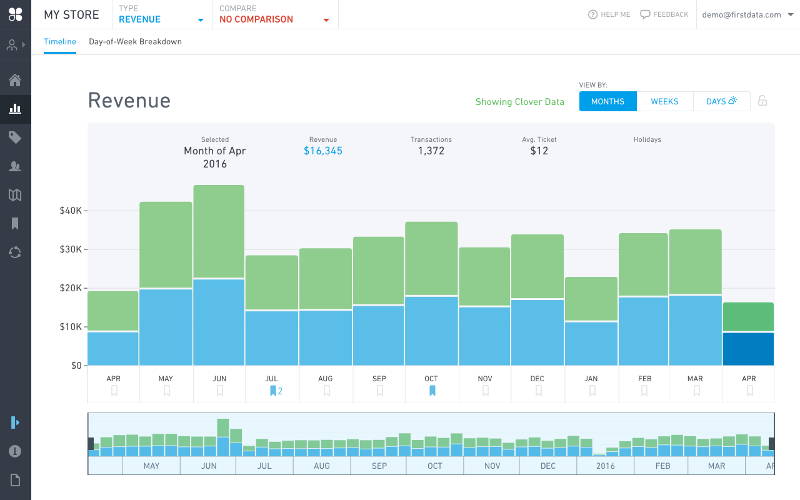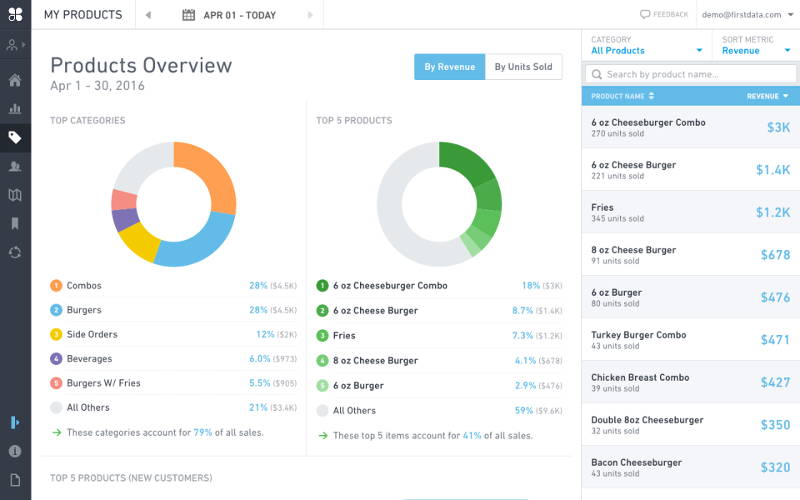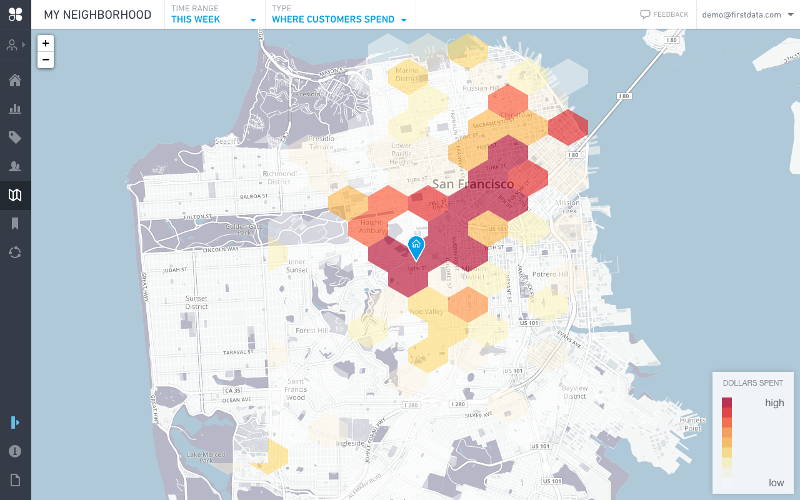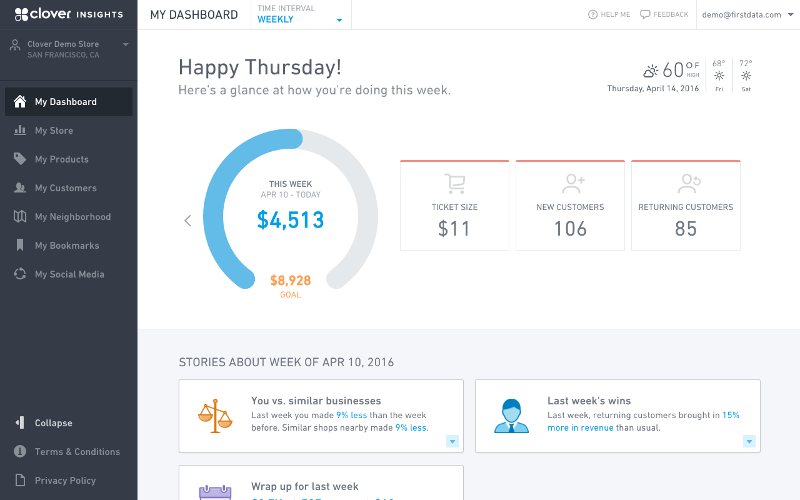 Heat Maps to show you where your Customers live and shop
Trends and benchmarking that help you track your business' performance over time
Sales analysis that gives you insight into Customer behavior and buying habits
Main Street Insights (formerly Clover Insights) is the only tool that gives you a glimpse into your competition. Find out how much other businesses around you are making and how many clients they're serving. Build your business using data, compare your performance to the industry and get actionable information and forecasts.
"Main Street Insights gave us the ability to capitalize on data we would never have the time or the finances to collect or analyze ourselves." Becky Sunseri, Owner of "Tin Pot Creamery", Palo Alto
Use Main Street Insights to understand the economic health of your business, industry, or neighborhood.
To get started, you can quickly log in to Insights with your Clover credentials.
Station (2018), Mini, Mobile, Station, and Web

Pricing & Subscription Information
App provided by Service Plan
-Insights Standard
-

$9.95
per month
$9.95 / month
Support & Additional Information
Ready to build your new clover system?
Call (877) 579 1113 or Email us at info@iMerchantech.com