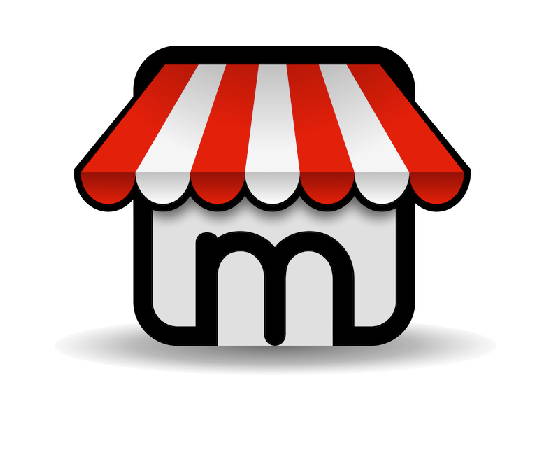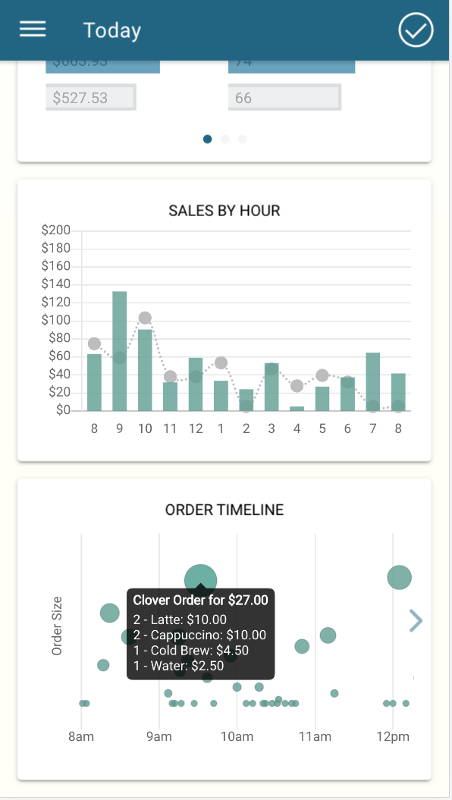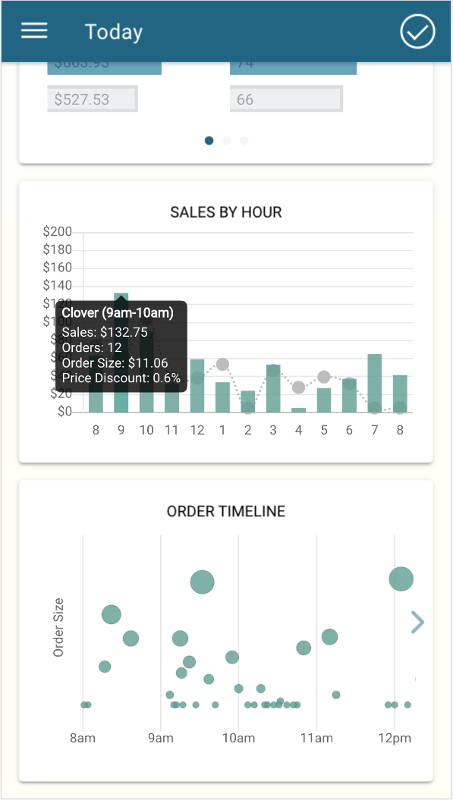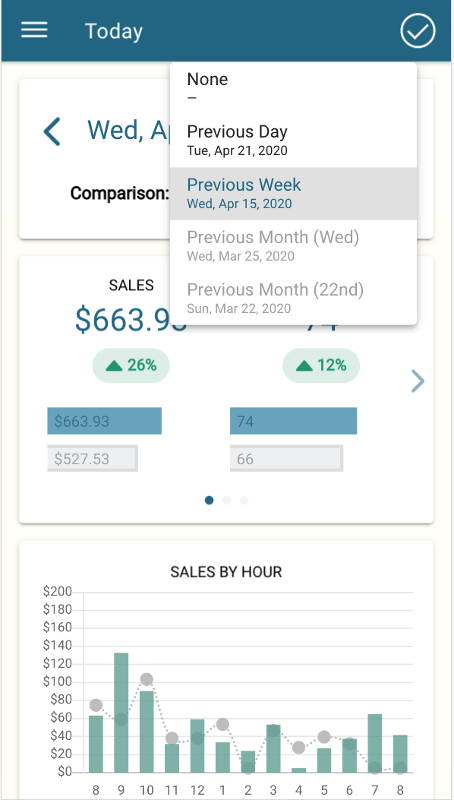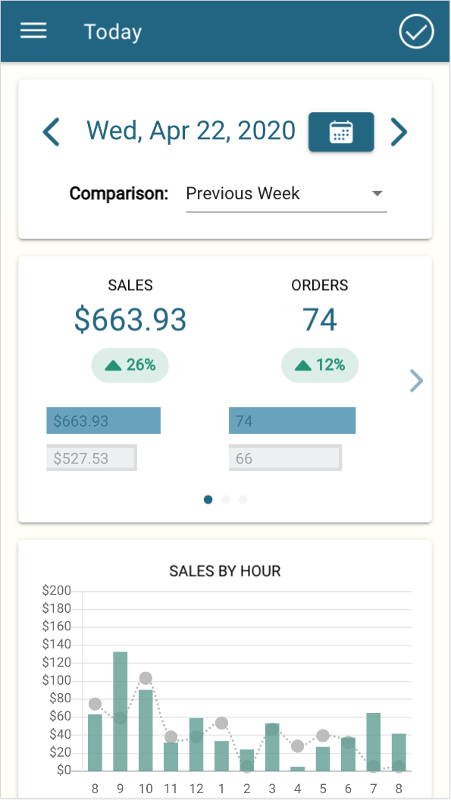 Designed to help small business owners make better informed decisions
Access real-time sales metrics for Clover, DoorDash, GrubHub and Shopify from your mobile device
See performance trends over time or drill down into the daily details
Instantly compare results against prior periods or see sales projections for the next week
Includes up to one year of history plus email/phone support
Find interesting insights into your business without needing to become a data analyst. Right from your mobile device.
Designed by a small business owner and former Google engineer, Manage My Business makes it simple to monitor your business and find useful and actionable insights in your sales data.
The app always shows up-to-date sales metrics and graphs without having to refresh your screen or login every time. A quick glance shows how you're doing and then a quick tap will drill down into the details if you're interested.
Big retailers use "big data" to continually improve their sales. With Manage My Business, small business owners now have this same power right in their pocket.
Pricing & Subscription Information
-Starter
-

$4.99
per month
Real-time monitoring of Clover sales from your mobile device, 30 days of history
-Essentials
-

$9.99
per month
STARTER features PLUS support for DoorDash, GrubHub and Shopify, one year of history, and trend analysis
Support & Additional Information
Ready to build your new clover system?
Call (877) 579 1113 or Email us at info@iMerchantech.com