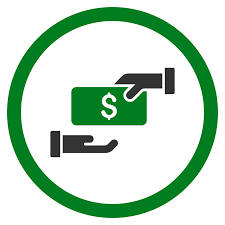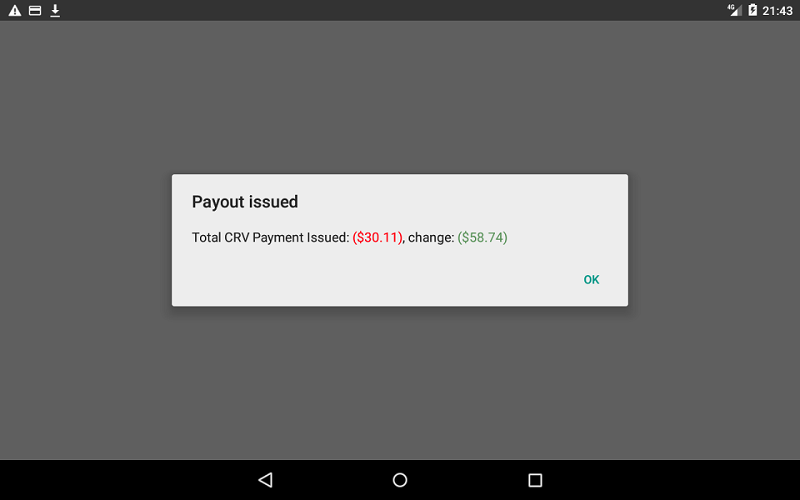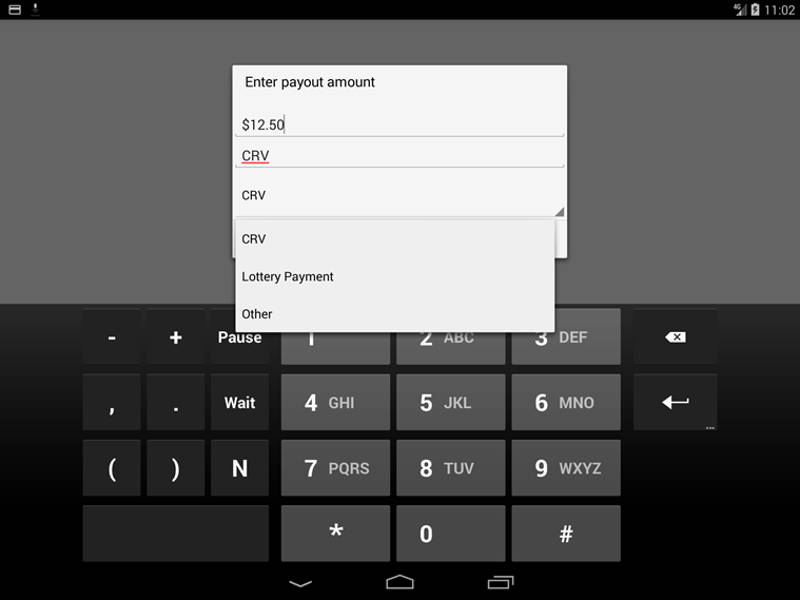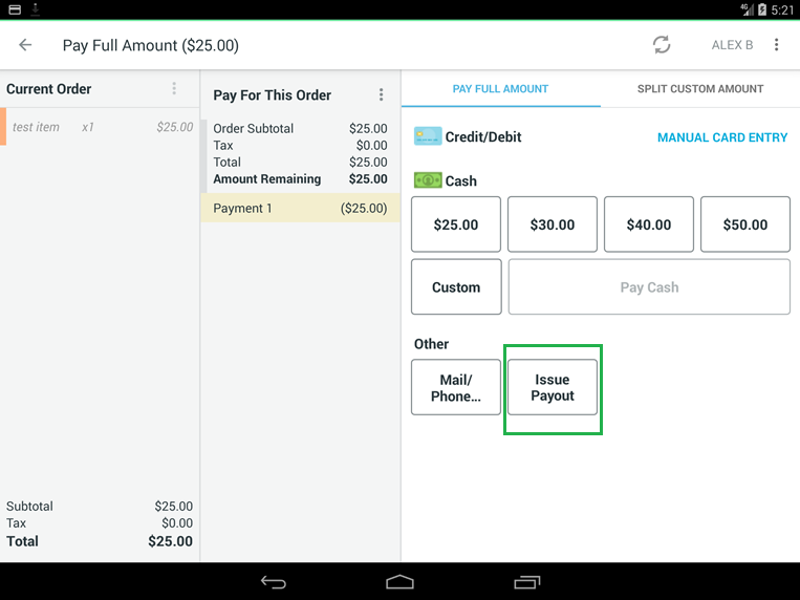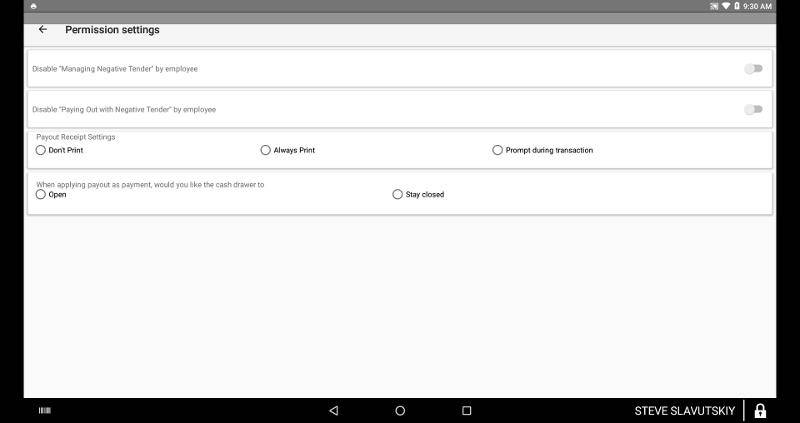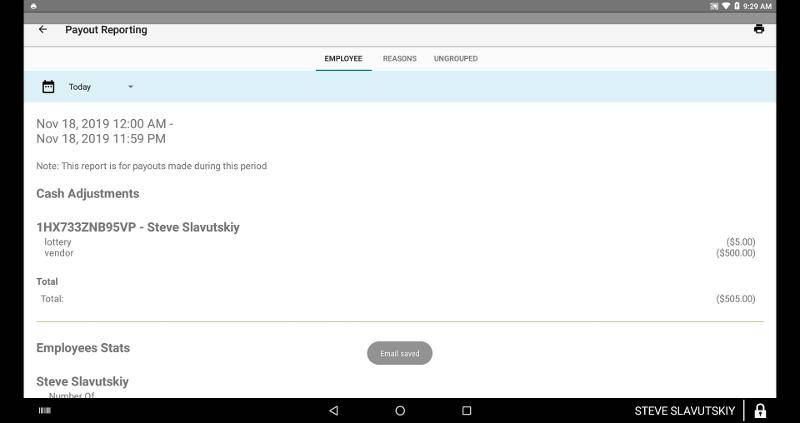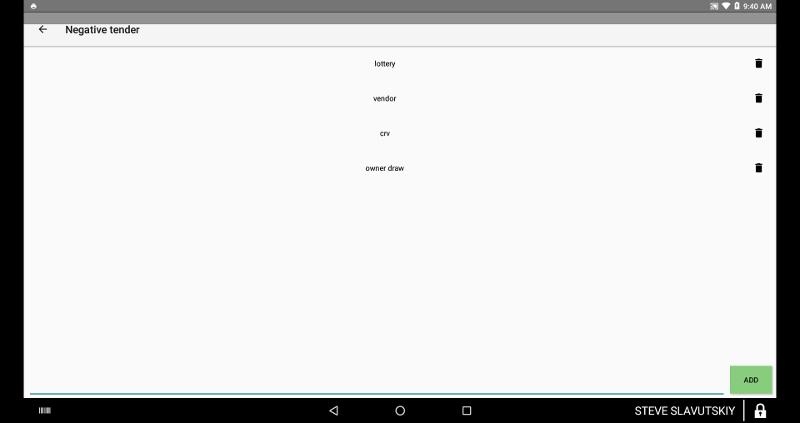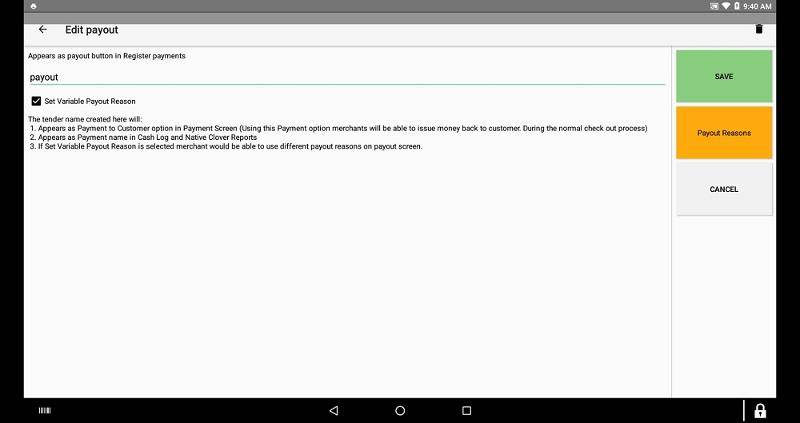 Speed up the checkout process by integrating payout and acceptance of payment in one
Payout to vendors and benefit by keeping track of finances on Clover
Process lottery payouts
Any reason payouts; enables merchants with deposit requirements to use Clover
Print payout receipts for customer, print payout report for owners
This app is designed to help business owners that have a need to account for payouts to customers, vendors, or themselves. These payouts are what we call Negative Tender.
For example, using this app, c-store merchants can setup an "Issue Payout" button right in the payment screen. When indicating the amount, merchants can select from a predefined list of payout reasons (this is what gets reflected in Cash Log) or merchant can type in brand new payout reasons.
Example would be to setup
Payouts are also show up in the Cash Log App and in the native Clover Reports.
Updated 3/13/18: Variable Payout Reasons is enabled. Merchants can per-setup different payout reasons and/or enter custom payout reason during the transaction. The video and

images below reflect updated interface.
Updated 3/6/18: Apply payment to current transaction or open register options are now available when issuing the payout to customer or vendor.
Updated 11/18/19: Payout Reporting Functionality has been added to Negative Tender. Merchants now can use the app to print out payout reports at the end of day.
Flex (2nd Generation), Station Pro, Station (2018), Flex, Mini, Mobile, and Station
Pricing & Subscription Information
Unlimited Use -

$4.15

per month
Support & Additional Information
Ready to build your new clover system?
Call (877) 579 1113 or Email us at info@iMerchantech.com