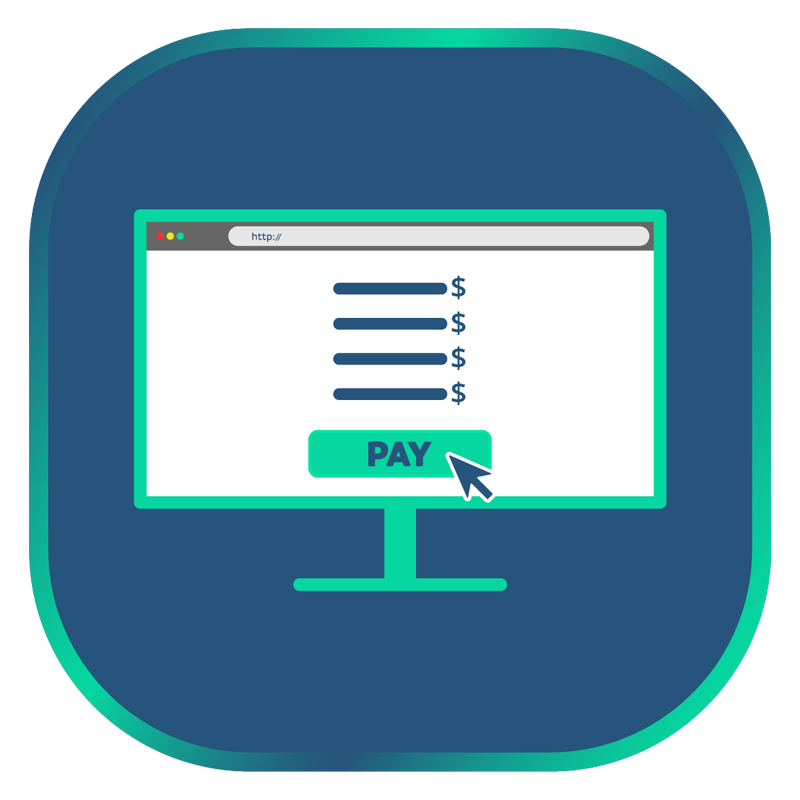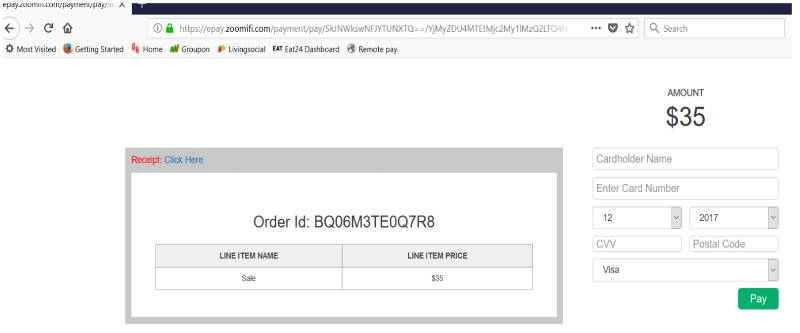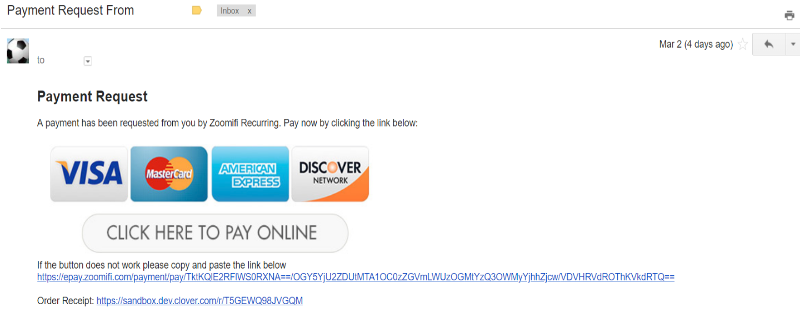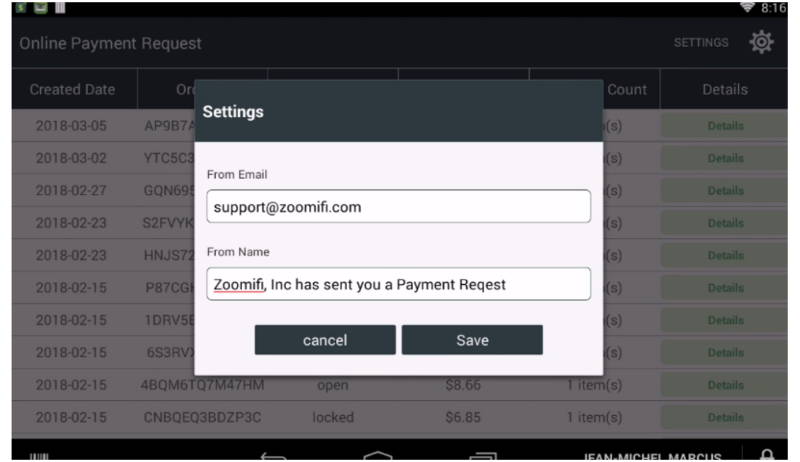 Send an email from your Clover device to your customer to take a payment online
The email to the customer is tied directly to the order that you've created
Payment is processed within your Clover Account
*** UPDATE 1 *** We are pleased to announce that we have added the feature for "Tips" during the invoice payment process. In order to activate this feature, please log into clover.com from a computer, log in and click on Online Payment Request from the Clover dashboard. You will find a checkbox for this feature on that website.
This application will allow your customers to make a payment online. That payment will process under your Clover account, so no extra services are required to receive online payments.
Online Payment Request will allow you to email your customers a bill and request that they pay that bill online. Simply create an order on your Clover device and use the "Online Payment Request" button to send an email to your customer, requesting them to make a payment online.
* Unlimited number of requests
* Easily set up "From" name and email
* No need to take a payment over the phone
* The payment is directly integrated into your Clover account
Station Pro, Station (2018), Flex, Mini, Mobile, Station, and Web
Pricing & Subscription Information
Standard -

$4.99

per month
Support & Additional Information
Ready to build your new clover system?
Call (877) 579 1113 or Email us at info@iMerchantech.com