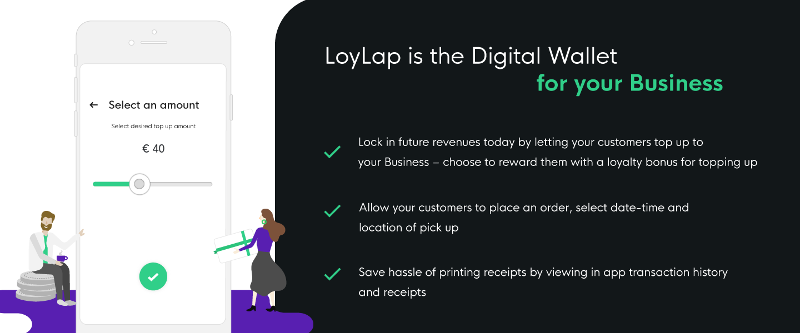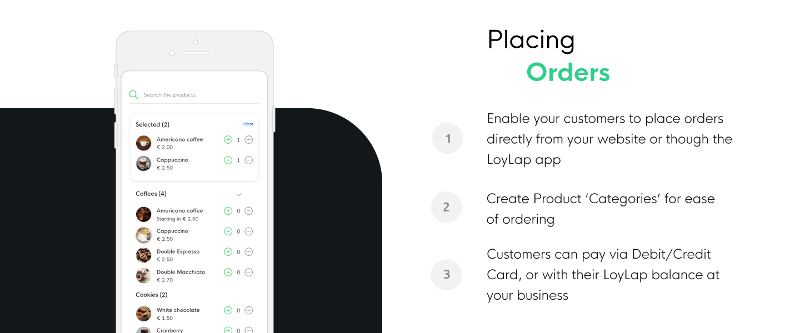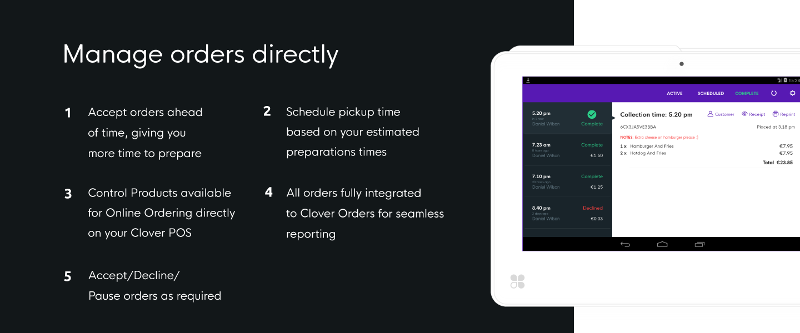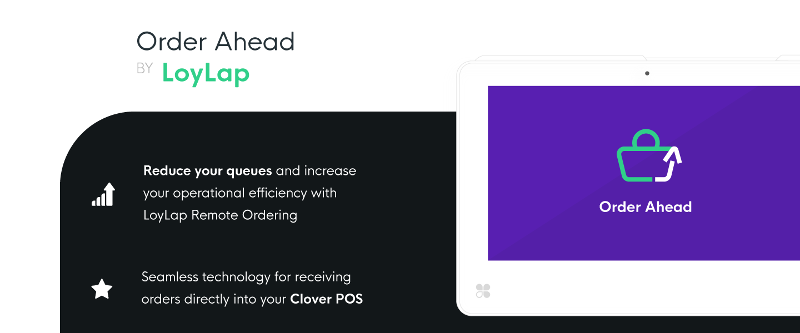 Prepare for peak Business hours and reduce your queues by letting your customers order ahead of time
Reduce your queues and improve your store's throughput by processing more orders
Receive orders seamlessly into your Clover POS
Prepare for peak business hours by letting your customers make pre orders directly to your Clover POS, and pick up at a time that suits them.
We know what it's like when 80% of customers cram into 20% of your day. Our pre-ordering system lets you manage your staff's time more efficiently, while simultaneously reducing your queues at your peak times.
With LoyLap Order Ahead you also get
- Website integration: Let customers order directly from your website
- Mobile ordering : Customers can order easily via the LoyLap mobile app
- Integrated Loyalty** : Rewards customers automatically for orders made
- Order to table : Let customer order directly to their seat and save valuable staff time
- Automated reports: manage in real time your pre order
- Configurations : Set our app to work according to your needs
Our mission is to streamline your businesses transactions to give you more time to do what you do best, so take the first step today to discover what LoyLap can do for your businesses by downloading the Order Ahead App. Once you download a member of our team will reach out to discuss your specific needs so we can fit our solution perfectly for you.
Whether you are a QSR, Bar, Café or retail store you can rest easy in the knowledge our ordering software will dramatically increase your customer experience and operations.
LoyLap's Order Ahead is designed to work perfectly with the LoyLap Software Suite of Loyalty, Gift Cards, Cashless & Self Check-out. So you can get started with Order Ahead today and explore how our additional services can help your business in future to manage multiple services in one place.
Call us in Dublin (01 4370604) or London (02082 438531) to learn more.
*Price per transaction based on order volumes; please contact us to learn more.
** Loyalty app must be downloaded for integrated loyalty system
Flex (2nd Generation), Station Pro, Station (2018), Flex, Mini, Mobile, and Station
Pricing & Subscription Information
-Grow Plan
-

$15.00
per month
Your customers can order from a mobile app directly to your Clover
Support & Additional Information
Ready to build your new clover system?
Call (877) 579 1113 or Email us at info@iMerchantech.com