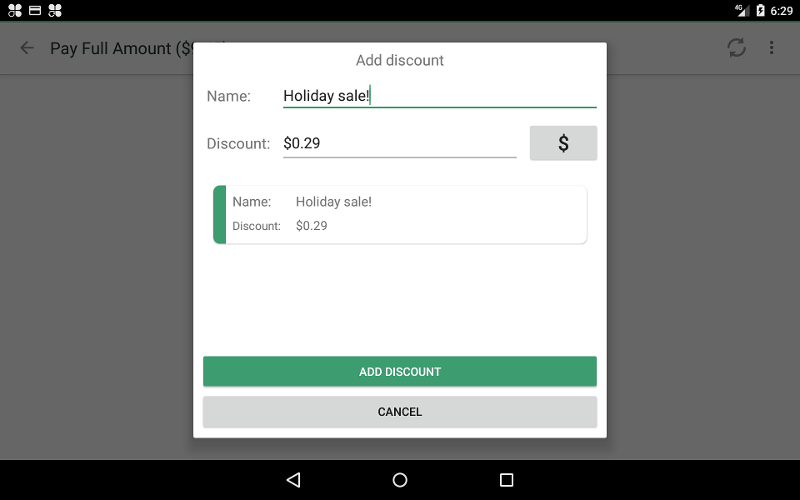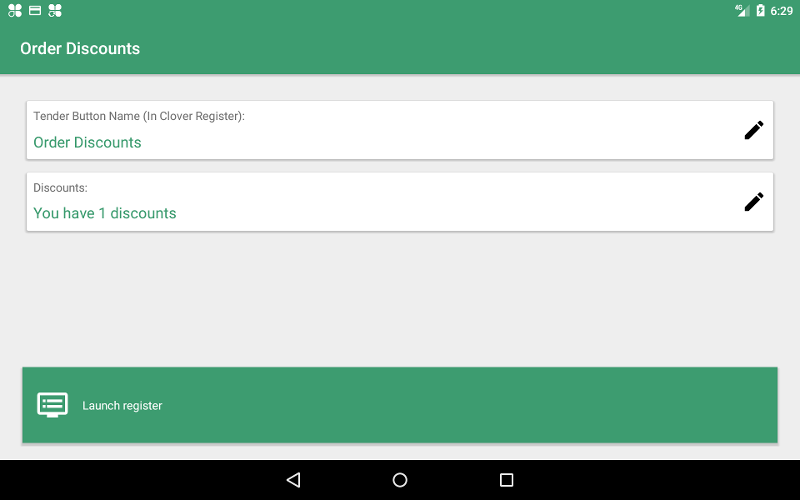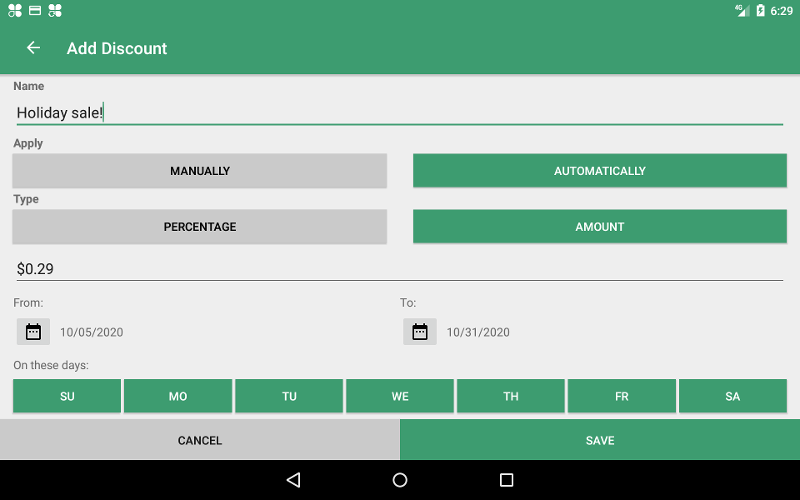 Add discounts to orders automatically
Cloud sync
Add a manual discount
With this app, you can setup discounts that will be added to your order or items automatically. For each discount, you can set a name, amount (or percent), and start + end time. All your discounts will be synced between your devices.
You can also add a manual discount by tapping on the tender button in the Clover Register app.
Flex (2nd Generation), Station Pro, Station (2018), Flex, Mini, Mobile, and Station

Pricing & Subscription Information
-License
-

$1.99
per month
All features
Support & Additional Information
Ready to build your new clover system?
Call (877) 579 1113 or Email us at info@iMerchantech.com