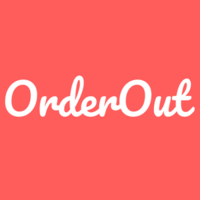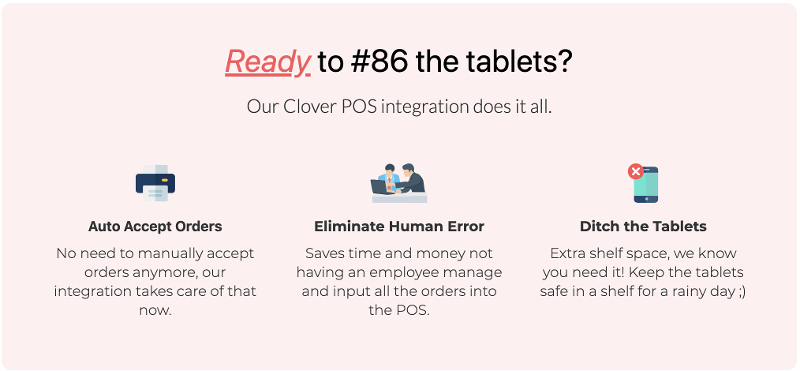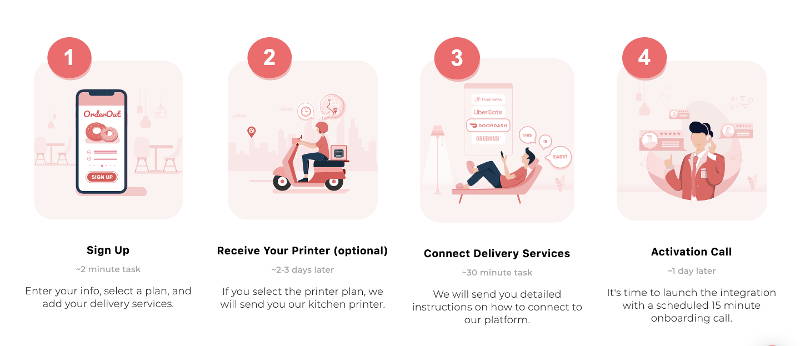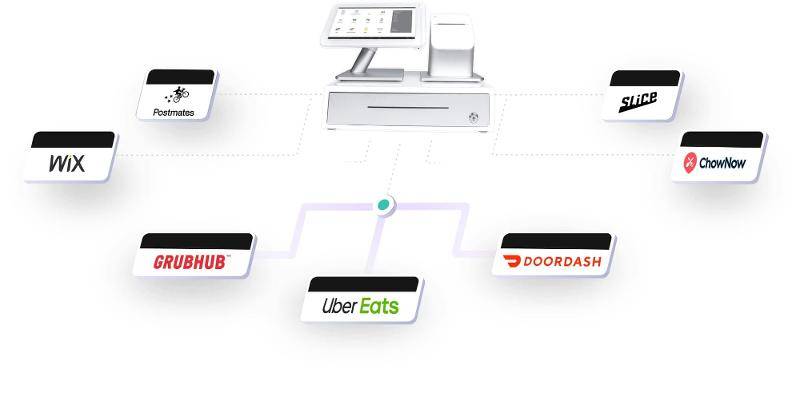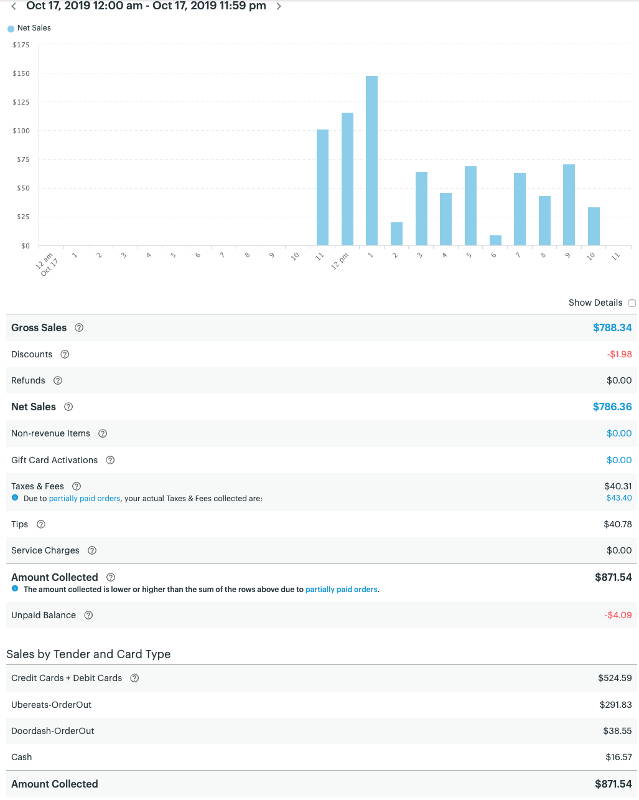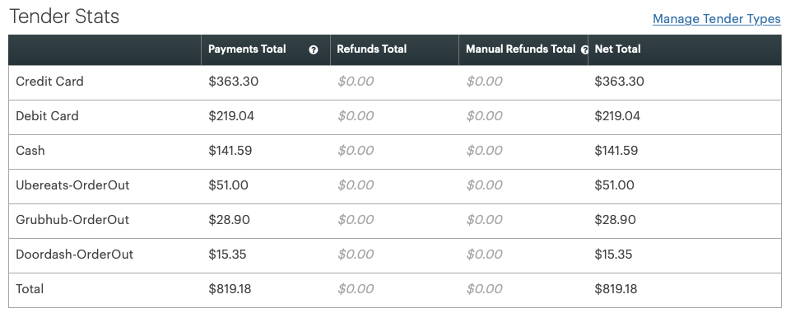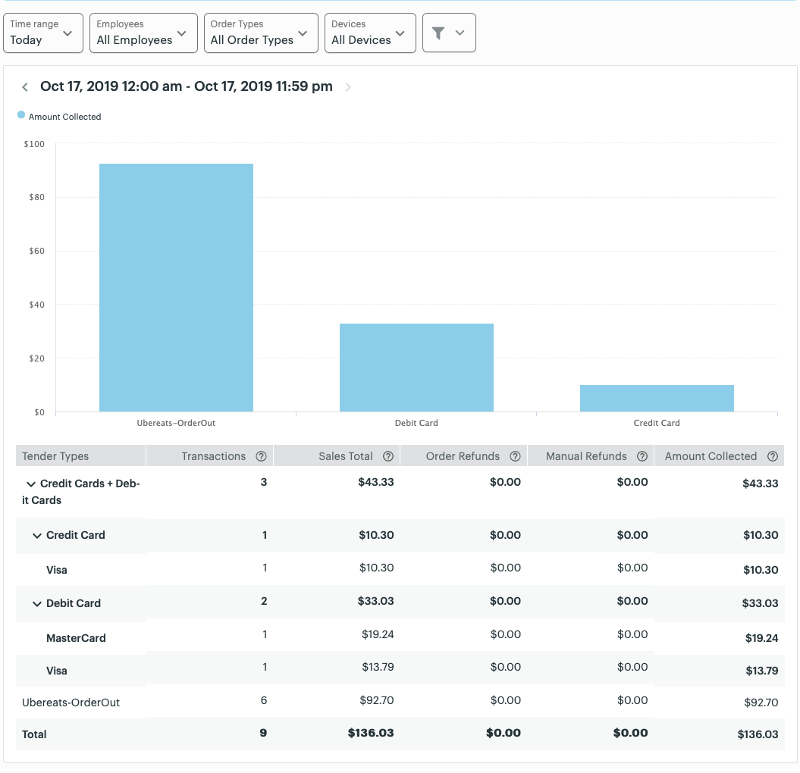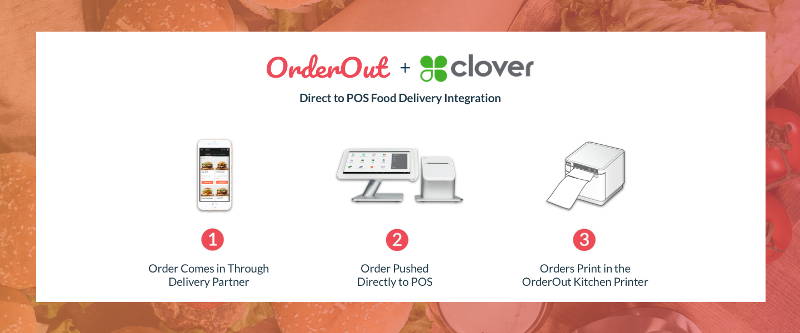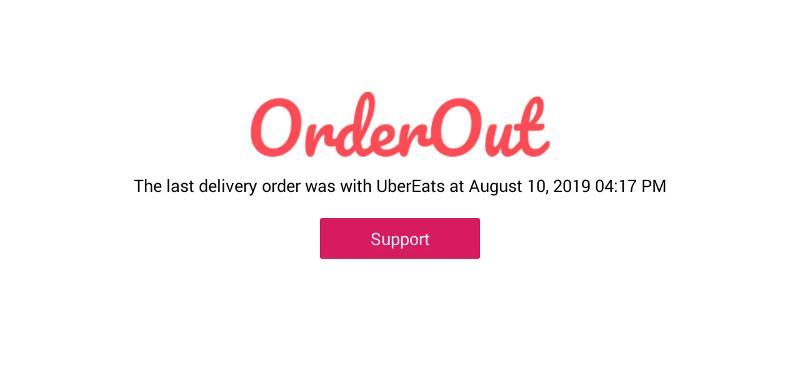 Connect UberEats, DoorDash, Postmates and other delivery orders directly to your Clover POS
No more need to touch or manage delivery tablets! Orders are automatically accepted
Orders sent directly into Clover POS for inventory and accounting
OrderOut printer included for printing functionality
OrderOut integrates your third party food delivery orders (UberEats, Postmates, DoorDash, Wix, etc.) directly into your Clover POS system.
This month-to-month solution exists to make sure that you know exactly what's happening with your third party food delivery orders, so that you can focus on running your restaurant! Orders are also automatically accepted and sent directly into the Clover POS, so you no longer have to touch or manage all those delivery tablets.
OrderOut automates and optimizes your third party food delivery operation. We allow you to focus on what you do best, running your restaurant.
Station Pro, Station (2018), Flex, Mini, Mobile, Station, and Web
Pricing & Subscription Information
Direct to Clover POS third party food delivery integration!
Support & Additional Information
Ready to build your new clover system?
Call (877) 579 1113 or Email us at info@iMerchantech.com