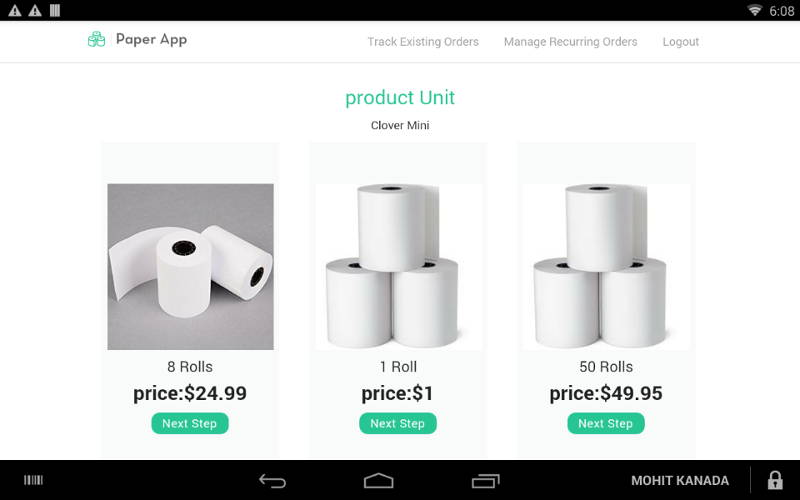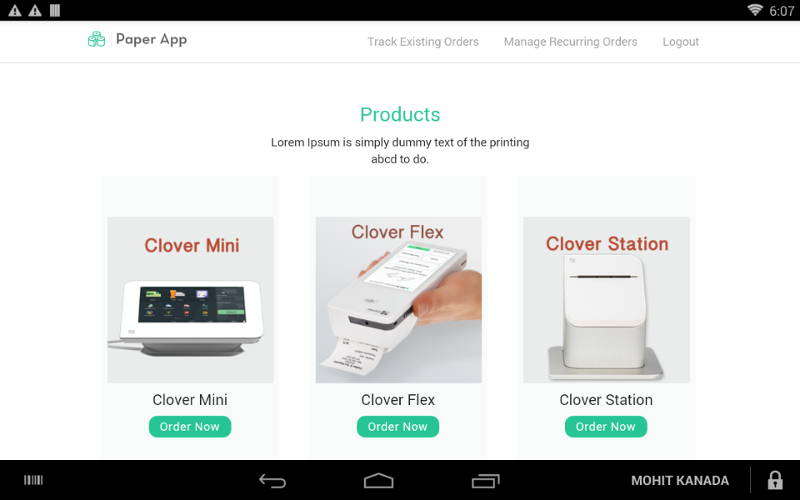 Free and fast shipping throughout the USA
High-quality paper for your printing needs
Hassle free order dashboard
Paper Rolls integrates with Clover to provide you with quality papers products for your Clover devices.
As your personal paper-ordering tool, Paper Rolls was built with all sizes of business in mind.
You can make small or bulk orders of any amount for your devices – it doesn't matter whether you're running a small or medium scale business.
Place your order, select order quantity, and confirm your shipping address with a few clicks in the App.
The payment is stress-free because you'll be automatically billed through the App.
For businesses that make recurring paper purchases, Paper Rolls allows you to automate the ordering process according to how often you need to purchase papers.
This way, you don't have to worry about running out of paper while you give your business maximum attention.
Paper Roll users also enjoy free and fast shipping to within the USA – one less payment to worry about.
We ship daily; your high-quality paper will be delivered to your front door.
All papers delivered by Paper Rolls are carefully sourced, so we guarantee the highest paper quality on every delivery.
Many business owners use Paper Rolls to make life easier and run their business smoothly. paper rolls right from your Clover device easily.
Flex (2nd Generation), Station Pro, Station (2018), Flex, Mini, Mobile, Station, and Web
Pricing & Subscription Information
Support & Additional Information
Ready to build your new clover system?
Call (877) 579 1113 or Email us at info@iMerchantech.com