Payment Insights | BusinessQ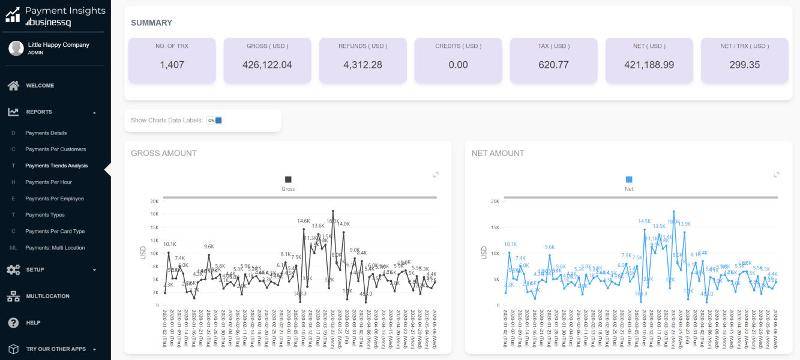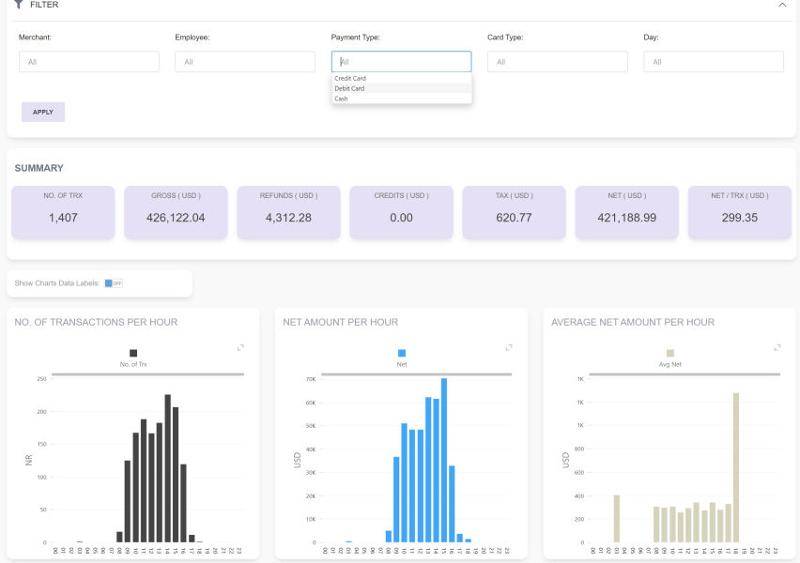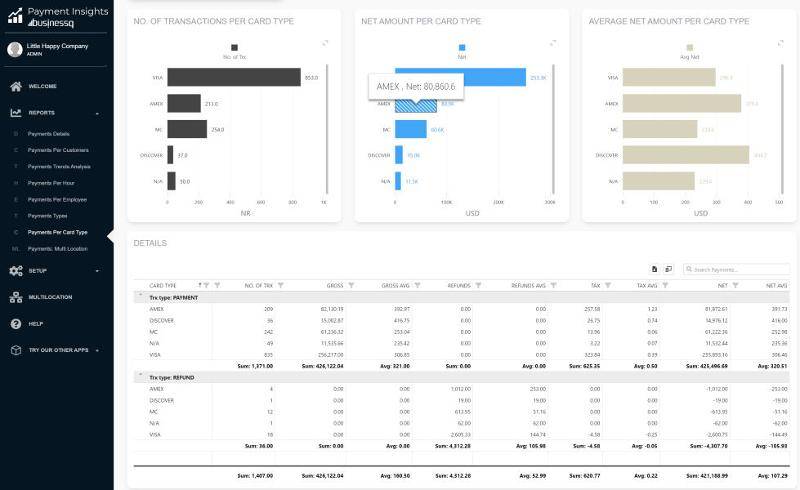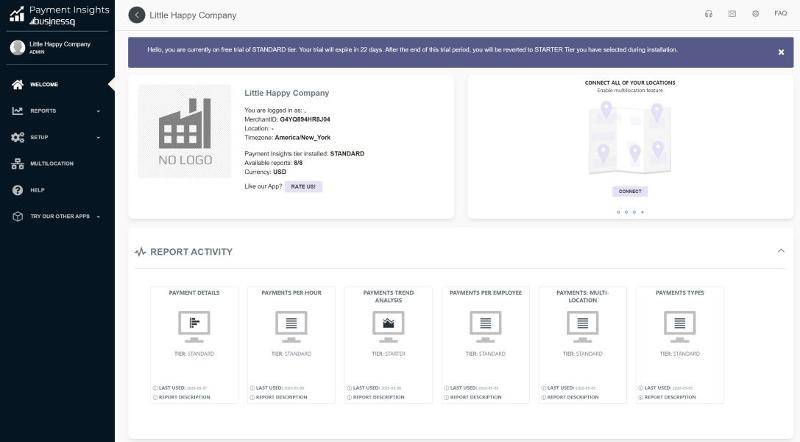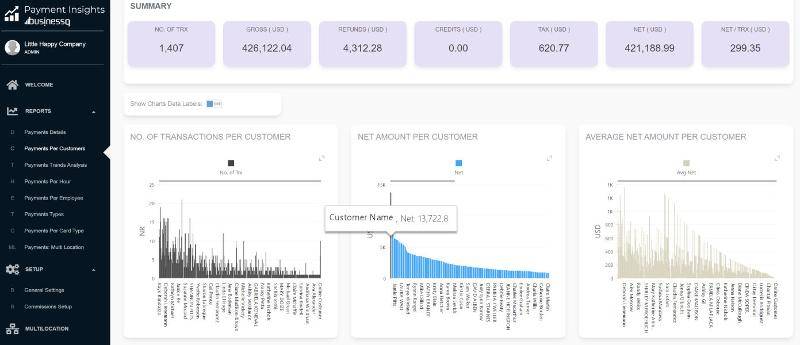 very simple, yet powerful reporting based on Payments
tailored for Payments Plus Plan Merchants
ALL your locations in one report
for more features, check our Analytics | BusinessQ App by Qualia
visual insights & detailed tables with exports
Payment Insights, tailored for merchants on the Payments Plus Plan, provides detailed and visual Reports and Dashboards based on your Payments, for ALL your LOCATIONS!
It is the must-have reporting web app: you can access it on any device via web browser, at any time.
The Reporting tool helps merchants keep track of payment DETAILS, date and hour TRENDS, payments per EMPLOYEE, CUSTOMERS, TENDER and more...
The Analytics tool lets merchants generate multi-dimensional analyses for their business.
Please note that while this app will work for all merchants, on any plan, it is tailored for merchants on the Payments Plus Plan.
Merchants on the Register Lite or Register Plan should check out the original Analytics app by Qualia for a more feature-rich experience!
Pricing & Subscription Information
First 30 days you will enjoy FREE to try, full STANDARD tier features. After that, you switch to STARTER app tier: 2 reports for basic Payment insights, limited features.
STANDARD
-

$5.99
per month
Enjoy access to 8 Reports, without limits and Multi location feature enabled.
Support & Additional Information
Ready to build your new clover system?
Call (877) 579 1113 or Email us at info@iMerchantech.com