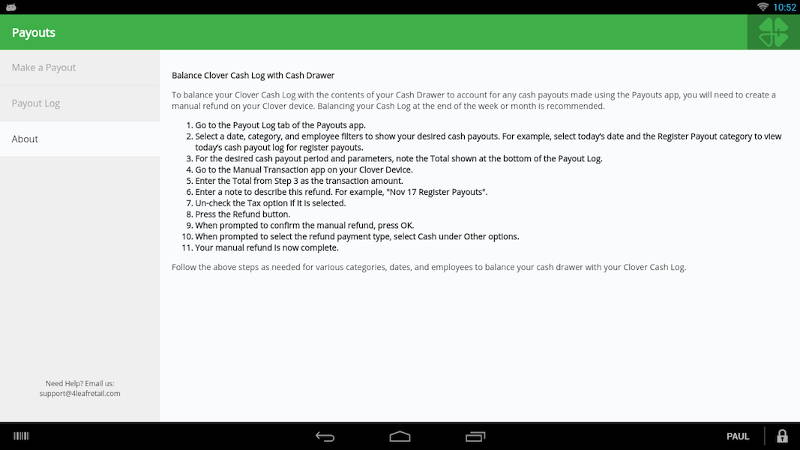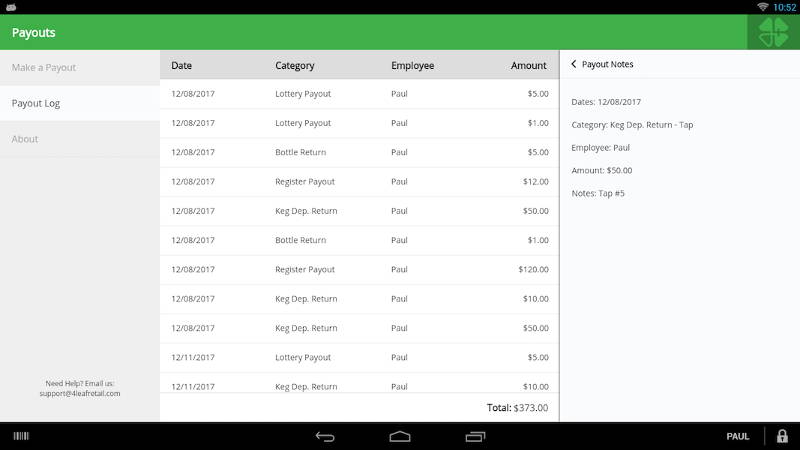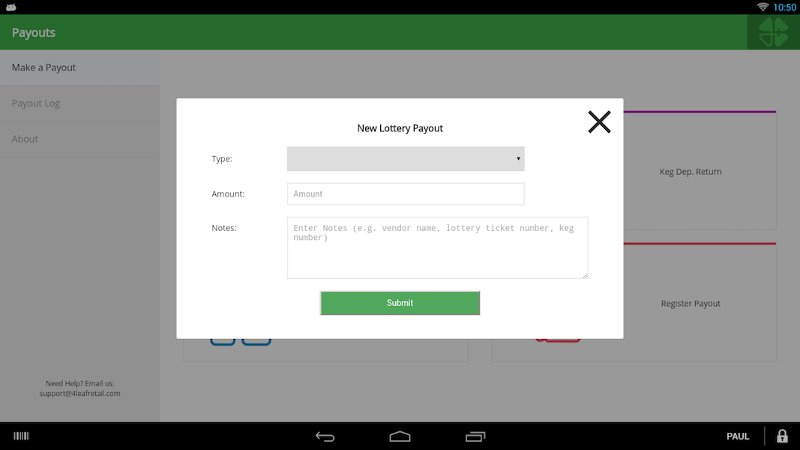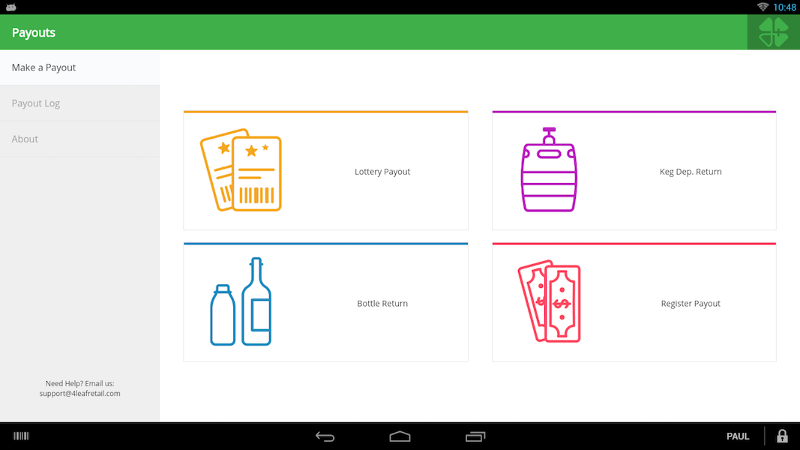 For those states with a scratch or chance lottery. The lottery payout is designed to quickly process a winning ticket payout while allowing the business to keep track and balance payouts to winning tickets.
For those states using Bottle Deposit it is important to be able to process a deposit return simply and quickly.
It is common to charge a deposit for a keg and/or tap. The system is pre-configured with common keg sizes (mini, pony, ½ barrel, full barrel) and tap to make the processing of the deposit return simple.
Cash sometimes needs to be removed from the cash drawer. For example, cash from the cash drawer may be needed to:
• Donate to a local charitable organization
• Have less cash on hand (Cash Drop) for security reasons
The system is pre-configured with common options: Cash Drop, Pay Vendor, Donation, Reimburse Expense, and Other.
Station (2018), Mini, and Station
Pricing & Subscription Information
Access all features of the Payouts app!
Support & Additional Information
Ready to build your new clover system?
Call (877) 579 1113 or Email us at info@iMerchantech.com