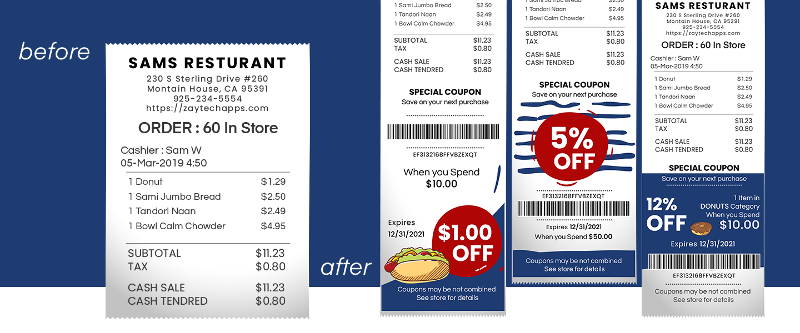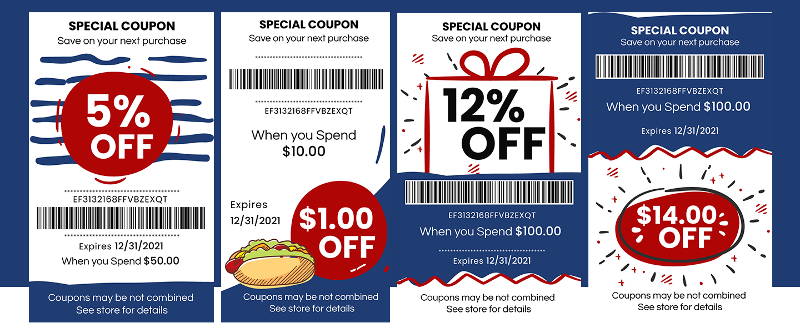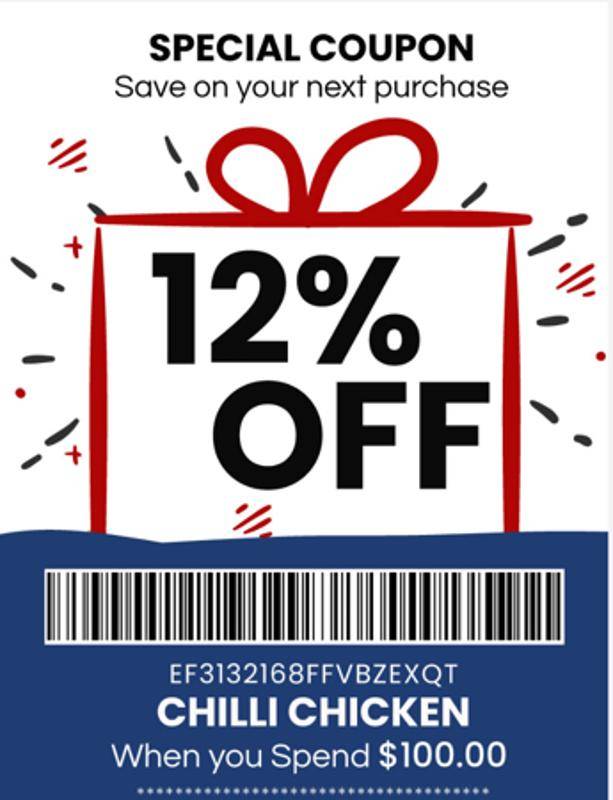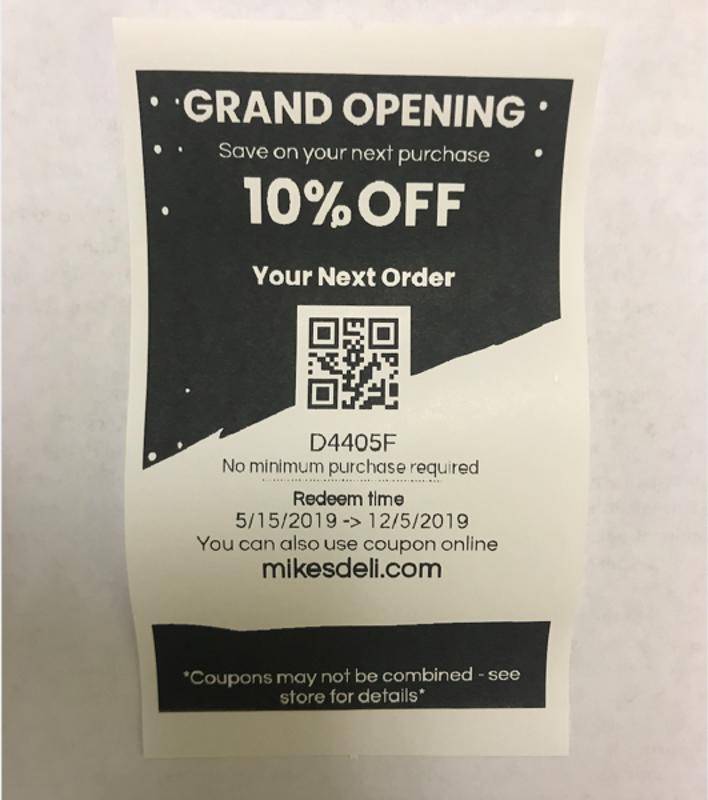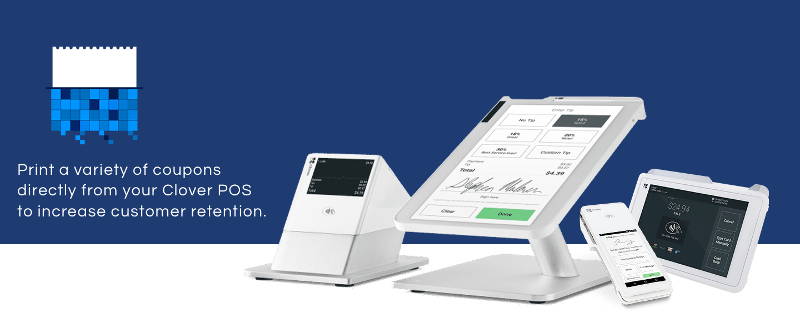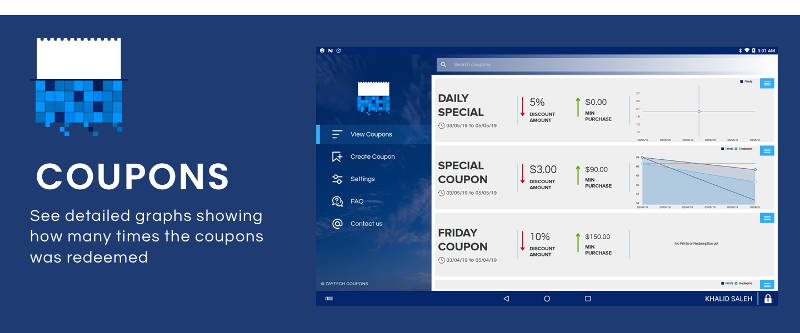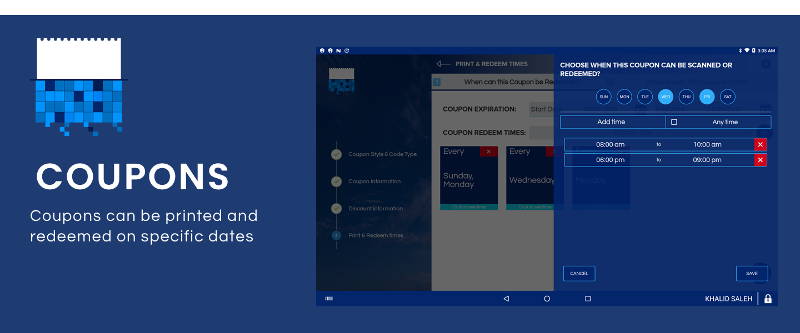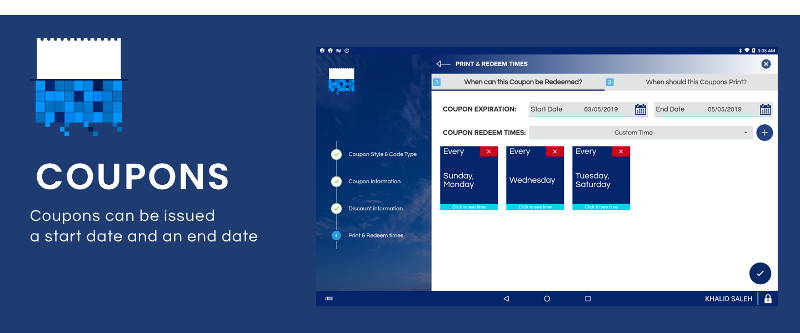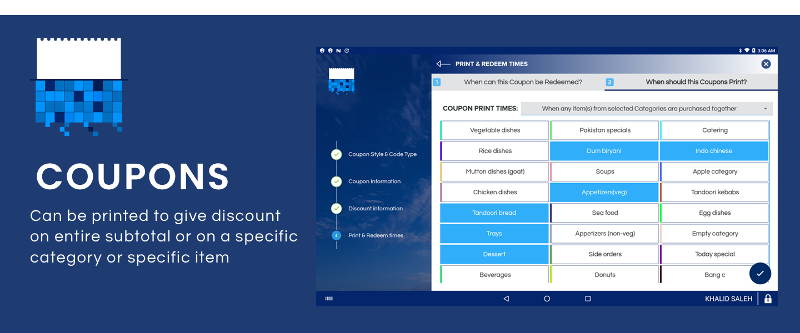 Choose from many different Coupon Styles - New Styles are constantly being added
Coupons can be printed automatically or Manually
Set a start date and expiration date for Coupons
Have Coupons print when a specific category is purchased
Select the Free Plan and Print 100 coupons for Free Starting Today
Perfect Coupons is the Ultimate Coupon App - with new Coupon Styles always being added.
Print a variety of coupons directly from your Clover POS to increase customer retention.
- Coupons can be printed to give discount on entire subtotal or when specific category is purchased
- Coupons can be setup to print automatically or when a specific minimum sale is met
- Coupons can be redeemed when a minimum purchase is met
- Coupons can be issued a start date and an end date
- Coupons can be printed and redeemed on specific dates
- Try it for free for 30 days and see how many customers return and redeem a Coupon.
- Guaranteed to increase your sales!
- If you print a minimum of 100 coupons on paid plan and don't get any coupons redeemed within 60 days, call us and we will give you a full refund!
100% satisfaction guaranteed!
Please call or email us if you also want the Coupons to also be redeemed on your Website
support@zaytech.com / 925-414-3848
Station Pro, Station (2018), Flex, Mini, Mobile, Station, and Web
Pricing & Subscription Information
Print and Redeem a total of 100 Coupons - Try it out and see how your business can improve by offering coupons
-Silver Plan
-

$4.99
per month
Print and Redeem 200 Coupons Every Month. Customers can also be allowed to redeem the coupons on your website. Includes free upgrades to new coupon styles when they come out. 30 Day Free Trial Included
-Early Bird Special
-

$9.99
per month
Early Bird Special Pricing for first 1,000 merchants. Print Unlimited Coupons to increase sales and improve customer retention. You can also have coupons redeemed on your website. Choose from many different coupons designs. More Coupon designs are constantly being added. Turn your receipts into a marketing tool to bring customers back again and again. Enjoy 30 day free trial with free updates. Lock in this low rate. This low price is available for the first 1,000 Merchants.
Support & Additional Information
Ready to build your new clover system?
Call (877) 579 1113 or Email us at info@iMerchantech.com