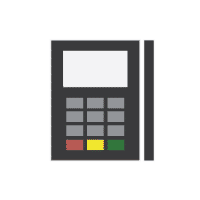 Allows your Clover Station to connect and receive card payments from the customer-facing FD40 Terminal device to your Clover system. Supports credit and debit transactions.
NOTE: this app will not work without the FD40 Terminal. Ask your merchant services provider about purchasing an FD40.
Station (2018) and Station
Pricing & Subscription Information
Support & Additional Information
Ready to build your new clover system?
Call (877) 579 1113 or Email us at info@iMerchantech.com